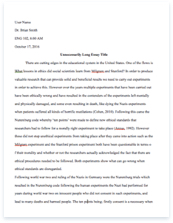 The whole doc is available only for registered users
A limited time offer! Get a custom sample essay written according to your requirements urgent 3h delivery guaranteed
Order Now
1. ABSTRACT
An Indian multinational automobile manufacturing company, Mahindra & Mahindra Limited (M&M), is one of the largest vehicle manufacturers in India in terms of production. Incorporated in 1945 as a steel trading company, it is today a US $16.2 billion multinational group with more than 155,000 employees in over 100 countries across the globe (Mahindra & Mahindra Ltd.). Over the years, is has diversified into many new businesses in by following a unique business model of creating empowered companies that enjoy the best of entrepreneurial independence and group-wide synergies. With over 60 years of manufacturing experience, the Mahindra Group has built a strong base in technology, engineering, marketing and distribution, which are key areas in its evolution as a customer-centric organization. The Group has several state-of-the-art facilities in India and overseas. It has ambitious global aspirations and has a presence in five continents.
M&M has one tractor manufacturing plant in China and three assembly plants in USA. It has made strategic acquisitions across the globe including Stokes Forgings (UK), Jeco Holding AG (Germany) and Schoneweiss & Co GmbH (Germany). Its global subsidiaries include Mahindra Europe Srl. based in Italy, Mahindra USA Inc. and Mahindra South Africa. M&M has entered into partnerships like Renault SA, France, and International Truck and Engine Corporation, USA. In 1994, the Mahindra Group reorganized itself into six Strategic Business Units (SBUs) and a corporate centre to create a federal structure, where SBU heads would be empowered to create their own strategies.
But due to lack of strategic discipline and strategic thinking, M&M started an Office of Strategy Management (OSM) which served the strategy needs of all its subsidiaries to expand the intellectual bandwidth of the group. With increasing number of mergers & acquisitions, the group companies were offered high quality resources to create strategies and bring a sense of cohesiveness to the group. Mahindra Group's Automotive Sector consists of seven major companies: 1. Mahindra & Mahindra – Automotive Division
2. Mahindra Graphic Research Design
3. Mahindra Navistar Automotive
4. Mahindra Navistar Engines
5. Mahindra Reva Electric Vehicles
6. Mahindra Vehicle Manufacturers
7. Ssangyong Motor Company
2. INDUSTRY ANALYSIS
The Indian automobile industry is a burgeoning area of opportunities and has been the most sought after avenue for growth. Over a period of more than two decades the Indian Automobile industry has been driving its own growth through phases. With comparatively higher rate of economic growth rate index against that of great global powers, India has become a hub of domestic and exports business. The automobile sector has been growingly contributing its share to the gearing economic performance of India in the recent years. GDP and the automotive industry
In absolute terms, India is around 16th in the world in terms of nominal factory output. The service sector is growing rapidly in the past few years. The per capita Income is near about Rs40000 reflecting improvement in the living standards of an average Indian. Today, automobile sector in India is one of the key sectors of the economy in terms of the employment. Directly and indirectly it employs more than 10 million people and if we add the number of people employed in the auto-component and auto ancillary industry then the number goes even higher. The overall contribution of automobile industry in India towards the country's GDP is around 7.10% and is expected to double by 2016. PESTEL framework of Indian automobile industry:
The PESTEL framework exhibits the influence of major macro-environmental factors that influences the organizations. The PESTEL framework categorizes
the environmental influences into six main types: * POLITICAL
* ECONOMIC
* SOCIOCULTURAL
* TECHNOLOGICAL
* ENVIRONMENTAL
* LEGAL
a) POLITICAL FACTORS
* In 2002, the Government of India formulated an Auto policy that aimed at promoting integrated, phased, enduring and self sustained growth of the Indian automobile industry * Automatic approval for foreign investment equity of 100% allowed in the automotive sector without imposing any minimum investment criteria * Formulation of Fuel policy to ensure availability of adequate amount of fuel to meet the emission norms * Ensured balanced transition to open trade at minimal risk to the Indian economy and the local industry * Promoting multi model transportation and implementation of mass rapid transportation
b) ECONOMIC FACTORS
* The level of inflation and other economic pressures on the industry are causing automobile companies to recognize traditional sales processes. * Economic growth of India up to 8.5% has provided an impetus for the development of this sector * Affordability and increase in the disposable income to purchase consumer vehicles (CV) has further led to the growth of the industry
* Increased enforcement of overload restrictions has also contributed to the number of CVs plying on Indian roads
c) SOCIOCULTURAL FACTORS
* With the advent of globalization, the lifestyles of people have also changed significantly, with increased no. of people inkling towards purchase of vehicles, this has driven the growth of the automobile industry * Reduction in the average family size, ie. 4, has made the demand for four wheeler more pervasive * Growth in urbanization, India is the 4th largest economy by PPP index * Growing number of educated and professionals Indians, value for money
d) TECHNOLOGICAL FACTORS
* Increasing emphasis on R&D activities
* Promotion of National Automotive Testing And R&D Infrastructure Project(NATRIP) for growth of the automobile industry * High end technological after sale services
* Use of technology in integrating the supply chain in speeding up the operations * Use of internet to collect and analyse customer feedback and work upon weaknesses. * Emergence of Electricity run cars
e) ENVIRONMENTAL FACTORS
* Physical infrastructure like roads, highways and bridges affect the use of automobiles. Better these infrastructures better will be the growth opportunities in this sector. * Environmental factors also include local and global competitors. With the advent of globalization. There has been a substantiate increase in these competitors
f) LEGAL FACTORS
* Legal provisions regarding safety measures, emission norms and environmental population * Attempts to harmonize the regulatory standards with the rest of the world.
3. COMPANY ANALYSIS (FIRM SPECIFIC)
VISION
Indians are second to none in the world and founders of our nation and company passionately believed this. We will prove them right by making them believe in ourselves and by making M&M ltd. Known worldwide for the quality of its products and services.
STRATEGIC POSITIONING
To attract a particular customer segment, each product or brand has to create its own unique image which is more attractive to the targeted customer segment compared to competing brands. The process through which this is done is known as brand positioning. Often this is done by developing a particular set of product features aimed at a customer segment and running a targeted advertising campaign to communicate the same. The primary objective is to cut through ambiguous and often generic communications clutter to reach out to the intended customers.
Generally, there are 3 major aspects of brand positioning – Functional, Symbolic and Experiential; an effective positioning process should place enough importance on all of them, though mostly one of the aspects becomes more important compared to others depending on the product type and competitive dynamics. It can be argued that in the Indian car market most of the passenger cars competing in a segment have more or less similar features with marginal differences depending on the target segment. Hence, symbolic and experiential aspects become very important in terms of positioning.
Mahindra followed a strategic positioning of clearly categorizing their vehicles into segments of two wheelers, four wheelers and heavy vehicles. It did so in order to avoid any ambiguity in the minds of the target customer segment.
* Four wheelers segment:
* Commercial vehicles: Alfa, Gio, Mahindra trucks and buses, Tourister buses,
* Personal vehicles: Bolero, E2O, Scorpio, Xylo, Verito, Thar, Rexton etc.
* Two wheeler segment:
* Motorcycles: Centuro, Pantero, Scooters: duro, Flite, Kine, Rodeo-RZ
BUSINESS STRATEGY
Not just concentrate on the automotive sector but to have presence in all sectors of trade, financial services and technology as well. The core strategy was to restructure its SBUs.
PORTER'S DIAMOND MODEL: MAHINDRA AND MAHINDRA LTD.
DETAILED EXPLANATION
1. Firm strategy; structure and rivalry: This industry comprises around 14 major players including 4 MNCs. The major competitors include Maruti, TATA, Eicher, ITL etc. which leads to a healthy competition 2. Demand conditions: customers are more demanding as there is availability to choose from a wide array. There is also need for more production in less time, use of vehicles for multi purposes; eg- tractors can be used for ploughing as well as transportation. 3. Related and supporting activities: Forging part industry, equipment industry, battery industry, engineering and technology industry, piston and ring industry to get high quality products at low cost 4. Factor conditions: financial resources, physical resources, technological innovation, raw material and skilled human power.
4. MAJOR M&As AND JVs IN MAHINDRA & MAHINDRA
Mahindra and Mahindra had a corporate level strategy to diversify and expand rapidly. Further in the case various national and international Joint Ventures and Acquisitions of M&M are discussed.
BASIC FRAMEWORK OF THE PROJECT OR CASE STUDY
MERGERS, ACQUISITIONS AND JOINT VENTURES OF M&M
1. Acquisition of Renault Ltd by M&M (2005-2010)
Renault S.A. is a French multinational vehicle manufacturer established in 1899. The company produces a range of cars and vans, and in the past, trucks, tractors, tanks, buses and auto rail vehicles. It entered into a joint venture with M&M in 2005 to form Mahindra Renault Limited. The stake of Mahindra & Mahindra and Renault SA in the new joint venture was 51% and 49% respectively. The joint venture was established in 2005 and the Logan was manufactured at Mahindra's plant in Nashik and sold through more than 100 Mahindra dealers. The Renault Logan was launched in 2007 and became the Mahindra Verito after the ending of the joint venture in 2010.
The Logan was commercially launched in the Indian market in July 2007 and has more than 44,000 satisfied customers in India today. More than 2,600 units have also been exported to South Africa and Nepal. On April 15, 2010 Mahindra & Mahindra and Renault together announced restructuring plans by which Mahindra would buy Renault's share in the joint venture and Renault would continue to provide the support for M&M through license agreement and continue to be supplier of key components. After the restructuring, M&M was responsible for the management of the Logan in the Indian market. The Renault name and logo for the Logan was used till the end of the year of 2010 and then it was renamed as the Mahindra Verito.
2. Acquisition of Stokes Group Ltd (2006)
Mahindra Forgings Ltd manufactured Forged and Machined products for automotive, agriculture, railway, mining, construction and other industries. Mahindra Forgings, India mainly focuses on design, development & machining of engine, steering and chassis components such as crankshafts, steering knuckles, stabilizer bars, gear blanks, front axle beams, levers, flanges, control arms, camshafts, connecting rods, pitman arms and piston rods and other non-automotive products for passenger cars, multi-utility vehicles (MUVs), light commercial vehicles (LCVs), medium commercial vehicles (MCVs) and tractors, earthmoving, equipment and railways.
It had grown into a global leading forging company through several strategic acquisitions over 2005 – 2006. One such acquisition was that of Stokes Group Ltd by M&M in 2006. Mahindra & Mahindra Ltd acquired a 98.6 per cent stake in Stokes Group Ltd from the existing shareholders in July 2006. Stokes, an unlisted entity, was the largest automotive forgings company in the UK with customers such as Koyo Bearings, Land Rover, ZF, Bosch, Visteon, Ford and Jaguar. As a West European company, Stokes had the edge in technology and also through this acquisition; M&M marked a presence in Europe. Quality of management and technology were among other deciding factors. This acquisition strengthened M&M's Mahindra Systems and Automotive Technologies (MSAT) Sector.
3. Mahindra Kinetic Joint Venture (M&M's foray into the two-wheeler segment) In 2008, M&M forayed into the two wheeler segment by acquiring 80% stake in Hondas former Indian partner Kinetic Motor Co. ltd. Mahindra formed a new company named Mahindra Kinetic Scooters & Motorcycles Ltd in which Kinetic still holds 20% crucial stake. Consideration or the Deal price-
M&M paid Rs 110 crores and a 20% stake to Kinetic in the new company, the deal was very good for Kinetic Motor co. as its market capitalization was only 50 crores at that point of time and for Mahindra also it was a smart move as they had the total control. Purpose of the Joint Venture (for M&M) –
* "Key player in the entire value chain" – Mahindra and Mahindra's major objective for this joint venture was in lines of its overall vision of being a key player in entire value chain of the Automobile Industry. M&M wanted to foray into each sector of the automobile industry and two wheeler segments was one of the most important of all.
* Ready Platform to foray into two-wheeler business- Mahindra's made a very smart move by acquiring the stake in Kinetic; it was an immensely well thought strategic decision and it didn't come cheap also. Mahindra & Mahindra got a direct entry to the rapidly growing two wheeler market; Kinetic was immensely successful in scooter segment.
* Access to technology – Kinetic had almost experience in the two wheeler segment and had worked closely with Honda also; whereas Mahindra was relatively inexperienced in this segment. This deal provided Mahindra access to world class technology of Kinetic.
* Leveraging Mahindra's brand name and Distribution – M&M had a very good brand image and presence combined with its strong distribution network for the existing products. Mahindra wanted to efficiently leverage these capabilities in the two wheeler segment.
4. Mahindra Reva Merger
In the year 2010 M&M bought a crucial controlling stake of 55.2% in the Bangalore based Electric car company "REVA ELECTRIC CAR COMPANY". Consideration or the price of the deal-  The acquisition had been done through a combination of equity purchase from the promoters of Reva and a fresh capital infusion of Rs 45 crore into the company. Reva was a joint venture between the Maini Group and California-based AEV LLC, and was renamed as Mahindra Reva Electric Vehicle Company. The shareholding post the merger is — Mahindra 55.2%, Maini family 31%, AEV LLC 11% and 3% as ESOPS. PURPOSE OF THE DEAL (for M&M) –
* SUSTAINABLE MOBILITY INITIATIVE- Under its core sustainable mobility initiative, Mahindra has been working for the last several years on developing green technologies; so one of the major objectives for this acquisition was to strengthen its portfolio of Eco friendly vehicles. "The future of the automotive industry is electric. As we worry about climate change, energy security, and the price of oil, technological improvements are making electric cars ever cheaper and more convenient" – Mahindra & Mahindra's CFO statement after the acquisition.
* Leveraging Reva's technology with M&M engineering capabilities – The Company wanted to access the world-class technology in the electric vehicles space and also had developed sufficient engineering muscle to support it.
* International presence in the Electric Vehicle segment – Reva had a presence in more than 25 countries across the globe with a overall vehicle population of over 4000 at the time of the acquisition. Reva was the largest Electric Vehicle Company globally, M&M wanted to have a global presence.
PURPOSE OF THE DEAL (FOR REVA) –
Reva was doing well at the time of acquisition and it was surprising to many people for this deal with M&M. Reva was growing globally rapidly and thus wanted a partner with deeper pockets and distribution & engineering capabilities. Mahindra's were the perfect partner for them as M&M was a significant player in the Automobile market and the promoters did hold a crucial stake of 31% that ensured their importance in the decision making and company operations.
5. Mahindra – Jiangling Motor Co, Joint Venture (Mahindra's Entry into China) Established in 2005, Mahindra (China) Tractor Co is a joint venture with Jiangling Motor Co Group, a leading Chinese tractor and automotive company. Entering the Chinese market is a major step towards their goal of becoming the world's number one tractor manufacturer. their operations in China serve as a center for expanding their product range and developing more models for China and the overseas markets that have opened to them thanks to their cost and quality advantages.
One of the fastest growing players in the market, it manufacture 12,000 tractors per year at their plant in Nanchang, South Central China. Their 500 employees constantly seek improvements in tractor design and manufacturing processes, developing new models to better serve farmers in diverse agricultural conditions across the world. They offer 18 to 55 HP models under the FengShou brand and 60 HP under the Mahindra brand, covering a wide range of needs. Despite stagnation in the Chinese farming sector during the global economic downturn, Mahindra (China) Tractor Co recorded growth of 21 percent from 2009 to 2010 with robust domestic sales and exports to Europe and India.
6. Mahindra's acquisition of GRD, Italy
Mahindra & Mahindra Ltd., one of India's largest automotive conglomerates, signed a binding agreement to acquire the business of G.R. Grafica Ricerca Design S.r.l (GRD), an Italian auto designing, Body engineering and feasibility and a styling company based out of Turin, Italy. With this acquisition, M&M intends to develop a global design centre for the Group and cater to global Auto OEMs. M&M would acquire the said business through a subsidiary to be newly incorporated and proposed to be named as Mahindra Graphic Research and Design (MGRD). "The synergies resulting from this acquisition will not only help us strengthen our existing design capabilities but will also help us emerge as a global auto design powerhouse.
Complementary capabilities between Mahindra & GRD will enhance the product development capabilities, provide a solid European footprint for M&M to leverage technologies & skillsets by harnessing the talent pool of designers and engineers," said Dr. Pawan Goenka, President, Automotive Sector, Mahindra & Mahindra Ltd. GRD is one of the leading companies based out of Turin, Italy, which executes designing, Body engineering and feasibility and styling work for leading Auto OEMs and designing companies based out of Europe and Asia. The company employs a team of 60 highly experienced people with high technical competence and experience across various designing segments. GRD has developed strong standards and skill sets in body and trim design areas.
7. Mahindra Navistar Merger
In 2005, Mahindra & Mahindra (M&M) formed a joint venture with International Truck and Engine Corporation (Navistar International), USA, to form Mahindra Navistar Automotives Ltd (MNAL), which produced and marketed light, medium and heavy commercial vehicles for India and export markets. The JV had 51 percent ownership by Mahindra and 49 percent ownership by International Truck and Engine Corporation. This was followed by another JV, Mahindra Navistar Engines Pvt Ltd (MNEPL) in 2007 with the same stake of both the companies. Navistar International Corporation is the parent company of International Truck and Engine Corporation. The company through its affiliates produces International brand commercial trucks, mid-range diesel engines and IC brand school buses and is a private label designer and manufacturer of diesel engines for the pickup truck, van and SUV markets.
The JV produced a new range of commercial trucks and buses starting in 2007 at one of M&M's automotive plants. The factory had the capacity to produce a wide range of commercial vehicles, and included cab assembly, vehicle assembly, and a paint shop. The vehicles had 90 percent local content from the start due to the strong availability of quality parts and materials from Indian suppliers. Mahindra & Mahindra's light commercial vehicle business was transferred to the joint venture.
The venture leveraged Mahindra & Mahindra's extensive distribution network to rapidly launch a full range of medium and heavy commercial vehicles based, in part, on International's existing product line and adapted for the Indian market. The venture was also expected to export vehicles through its own distribution channel, as well as International's and M&M's overseas networks. International Truck & Engine Corporation is the North American market leader in commercial vehicles of 8 tonne GVW and above, with sales of approximately 100,000 vehicles per year. International is also a world-wide leader in diesel engines in the 160-325 HP range, with production of over 400,000 engines per year. International intended to use India as a significant supply base for sourcing components and materials, utilizing the services of the Mahindra Systems & Automotive Technologies Sector.
In addition, Mahindra & Mahindra and its group companies along with the joint venture provided engineering services to International for the design and development of truck and bus products. A Vehicle Development Centre was established to facilitate the development of systems and products for International and the venture. In February, 2013, M&M bought the entire stake of US based Navistar in two joint ventures – Mahindra Navistar Automotives and Mahindra Navistar Engines, when Navistar announced its intention to exit the joint venture as part of its strategy to focus on strengthening North American core businesses.
8. MAHINDRA'S AQUISITION OF SSANGYONG MOTORS:
On November 23rd 2010, Ssangyong Motor Company Limited (SYMC) and India's Mahindra & Mahindra Ltd., its preferred bidder announced the signing of a definitive agreement in Seoul. Ssangyong Motor of South Korea said it had received full payment of 80 billion Korean won (Rs.400 crore) from its majority shareholder Mahindra & Mahindra Group in lieu of the new shares offered to the Indian company. The 80 billion won paid-in capital for stock has been received, and the paid-in capital increase has been successfully completed," Lee Yoo-il, CEO of Ssangyong Motor, said. With this, Mahindra's shareholding in Ssangyong Motor will increase from 69.63 per cent to 72.85 per cent.
* PURPOSE OF THE AQUISITION:
* Product development: As we have secured the funds, we will vigorously proceed with our investments for new product development such as small engines and small CUV and make utmost efforts for an early turnaround of the company and improve the corporate value," the CEO said. * Synergy in operations: the securing of a solid partner who has both financial capability and is engaged in diverse markets will allow Ssangyong to emerge as a global SUV player through the strengthening of R&D, investments in product development and global sales presence. Mahindra, with its competence in sourcing and marketing strategy will leverage Ssangyong's strong capabilities in technology, thus gaining momentum in global markets. * Introduction of new range of products: there is also an opportunity to introduce a premium portfolio of SUVs in the Indian market, providing a new growth avenue and thus reinforcing its dominant position in the UV segment of Mahindra.
Roles of the strategic cell of Mahindra & Mahindra
* Defining company's identity: Major function of strategic cell of Mahindra & Mahindra is to analyze What M & M wants to achieve. It also includes defining company's identity in terms of the unique capabilities it brings to the marketplace and also in terms of the specific role it will play in a competitive landscape. Their function is to formulate a mission statement or a concise articulation of company's big picture reason for existing. * Formulating overall strategy: The mission statement sets the stage for practical actions and policies. Strategic cell's subsequent function is to develop a big picture understanding of the practical actions necessary to translate M & M's vision into reality. It also focuses on to choose to develop a series of products or services based on its unique capabilities, the existing competition and opportunities presented by customer needs and wants. Strategic managers conduct and review thorough research to learn about opportunities and constraints before translating this information into a comprehensive strategy.
* Formulating actionable goals: Once they realize the opportunities, their role is to create a series of quantifiable, actionable goals and communicate these goals to employees. They focuses on "To grow substantially during the coming year by bringing new products to market" communicates to employees exactly what needs to be achieved and how their business intends to achieve it. If the company does not achieve the strategic objectives it has outlined, strategic cell's function is to evaluate the outcome and determine whether the goals should be revised or whether their business needs to approach them in a different way.
* Strategic segmentations: Strategic cell is also responsible for understanding the market for the company's products or services and developing a plan for reaching different groups of potential customers and to see who wants to buy their product. Its role is to understand the nuances of different target markets and applying them to marketing and product development.
Anand Mahindra's contribution to the Mahindra's Strategic Objectives Anand G Mahindra is chairman of the Mahindra group, which has made M&A intrinsic to its growth strategy. Mahindra, which has been the majority equity holder in most of the M&A deals it has struck in the past, has a history of buying out its joint venture partners' stakes. In December 2009, Mahindra bought US truck maker Navistar Inc.'s 49% stake in Mahindra Navistar Automotives Ltd and Mahindra Navistar Engines Pvt. Ltd five years after forging the partnership. In April 2010, it bought out French auto maker Renault SA's 49% stake in a five-year- old joint venture.
9. CONCLUSION
The main strategy of the Mahindra group is Diversification. They want to be a global player and want to extend their reach into new geographies. Mahindra emphasized the importance of establishing a global manufacturing presence. It also noted that the new group would have an immediate strength in emerging economies, including India and Central and South America. Finally, it underscored the importance of creating a portfolio of operations with multiple manufacturing capabilities. The grand alliance with many different firms enables them to 'rise' above competition, quickly extends their reach into new geographies, and grows their collective product portfolio in the coming years. Moreover, globalization of markets and competition can be seen as both cause and consequence of these mergers.
By international mergers, Mahindra group wants to adopt those global strategies in which activities are tightly integrated and coordinated on the cross national basis and the whole world is seen as a potential area of operation. Moreover, these mergers will allow Mahindra group to reap economies of scale by expanding the size of the market it serves and the opportunities for exploiting economies of scale are likely to be highest in markets characterized by cross nationally homogeneous consumer tastes and needs. In such markets, products can be developed and produced in centralized manufacturing operations without need for substantial adaptation to local demand.
Also, these mergers would lead to stabilization of earnings across markets by which reduced sales in one area due to stagnating economic conditions will be balanced by sales in another area with more positive economic growth rates. Moreover, by expanding its markets internationally, it can bypass limitations in its home market. And through these mergers, the Mahindra group will be able to broaden the size of its market so as to exploit strategic capabilities. Moreover, by international mergers, there would be an internationalization of value-adding activities that will allow the company to access and develop resources and capabilities in ways not possible in its home country thereby enhancing its competitive advantage and competitive position.
Related Topics