Maclean Palmer Case Study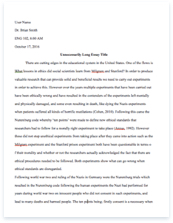 The whole doc is available only for registered users
A limited time offer! Get a custom sample essay written according to your requirements urgent 3h delivery guaranteed
Order Now
1.Evaluate Palmer and his decision to create a new venture capital fund.
Maclean Palmer and 4 partners are about to quit their jobs and move to Boston with their families to begin crafting an offering memorandum for a private equity fund.
•Private equity is an asset class consisting of equity securities in operating companies that are not public trade on a stock exchange. •Private equity investments are primarily made by private equity firms, venture capital firms, or angel investors, each with their own set of goals, preferences and investment strategies. •The most common investment strategies in private equity are: leverage buyout, venture capital and mezzanine capital.
The venture capital investing process:
•Investing in compelling new business opportunities. The process began with conceptualization of an investment opportunity. •Their aim was long term value creation for themselves and stakeholders.
The venture capital flow
•The general partners acted as organizers and investment managers of the fund •The limited partners role in fund management and limited liability for any fund activity Facts:
-The latest five year trends showed venture returns for ahead of lackluster buyout performance and failing U.S. blue chip prices. -Year 2000 was shaping up to be a record breaking period for venture fund raising.
Palmer had an idea in 1999 for developing a fund for minority business. He created concept of the idea and kept it working on until he would find the moment to take a good decision. Palmer's background is a plus with five years of direct investing experience and 17 years of operating experience at Point West Partners in San Francisco.
The moment was good when he saw an opportunity on minority business, while traditional venture capitalists were not focused in minority business due to considering it "too risky". In order for the business to be successful he needed to build a team to handle it with professionalism. The team profile and experience would be crucial to lower risks of such investment. So Palmer new team should use management centric. Core Strategy is to identify and recruit top talent from Fortune 50 and build operating orientation ability to leverage their combined operating and investing expertise.
Palmer seeks for advice and entrepreneurs are not all knowledgeable so he got his first advice by Wanda Felton "Due Diligence" on new funds. Advice he got from Wanda Felton on the issue was: Select a limited partner and look for a successful venture, because private equity investment is too risky (10 year commitment and no result guarantee).
The second advice he got from Dave Mazza – GSA.
GSA-Gatekeeper
GSA (1997) founders are Clint Harris and Catherine Crocket. GSA objective was to provide a unique investment for institutional top tier. "Top tier private equity fund, traditional gatekeeper think first time fund for private equity is too risky. State pension funds are not set up to make a small investment. GSA has a capability of nontraditional funds by using GSA evaluation process to assess new venture opportunities. -Traditional investor is a guy who made money before and could make money again -Nontraditional (minority) new venture but no money support (may be some from government)
Second advice from Dave Mazza GSA to Maclean Palmer was:
•Put a lot of efforts to be a top entrepreneur
•Need high profile group with private equity expertise, buyout expertise, •Some of the team names should be in top ranking
Palmer felt that he had too much emphasis in minority aspect and has his own vision about sorting of the partners. From GSA, Palmer is clear that partners must make a lot of deal experiences and track record but no need
for prior experience in working together.
According to the information provided, Palmer decision and evaluation for his business he: •Palmer was with 5 years of direct investing experience in this heady private equity space as a principle and 17 years of experience of operating experience venture capitalist. •In year 2000 was shaping up to be a record breaking period for venture fund raising between 1998 and 2001, over $200 billion had been raised by venture groups, more than the total of the previous 40 years. •With the "management centric" concept that is core strategy would be identify and recruit top level ethic minority managers from fortune 1000 companies to run and add value to his fund's investments.
2.Evaluate the team and Palmer's approach to selecting and putting the team together.
Palmer selected partner member according to the Investment preference, management abilities, track record and personal styles. He tried to combine talent, networks (unknown to each other) in order to get a diversity of skills, contacts and a business perspective to a profitable future business.
People he suggested were special and unique to their abilities, styles, abilities and networks they had build in their work experience. People like:
•Clark T. Pierce
•Andrew L. Simon
•Ray S. Turner (introduced by Wanda Felton)
•Dario A. Cardenas for vice president
Also GSA cofounder Clint Harris was concerned about their abilities. With a call to CEO of GM, conclude that due diligence of Ray Turner is a key to drive this team. As well need time to calibrate on their judgment and skill (no track record).
Palmer had an agenda prepared and strategy session in order to bond the team. Palmer was looking forward to build the team by coming together to create and the main focus was on building a good rapport and understanding. Also a good overview of the business and their inputs would be working on the agenda main issues. His agenda consists of •Introduction discussion of fund strategy
•Firm operating philosophy
•Review draft budget
•Discuss of fundraising strategy
•Open issues for the team
•Next steps
Palmer set up his fund (venture capital) "Investment opportunities for private equity" based on the following strategy: •Ranking list of experienced minority executives
•From old fashioned way, finding back great managers, invest in fundamentally sound business.
My evaluation of the team is a potential team for bringing success. Palmer had investigated dozens of potential minority candidates. For forming and building teams, Palmer searched out people based on what the opportunity required and when so, he had four partners who had different experiences and skills to fill the gaps of the team. The fit concept is central to anticipating management gaps and building the team. Palmer had set an agenda for first meeting to introduce and discuss about strategy.
3.Assume you are an analyst with a pension fund or other institutional investor who is evaluating the team as a prospective Limited Partner. What are the major risks here and what questions would your due diligence address?
There are major risks when evaluating the team as a prospective Limited Partner to be considered such as: -Not attract to Limited Partners due to no track record
-Teams can create a diversity skill and network as plan
-Business model (focus analysis minority can be risky), leading venture capital to get in this market.
Due diligence
The company current market would look at the Venture Capital investing process on how to add value to the business portfolio (Portfolio performance). The team members need to synchronize their skills.
4.Prepare a detailed outline of what you would include in a private placement memorandum to market the fund to potential investors.
In order to market the fund to potential investors the key criteria to Private Placement Memorandum PPM for a limited partner is outlined to focus on three areas: 1.Management Team
2.Performance Track Record
3.Investment Strategy
5.Who should invest in a venture capital fund and who should not? The Limited Partners would be the ones to invest in a venture capital.
Limited Partners:
•Pension funds
•Individuals
•Corporations
•Insurance companies
•Foreign
•Endowments
Related Topics