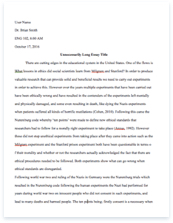 The whole doc is available only for registered users
A limited time offer! Get a custom sample essay written according to your requirements urgent 3h delivery guaranteed
Order Now
According to the Oxford dictionary, drama is a play for theatre, radio or television which has exciting, emotional or unexpected emotional circumstances. Drama is the form of act that communicates ideas through actions and speeches. For this second semester, we, TESL 1 students need to stage a drama entitled King Lear for our English Studies coursework. Me as part of our class' drama team members, One Adrenalin is very thankful and proud for the knowledge and precious experiences that I have gained from the very beginning of the original text analysis and understanding process until the day the drama was staged. Through this dramatization process, I have learned on how to work as a team. This important value can help me in my future career as a teacher because according to Elkjær & Wahlgren, teamwork can support organizational learning processes, i.e. a simultaneous development of individual and organization. Through this dramatization coursework, I managed to pick up this value during the process rearranging the drama text to suit it with our corporate theme. Besides, I also learned to collaborate and cooperate with my team members when it comes to our rehearsal. To be honest, almost every night and evening we have to sacrifices our time to attend the rehearsal.
So, the collaborative spirit is undeniably shown here when each of us came on time so that our rehearsal will not be delay and each of us have the same opportunity to have enough preparation before our drama was staged. This spirit teaches a very significant value of cooperation for me because for all this while, I always thought that I can succeed on my own without any help from the others but this dramatization has proved that my blind principle is totally wrong and made me realize that somehow there are people who can trust and we can share tears and laughter together. Secondly, I also learned on how to memorize my lines in this drama by using memorizing with feeling technique (Grace Fleming, 2010). To be frank, I am the one who hates to memorize things including my own cell phone number. At first I really thing I will screw this drama up because it was hard for me to remember my lines. Moreover, I was given one of the main roles in the drama which is Goneril, the wicked Lear's daughter that is willing to do anything in order to fulfill her wills.
Luckily, I got a very patience and understanding director, Intan Liana Omar, who teaches me on how to remember my lines, movements, and the cues of the scene by manipulating my feeling. She asked me to fully immerse myself into the character and storyline by get to know the character well and understand why you say the dialogues and what you do. I am very contempt because this great idea or tricks really work on me. Now, I know that when we fully understand our roles in the drama as well as its' storyline, we do not even have to remember the script. Instead, the lines itself will spurt out from our mouth naturally. I also found that this skill is very helpful for me to answer the examination paper next semester as I have known and understand the King Lear drama is all about. Besides, holding the position as the makeup manager also gives a great pressure on me. At first I was shocked as I was appointed for this position because I think I only have a moderate make up skill and there are still better candidates to hold this position than me. But I challenged myself to prove to them that I am really worth chosen for this position. So, I started to make my own research to suit the make ups with characters in the drama. It is definitely was not an easy job because according to the DramaInfoWeb.co.uk, in staging dramatization, make up is usually used to compliment actor's facial characteristics or to disguise them.
It is also needs to work with their costume and stage character and compensate for the effect of the stage lighting on their complexion, not as simple as applying daily make ups. Even a small details like the colour of the lipsticks or the eye shadows will gives a wrong view or perception towards the character. So, I struggled hard to find time to learn on how to apply correctly the basic make ups up to the special effect make ups that will make the actors or actresses absolutely no more of their own self. Last but not least, through this dramatization, I think I have built my own confidence and creativity. These elements would absolutely help me in my future career as a teacher because confidence and creativity might help the teacher to deliver the lesson to the student very well (Leigh Graham, 1997). Besides, through my observation from this dramatization, I found that even my classmate who is always quiet and passive in class also are able to express their feeling better through acting.
For me, indirectly, this indicates that this dramatization has helps me to learns about one's character through observation. I believe with such ability I would manage to understand my students well in the future because I am able to determine one's character through their acts when they are expressing their feeling by using all of their five senses. In a nutshell, I really think that I have got a lot of experience and knowledge throughout this dramatization. I also want to highlight a millions of thanks to my beloved English Studies lecturer, Miss Nenny Djuhara Johari for all her guidance and trust towards us in succeeding this King Lear dramatization. I really hope that I will get such a fine opportunity like this in this future to develop the good characters in me as a teacher to be.
REFERENCES:
1) M. Stanley, S. (1980). Drama without script. London: Hodder and Stoughton. 2) Williams, G. (1986). Choosing and staging a play. Houndmilss: Macmillan Education Ltd. 3) Wessels, C. (1987). Resource books for teachers: Drama. Oxford: Oxford University Press. 4) Wilson, E. (1991). The theatre experience. New York: Mcgraw-Hill Publishing Company. 5) Elkjær, B. and B. Wahlgren (2006). Organizational Learning and Workplace Learning -similarities and differences. Learning, Working and Living: Mapping the Terrainog Working Life Learning. E. Antonacopoulou. London, Palgrave: 15-32. 6) A. Aisling, (2012). Overcoming shyness with drama. Life 123. Retrived May 16 2012, from http://www.life123.com/parenting/education/drama/overcoming-shyness-with-drama.shtml 7) V. Franziska. (2002). Teacher teamwork – supportive cultures and coercive policies?. Leeds.co.uk. retrieved May 16 2012, from http://www.leeds.ac.uk/educol/documents/00002159.htm 8) F. Grace. (2010) Memorizing lines. About.com. retrieved May 16 2012, from http://homeworktips.about.com/od/speechclass/a/memorizing.htm
Related Topics