Katherine Mansfield's short story: Her First Ball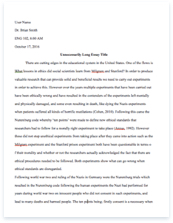 The whole doc is available only for registered users
A limited time offer! Get a custom sample essay written according to your requirements urgent 3h delivery guaranteed
Order Now
Leila's first Ball.
The name of the book let us understand what it tells about: the main character Leila attends her first ball. She comes there with her cousins and is extremely excited about dancing and beautiful clothes. 'Oh dear, how hard it was to be indifferent like the others!  She tried not to smile too much; she tried not to care. But every single thing was so new and exciting …' (Mansfield 1986, p. 721). Leila is so fondly happy, all the environment is drawn into her joy and as she is driven to the ball she imagines that she is dancing with the taxi and that the lamp-posts are the other couples elegantly swirling by. At the ball she is enjoying every single minute but Leila is not the same till the end of the story.
One of her partners is an older man who seems out of place among the younger men. This is a turning point of the story that leads to a great change of the Leila's perception of this world, this joy and everything around. He tells her that he has been attending the balls for thirty years which amazes the eighteen year old. He half-teasingly tells her that she won't last that long, '…long before that you'll be sitting up there on the stage, looking on, in your nice black velvet.
And these pretty arms will have turned into little short fat ones, and you'll beat time with a different kind of fan – a black ebony one. And you'll smile away like the poor old dears up there, and point to your daughter, and tell the elderly lady next to you how some dreadful man tried to kiss her at the club ball. And your heart will ache, ache because no one wants to kiss you now. And you'll say how unpleasant these polished floors are to walk on, how dangerous they are. Eh, Mademoiselle Twinkletoes?' (Mansfield 1986, p. 723).
New Leila.
And at this very point the music seems to her to become sad and she does not want to dance any more. The bright colours of the ball room have faded. She hovers at the door, undecided as to which decision to make: either to throw herself into life despite the fleetingness of happiness or to remain indifferent in scorn of others' foolish toil, the dark night outside and the rich present within.
She, of course, chooses the first way. Leila returns to joy. She is obliged to dance with her next partner and steps reluctantly onto the floor. Then as she starts to dance and she feels herself gliding and spinning, '…in one minute, in one turn, her feet glided, glided. The lights, the azaleas, the dresses, the pink faces, the velvet chairs, all became one beautiful flying wheel' (Mansfield 1986, p. 724). All the colours seem to spin into a beautiful wheel and when she bumps into the old man she does not even recognize him.
Leila' lesson.
Mansfield is apparently affirming that one should throw himself completely into life's experience and not worry about what has gone or what has come. The theme of this story can be taken as the need to live life to the full as it is so short and its great pleasures are few and far between.
We certainly understand that Leila is naive and we should better not perceive the world with her eyes. Mansfield wants us to learn this lesson and view the situation as exterior observers and that is why she chose the way of the third-person narration. Mansfield wants to create different levels of awareness between Leila and us — something not very easy with first-person narration where we are apt to experience things with the narrator, not view the events from a more privileged perspective1.
Leila has changed and so do we. Just as her, firstly we notice every single detail, aspect of our experience, but later it all just turns into one flying wheel. This happiness, joy, everything becomes an everyday routine. Mansfield brings it to the light and wants us to treasure every single moment of life.
1 This way of narration is also discussed in Kobler, J.F. Katherine Mansfield: A Study of the Short Fiction. Boston: Twayne Publishers, 1990.
Bibliography:
Mansfield, K. "Her First Ball." Classic Short Fiction. Ed. Charles H. Bonner. Engelwood Cliffs, NJ: Prentice-Hall, 1986. 721-725.
Parkin-Gounelas, R. Fictions of the Female Self: Charlotte Brontë, Olive Schreiner, Katherine Mansfield. NY: St. Martin's Press, 1991.
Related Topics