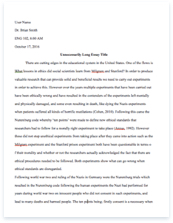 The whole doc is available only for registered users
A limited time offer! Get a custom sample essay written according to your requirements urgent 3h delivery guaranteed
Order Now
Judith Beveridge is a remarkable poet who has an astonishing talent of writing poems that closely reflect on life. Her intentions in writing the poem 'Fox in a tree stump' are to provoke thought on people. She has successfully accomplished this by conveying themes of life value, role of authority and human relations with animals through her rich use of language techniques including symbolism, metaphors and much more.
Firstly, Beveridge has provoked much thought on people in this poem by raising the issue of inequality between men and women through the theme role of authority. She definitely accentuates this aspect by explaining in the poem that the female is the provider by the child being doing the hard labour of killing the fox for her domineering uncle. (stanza 1, line 4-5). The child being forced to do something she does not want to do symbolises how much power men exude over women. Beveridge uses a metaphor in the line 'Terror barrel-rode through my stomach' to show how the child is scared and feels sick at the thought of killing an animal. The child being forced to do something she does not want to do symbolises how much power men exude over women Therefore, men have a much higher role of authority than women. Beveridge clearly establishes the fact that the child that the child is female by expressing how indifferent her uncle is to her. Lines such as: his arms like dry river beds dammed at the shoulders/his voice harsh, kelpie-cursing/would not understand if I let the fox run to the bush reveal the harshness of her uncle's character.
Beveridge has used her uncle's portrayal to represent her feminist point of view on men and how non-understanding they could be. The bitter imagery used in the line 'my uncle's quick rabbit-skinning hands' In stanza two is used to emphasis such barbaric behaviour of men towards women. Men had abused their authorisation and treated women intolerably explaining the inequality between the genders. Therefore, Beveridge's intention is to provoke thought because she has conveyed the message that female and male roles in society are dysfunctional. The poet truly provokes thought on people because she questions and makes them think on whether or not inequality between men and women still exist today. Also, the issue on whether males still have a higher role of authority than females is also questioned.
Secondly, Beveridge has provoked even more thought by clarifying the theme of life value. In writing how the child 'prayed not to wake another animal from wheat' because it would risk losing its life' (5th stanza, line 3-5), Beveridge conveys the message that life is precious. Lines of Fox hairs of dust sweated in my palms./I stood in the exhaust of leaves/the short time it takes a tongue/to reach into a hurting body and strike ashes. In this stanza, Beveridge makes people see how valuable life is by revealing how the child is afraid of what she must do in order to survive. She must face her ordeal or else she will have to face her uncle. The galahs flying away in the fourth stanza provoke thought because it is symbolic of freedom and liberation for both the child and the fox. This links with the theme of life value because it shows what life is made of (freedom and liberation) and why people should cherish it while they can. Therefore, the poet has provoked thought on those reading this poem because it truly makes them think about how much they should be valuing their life.
Moreover, thought is provoked in the theme loss of innocence. In the poem, the child loses her innocence because she was forced to kill a fox by her uncle (who is a farmer.) This theme is depicted in stanza four. The stanza uses more similes and personification than the other stanzas as this is the climax of the poem. For e.g. rang like a shot (simile) and 'a shot so loud it shook out a flock' (personification) These techniques were used to emphasise the sense of anger, sadness and loneliness the child has from killing an animal and losing her innocence. The child in stanza five line 3 has a sense of sadness and anger to one self. She is sad that she went along with her uncle's command of killing an animal and at the same time she is angry that she had lost her innocence because of it.
The poem stating 'I was nine years old' creates empathy for the child because she did not deserve to lose her innocence at such a young age. The poet's use of juxtaposition in the line 'I was a child praying for the dark each time the sun caught my uncle's eye' provokes a lot of thought on people because it shows them how a child changes after having their innocence taken from them. In this line it is revealed that the child wants her uncle to be condemned to hell for making a child lose her innocence to get what he wanted.
Related Topics