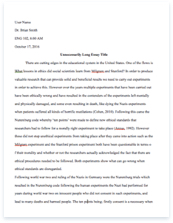 The whole doc is available only for registered users
A limited time offer! Get a custom sample essay written according to your requirements urgent 3h delivery guaranteed
Order Now
The Americans returned in 1945. Filipinos rejoiced and guerrillas who fled to the mountain joined the liberating American Army. On July 4, 1946, the Philippines regained is freedom and the Filipino flag waved joyously alone. The chains were broken.
Palanca awards
Another inspiration for writers in Filipino was the launching of the Palanca Memorial Awards for literature headed by Carlos Palanca Sr. in 1950. (Until now, the awards are still being given although the man who founded it has passed away). The awards were given to writers of short stories, plays and poetry. The first awardees in its first year, (1950-51) short story were the following: First Prize: KUWENTO NI MABUTI by Genoveva Edroza
Second Prize: MABANGIS NA KAMAY…MAAMONG KAMAY by Pedro S. Dandan Third Prize: PLANETA, BUWAN AT MGA BITUIN by Elpidio P. Kapulong
Poetry
For the first twenty years, many books were published…both in Filipino and in English. Among the writers during this time were: Fred Ruiz Castro, Dominador I. Ilio, and C.B. Rigor. Some notable works of the period include the following:
1. HEART OF THE ISLANDS (1947) –a collection of poems by Manuel Viray
2. PHILIPPINES CROSS SECTION (1950) –a collection of prose and poetry by Maximo Ramos and Florentino Valeros
3. PROSE AND POEMS (1952) –by Nick Joaquin
4. PHILIPPINE WRITING (1953) –by T.D. Agcaoili
5. PHILIPPINE HAVEST –by Amador Daguio
6. HORIZONS LEAST (1967) –a collection of works by the professors of UE, mostly in English (short stories, essays, research papers, poem and drama) by Artemio Patacsil and Silverio Baltazar The themes of most poems dealt with the usual love of nature, and of social and political problems. Toribia Maño's poems showed deep emotional intensity.
7. WHO SPOKE OF COURAGE IN HIS SLEEP –by NVM Gonzales
8. SPEAK NOT, SPEAK ALSO –by Conrado V. Pedroche
9. Other poets were Toribia Maño and Edith L. Tiempo Jose Garcia Villa's HAVE COME, AM HEREwon acclaim both here and abroad.
Novels and Short Stories
Longer and longer pieces were being written by writers of the period. Stevan Javellana's WITHOUT SEEING THE DAWN tells of the grim experiences of war during the Japanese Occupation.
In 1946, the Barangay Writer's Project whose aim was to publish works in English by Filipinos was established. In 1958, the PEN Center of the Philippines (Poets, essayists, novelists) was inaugurated. In the same year, Francisco Arcellana published his PEN ANTHOLOGY OF SHORT STORIES. In 1961, Kerima Polotan's novel THE HAND OF THE ENEMY won the Stonehill Award for the Filipino novel in English. In 1968, Luis V. Teodoro Jr.'s short story THE ADVERSARY won the Philippines Free Press short story award. In 1969, his story THE TRAIL OF PROFESSOR RIEGO won second prize in the Palanca Memorial Awards for Literature. In 1970, his short story THE DISTANT CITY won the GRAPHIC short story award.
New Filipino Literature
Philippines literature in Tagalog was revived during this period. Most themes in the writings dealt with Japanese brutalities, of the poverty of life under the Japanese government and the brave guerilla exploits. Newspapers and magazine publications were re-opened like the Bulaklak, Liwayway, Ilang Ilang and Sinag Tala. Tagalog poetry acquired not only rhyme but substance and meaning. Short stories had better characters and events based on facts and realities and themes were more meaningful. Novels became common but were still read by the people for recreation. The people's love for listening to poetic jousts increased more than before and people started to flock to places to hear poetic debates.
Many books were published during this time, among which were:
1. Mga Piling Katha (1947-48) by Alejandro Abadilla
2. Ang Maikling Kuwentong Tagalog (1886-1948) by Teodoro Agoncillo 3. Ako'y Isang Tinig (1952) collection of poems and stories by Genoveva Edroza Matute 4. Mga Piling Sanaysay (1952) by Alejandro Abadilla
5. Maikling Katha ng Dalawampung Pangunahing Autor (1962) by A.G. Abadilla and Ponciano E.P. Pineda 6. Parnasong Tagalog (1964) collection of selected poems by Huseng Sisiw and Balagtas, collected by A.G. Abadilla 7. Sining at Pamamaraan ng Pag-aaral ng Panitikan (1965) by Rufino Alejandro. He prepared this book for teaching in reading and appreciation of poems, dramas, short stories and novels. 8. Manlilikha, Mga Piling Tula (1961-1967) by Rogelio G. Mangahas 9. Mga Piling Akda ng Kadipan (Kapisanang Aklat ng Diwa at Panitik) 1965 by Efren Abueg 10. Makata (1967) first cooperative effort to publish the poems of 16 poets in Pilipino 11. Pitong Dula (1968) by Dionisio Salazar
12. Manunulat: Mga Piling Akdang Pilipino (1970) by Efren Abueg. In this book, Abueg proved that it is possible to have a national integration of ethnic culture in our country. 13. Mga Aklat ni Rizal: Many books about Rizal came out during this period. The law ordering the additional study of the life of Rizal helped a lot in activating our writers to write books about Rizal.
State of Literature
The early post-liberation period was marked by a kind of "struggle of mind and spirit" posed by the sudden emancipation from the enemy, and the wild desire to see print. Filipinos had, by this time, learned to express themselves more confidently but post-war problems beyond language and print-like economic stability, the threat of new ideas and mortality –had to be grappled with side by side.
There was a proliferation of newspapers like the FREE PRESS, MORNING SUN, of Sergio Osmeña Sr., DAILY MIRROR of Joaquin Roces, EVENING NEWS of Ramon Lopezes and the BULLETIN of Menzi. This only proved that there were more readers in English than in any ocher vernaculars like Tagalog, Ilocano or Hiligaynon. Journalists had their day. They indulged in more militant attitude in their reporting which bordered on the libelous. Gradually, as normality was restored, the tones and themes of the writings turned to the less pressing problems of economic survival.
Some Filipino writers who had gone abroad and had written during the interims came back to publish their works. Not all the books published during the period reflected the war year; some were compilations or second editions of what have been written before. Some of the writers and their works of the periods are: THE VOICE OF THE VETERAN –a compilation of the best works of some Ex-USAFFE men like Amante Bigornia, Roman de la Cruz, Ramon de Jesus and J.F. Rodriguez. TWILIGHT IN TOKYO and PASSION and DEATH OF THE USAFFE by Leon Ma. Guerrero FOR FREEDOM AND DEMOCRACY–by S.P. Lopez
Related Topics