Jane Austen As A Moralist Or A Realist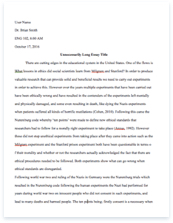 The whole doc is available only for registered users
A limited time offer! Get a custom sample essay written according to your requirements urgent 3h delivery guaranteed
Order Now
It is a mistake to see Austen as either a moralist or a realist? No, I think these are wholly appropriate and instructive ways of reading her work, as long as we keep in mind the fact that they do not exhaust the possibilities of meaning generated by a text like Pride and Prejudice. We need to remember Bakhtin's view of the novel form, deriving from its origins in popular, comic, anti-establishment traditions, as essentially self-questioning and protean. In Chapter One it was rightly stressed that our cultural expectations of different genres, such as detective fiction, are inherent in our ability to read them appropriately. Our experience in this chapter of reading Pride and Prejudice provides a balancing warning. We must not let preconceptions about a literary genre become a straitjacket to our reading that limits the perpetual novelness of the novel form.
Pride and Prejudice by Jane Austen
Jane Austen creates a modern kind of work through Pride and Prejudice. Although set long ago, the reader finds that the situation the characters find themselves in is prevalent to all people, for love is something everyone encounters. Under the fanciness of 18th century society and way of life, Austen's characters are quite ordinary characters whose personalities can still be found today. Like people today, they must endure problems and complications of the world.
Through this novel, Jane Austen conveys a message to her readers through the society of 18th century and the love of two individuals. Through the theme of love and courtship, Austen also creates a moral of human virtue in Pride and Prejudice. Elizabeth and Mr. Darcy, through their unfortunate series of misunderstanding, both learn lessons about values while they find true love. Mr. Darcy, was once proud and snubbed the people who he thought were of lower status then him. He believed that although he was outwardly rude and haughty to Elizabeth, she would accept his proposal due to the fact that he is wealthy and comes from a respectable and noble heritage." However, through her shocking rejection and accusations against his character, Mr. Darcy slowly learns the value humility and the truth that wealth and social status will not bring him all that he wants.
In order to gain Elizabeth's love, he discovers that he must earn it through his through his character and virtuous actions, rather than the possession of great wealth and importance. Very much like Mr. Darcy, Elizabeth also learns humility through the misdirected prejudice she once had against Mr. Darcy. As a result, Mr. Darcy and Elizabeth both learn from the mistakes that they have made. By becoming more humble and widening their narrow perspectives, they have become one step wiser and better. Austen also conveys that although one may have made a mistake that may possibly be irreversible, in the case of Mr. Darcy and Elizabeth that by effort to redeem oneself, one may be vindicated.
Austen's Pride and Prejudice is also a Christian work, teaching values and morals. Christian works of literature demonstrates the values of morals and the importance of modesty and goodness of heart. Those who are good, although they may have made mistakes in the past can be forgiven. Mr. Darcy, when he does not exhibit Christian behavior goes punished for his actions through Elizabeth's rejection. However, when he learns humility and is taken off of his pedestal, through the virtuous act of saving the Bennets from humiliation and social disaster, he is rewarded with Elizabeth's love. Likewise, Elizabeth demonstrates the ability to forgive, and learn to love someone who she formerly despised.
The novel Pride and Prejudice, by Jane Austen, covers a number of moral and social aspects that not only pertain to nineteenth century Great Britain, but to humanity as a whole. Pride and prejudice, which are both part of the novel's title, are explored extensively through two of the main characters. The novel's story is essentially a romantic tale of how two individuals overcome obstacles placed before them by society, other people, and themselves, to end up in a happy marriage. Throughout the book, Elizabeth Bennet, the female protagonist, overcomes her prejudice against Fitzwilliam Darcy, who makes a bad first impression on her. Darcy, in turn, has to overcome his proud nature, which comes from his high birth and affluence, in order to win over Elizabeth and realize what love really is. The progression and changes in Darcy's pride and Elizabeth's prejudice are two of the focal points of the story whose developments can be traced throughout the novel.
In chapter 1 when Mrs Bennet complains about his lack of consideration for her nerves and he quips 'I have a high respect for your nerves. They are my old friends.' In saying this he is implying that he is forever hearing about her 'nervous' disposition and in doing so he sarcastically mocks her. This mocking is again mirrored in chapter 20 when he speaks to Elizabeth about her decline of Mr Collins proposal. 'Your mother will never see you again if you do not marry Mr Collins, and I will never see you again if you do.'
However due to this irony and cynicism his moral convictions and feelings seem to be masked and his irony could become confusing to the reader. For example his comments about Wickham, 'He is a pleasant fellow, and would jilt you creditably.' Is he heeding a warning, or just ridiculing him?
Elizabeth shares her author's characteristic response of comic irony, defining incongruities without drawing them into a moral context (Marvin Mudrick 1952: 77). This relationship may stem back to Austen's as a child, who had been described years before as a little girl "who is a judge of character and who remains silent." (Reubin A. Brower 1951: 74).
In its moral concerns, Pride and Prejudice has many affinities with 18th century literature, which valued reason, order and common sense, and liked to laugh at the folly of those who did not aspire to these values.
Jane Austen herself described Elizabeth to be 'the most delightful character that ever appeared in print'. Combining a fierce sense of morality and autonomy, Elizabeth is a character with whom the modern audience can relate to as she displays modern qualities such as assertiveness and independence. But she is also a character that is quite appropriate for the 19th Century.
Bibliography
Mary Lascelles: (1939) Jane Austen and Her World
Chapman, R.W. (1948) Jane Austen
Robert Liddell; (1963) The Novels of Jane Austen
George Holbert Tucker (1998); A History of Jane Austen's Family by
Laura Mooneyham, (1998) Critical Essays of Jane Austen
Related Topics