Issues in America with Gun Violence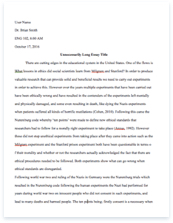 The whole doc is available only for registered users
A limited time offer! Get a custom sample essay written according to your requirements urgent 3h delivery guaranteed
Order Now
How many times in your life have you felt unsafe in school after hearing about all the school shootings there have been this year? Emma Gonzalez is a School shooting survivor Who is just 18 years old and wants to change world. She wants to impact the world and wants her voice heard on gun control. She is an American activist an advocate for gun control.
Let's start by looking back into the earlier issues in America with gun violence. 1934 through 1938 National gun control legislation was passed but required dealers to have federal firearms license. Then 1968 A bill bands importing guns that have no sporting purpose.
About 15 years later in 1984 the first major shooting San Ysidro, Cali Where 19 people injured and 21 killed. Then, the chaos started in 1999, 13 Children killed and 24 injured in a shooting in Columbine, CO. Later in 2017, 59 killed, 500 injured: Las Vegas. Lastly, the most recent shooting, the one that affected me most, in parkland Florida in February of this year (2018) Many kids from the parkland shooting, just like Emma Gonzalez, have made an incredible use on social media.
Even though we have gun laws it needs to reinforced and updated. Emma wants her voice to be heard and feels no one should have to go through what she went through, especially children. She has more followers than the NRA (National rifle Association) meaning her voice is being heard. Believes without proper testing no one should be allowed to own a gun and that People hurt people. Guns should be used for safety.
Emma started "March for our lives" where kids walk out of school in honor of kids who's Lives were taken in a school Shooting. He has kids all over the country standing up for their safety and gun control. She delivered a speech discussing Americas gun control issues in Washington which preforming a March she stood in silence for the exact amount her school was being attacked (6 minutes and 20 seconds.).
In her speech, Gonzalez said: "We are going to be the kids you read about in textbooks. Not because we're going to be another statistic about mass shooting in America, but because, just as David said, we are going to be the last mass shooting."
What Emma went through is just insane and insane I can not even begin to imagine the pain she's going through. She just wants the world to be peaceful and safe.
Emma Gonzalez became a household name when she was called out by lawmakers just four days after the shooting she delivered a speech at a gun control rally in Fort Lauderdale, Florida just 3 days after her school was attacked. She is furious with this countries gun laws. She is exhausted but continues to fight. She has been on the cover of Time magazine that features Marjory Stoneman Douglas students after the shooting. Gonzalez is still planning for her future just four days after the shooting she attended a college tour in Sarasota Florida.
Gun control is something that needs to be enforced and revised. People in America are afraid to let their children to school let alone, any social activities due to these fatal tragedies. Our people should not live in fear. Emma Gonzalez is one of the youngest American activist and advocate and is really making an impact in United States. "Six minutes and Twenty seconds"
The shooting that affected me most was a shooting that happen most recent, was in
Ocala in a school where my cousin attends. Luckily she was in a volleyball tournament and was not in school at the time but I cant even begin to imagine the fear she had to go to school again.
Personally, I am certain on the fact that owning a gun as a rate for an American is a right that shouldn't be removed but amended. It is crucial that the right is modified to allow individuals that are not only 21 years old but also should pass a strict screening to use the weapon. I feel being just 18 is old enough to understand the responsibility of owning a gun I don't think an 28 year old brain is developed enough. This is a global Russian roulette it is sad that guns have been used for a very dangerous game.
I can not even express how I would feel if I had gone through something as traumatic as a school shooting. I do not want to live in fear. I feel that nobody should live in fear. Parents should be able to not fear for their children lives and not feel like they are not safe where they should, like school.
People with mental illnesses should not have the right to own a gun. They are not mentally stable to own something that could harm someone when they are angry. Also, kids who were bullied in school are more likely to plot a revenge. If administrators in our schools worked better to prevent bullying less tragic events like shootings would happen. I believe bullying is a huge factor to the reason why kids lash out the way they do. It is
not fair to kids around the country who suffer and have to go back to school like Emma Gonzalez. Make A change. Stand up for what you believe in. The bigger voice we have no more likely it is to be heard.
Related Topics