Isolation Lucy Hayden Ancram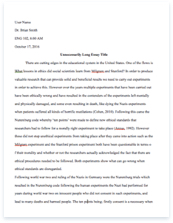 The whole doc is available only for registered users
Pages: 2
Word count: 413
Category: Fiction
A limited time offer! Get a custom sample essay written according to your requirements urgent 3h delivery guaranteed
Order Now
The story takes place in a bungalow near by the beach at Long Island Sound in the 1980´s. The story is all about a family, where the mother/wife get strangled and then the father has to take care of the six children, so he´s taking them to this bungalow, where they aren´t doing anything except smoking and drinking. This family can´t handle the grief, and they haven´t move on since the day their mother and wife get strangled. The story starts in medias res, by telling about the mother´s funeral. The narrator of the story is a first person narrator.
The family can´t handle the grief, because the father isn´t responsible for the kids, and he isn´t talking with them about anything and specially not their mother and how to handle their grief. Of that way the children don´t know how to move on, because their father isn't showing them the right way to handle things in life. In this story we only know about this specific situation where, but the narrator and main character says: "Before West Meadow Beach, we had been a fairly happy, drug-riddled bunch of sniping American kids". Based on that clause you could suggest that the parents to these children, haven´t always been that responsible or at least they wasn´t very strict. As said the father isn´t talking to them about the grief, instead he just let them do what they want to. He buys them booze and cigarettes, but not much food and he even let the youngest daughter drink.
The theme of the story is grief. Through the whole story we hear about grief. The word 'grief' isn´t used that much, but you can see it trough the characters and their actions. The Narrator is one of the six children we know from the story, which makes the story more reliable to read. The narrator is the second oldest daughter, and she is telling this story as a memory 20 years after it happened, which apparent in the end of the story, where she is telling how the children are doing 20 years after their mother´s dead.
The characters haven´t move on since their mother died, which was in the 1980´s. Instead of talking to each other about their grief, the father chooses to isolate the whole family in a bungalow. They don´t have any chance to move on, and get a normal life again, when they aren't talking to each other.
Related Topics