Influence On The Political Agenda in The United States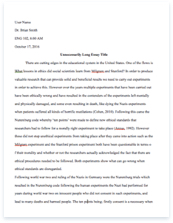 The whole doc is available only for registered users
A limited time offer! Get a custom sample essay written according to your requirements urgent 3h delivery guaranteed
Order Now
The Nebraska midterm election race between Republican Deb Fischer and Democrat Jane Raybould saw Fischer win the race by an exceptional twenty points, which was expected considering Nebraska's heavy tendency to elect Republican officials to public office. On the other hand in a much closer election, in Iowa's 1st Congressional District, Democrat Abby Finkenauer defeated Republican Rod Blum by five points ("RealClearPolitics – Election 2018 – Iowa"). The results of these specific midterm elections came without surprise, as the winners of each race had a large lead in the polls well before election day.
The current U.S. Congress members, Deb Fischer and Abby Finkenauer, had a significantly larger amount of money than their opponents did, which undoubtedly took part in their successes in the race for their seats in Congress ("Nebraska Senate") ("Iowa District 01"). The results of these particular races will impact public policy going forward, especially in Iowa, where a shift toward a Democrat will surely be noticed along the blue wave sweeping the House of Representatives. The outcome of the Senate race in Nebraska, in which a Republican won, assuredly impacted the GOP staying in control of the U.S. Senate, as they only have a two seat lead ("Full Senate Election").
In the Nebraska midterm election race, incumbent Deb Fischer defeated her Democratic opponent Jane Raybould by an astounding 19.8 points, which was to be expected with Nebraska's voting behavior history of voting red that goes back well into the 20th century ("RealClearPolitics – Election 2018 – Nebraska"). The substantial amount of money Fischer spent for her campaign over Raybould had a sizeable impact on her lead in positive public Carrasco 3opinion throughout the race, and later her win for the Senate seat. In the last report on their campaign funds, Fischer had spent over five million dollars while Raybould had spent almost two million dollars ("Nebraska Senate"). The amount of money spent by the two competitors during their campaigns has a drastic variance which is highly indicative of their disparity in points at the end of the race.
Raybould only had about 20% of the money that Fischer had to advertise her campaign, set up rallies, hire political campaign staff, or even set up an eye catching website, which was surely a huge factor to her loss ("Nebraska Senate"). An endorsement that Fischer had that might have aided her in securing the Senate spot is from the group Maggie's List, which focuses on electing conservative women to public office ("2018"). The public policy impact of this Nebraska Senate race is huge since it was only by a small margin that Republicans kept control of the whole Senate. Deb Fischer is strongly in favor of a strong national defense as "she is committed to ensuring our men and women in uniform have the resources they need to fulfill their missions around the world" ("Meet Deb"). This belief means she will doubtlessly vote toward legislation that supports high
Related Topics