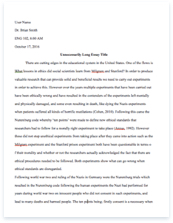 The whole doc is available only for registered users
A limited time offer! Get a custom sample essay written according to your requirements urgent 3h delivery guaranteed
Order Now
How and why does Twain establish Hucks voice as storyteller? What do we learn from what he revels of other characters assessment of him? Twain establish Hucks voice as storyteller because he is the principal character and he was 13 years old who has a different mentality.we learn the lessons that he learns.
Make two columns, list Huck´s clear likes and dislikes as he reveals them in these chapters. What thing do you have trouble? He tell the story. The south do not interest
The story is interesting. The intrigue is slow.
The adoption of Huck. Huck's dad is an alcoholic
What are Huck´s feelings about his adoption by the Widow Douglas and her sister Miss Watson? As motherless boy does he need their influence? Huck was uncomfortable, He likes the steady meals and clean sheets but really hates the endless rules. But then he likes living there. These chapters establish components of Huck´s self that others hope to influence; his emotions, his intelligence, his fiscal responsibility, his spirituality, his social self, and his physical health and habits. To what and whom does Huck conform and when/how does he reflect conformity in these chapters. Huck's dad was angry about Huck going to the school, because he said everyone in his family was stupid and he wasn't the exception. He accepted that the widow subscribed him in school.
What do other characters want to teach Huck and how do they wish to change him? They want teach him about religion, grammar, english in general.
Related Topics