History Of Photography: Edward Steichen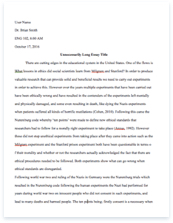 The whole doc is available only for registered users
OPEN DOC
A limited time offer! Get a custom sample essay written according to your requirements urgent 3h delivery guaranteed
Order Now
            While most people would say that Richard Avedon is the "greatest photographer of the 20th century (Perich, 2007, p. 13)," Edward Steichen is one of those who laid the foundations for greatness, on which Avedon and others built upon. The parallelism of the World War II social milieu and the present context of America in a world plagued by international conflict shows how the photography of Edward Steichen is starkly relevant. In the realm of style, Edward Steichen is a pioneer of pictorial photography, which is also experiencing a revival in the design ethics of today.
            An art critic in 1901 once commented: "If I may venture a prediction, I will assert that the maker of these three pictures is destined to rank among the greatest pictorial photographers of the world (Time-Life, 1970, p. 146)." The shutterbug he was referring to was Edward Steichen, a young man from Milwaukee who:
…excelled in every branch of photography that he took up: aerial reconnaissance for the Army in World War I; beautiful clothes and beautiful people for magazines; advertising for Madison Avenue; air warfare for the Navy in World War II; and serving as curator at the Museum of Modern Art. (Time-Life, 1970, p. 146)
           Two of his most important photographs are the portraits of Greta Garbo featured on Vanity Fair as well as the Carl Sandburg, multiple exposure shot. This paper aims to demonstrate the connections between Edward Steichen's work and that of today's historical context.
Biography of Edward Steichen
            "It was during the year 1895, when I was sixteen, that I became interested in owning a camera and in making photographs (Steichen, 1963, p.3)." Before such interest developed, his parents transferred from Luxembourg to Michigan , then Wisconsin in the United States. He became an apprentice to a commercial lithographer and pursued painting, but developed a preference for photography instead. Thus, his background as a painter was more apparent in his early photographs. By brushing on silver salts to manipulate negative or print images to create photographic prints resembling loose wash drawings and fuzzy mezzotints, Steichen's misty pictures were considered to be the "highest achievement of photographic art" by the critics (Encyclopedia Britannica, 1993, p. 236).
            Steichen received an invitation from Alfred Stieglitz in 1902 to found the Photo-Secession, an organization aiming for the promotion of photography as a fine art. The success of the Photo-Secessionist organization was described by the Encyclopedia Britannica as showing: "photographs from ordinary subjects and everyday scenes printed from the negative without artistic manipulation can exert a far greater aesthetic appeal than artificial compositions printed by arcane methods (p.236)." The reference further states that the Little Galleries along 291 Fifth Avenue, New York City, opened in 1905 as Steichen and Stieglitz arranged exhibitions of other artists like the sculptor Auguste Rodin, Henri Matisse and Pablo Picasso, among others. "…For the first time in the US, photographs by Photo-Secessionists, Steichen prominently among them, ranked with drawings and paintings as artistic works (p. 236)."
            After the World War I, or the period from 1923-1938, a commercial portraiture and advertising studio became his venture. Art and design knowledge conglomerated with photographic techniques were instrumental in enabling Steichen to create memorable portraits of the prominent personalities who posed at his studio. Some of these personalities include, but are not limited to: Marlene Dietrich, Greta Garbo, Charlie Chaplin, Carl Sandburg, Joan Crawford, J. P. Morgan, and Martha Graham. He became a fashion photographer for Vogue and Vanity Fair and formed "a vital pictorial record of American culture (p.236)"
            World War II heralded his "Road to Victory" and "Power in the Pacific" photographic exhibitions commissioned by the U.S. Navy at the New York Museum of Modern Art. His post-war endeavors included curating "Family of Man,"one of the most popular photographic exhibitions ever in existence. (Encyclopedia Britannica, 1993, p. 236)
Historical Context
            The historical context of the 1920-1940 period was characterized by a war-torn world. "It experienced anarchy, disillusionment, false prosperity, a crash into gritty Depression and, finally, a disastrous race to arm for battle…," according to the book, Life Library of Photography Series: Great Photographers (Time-Life, 1970, p. 144).
Edward Steichen came back from World War I, where he had been in charge of U.S. Army aerial photography, and burned all his paintings. He vowed to devote himself to 'pure' photography, and that summer, he photographed a white cup and saucer against graduated tones from black to white more than a thousand times, seeking perfect control in order to attain total realism… The revolution had come to photography, and not just in America, but around the world. (p.144)
            This revolution was indeed so powerful in changing how Edward Steichen perceived his photography. After retiring as a lieutenant colonel of the photographic division during the war, his purpose changed from realism, ceased painting and relinquished his impressionistic photography. "He made a bonfire of all his paintings," according to Encyclopedia Britannica, and concentrated on the creation of a precise, more realistic picture (p. 236).
Stylistic Context
Pictorialism and the influence of Painting
            Henry Wolf (1988), in his book, Visual Thinking, described a method of combining images to form a visual intersection, a pictorial manifestation that is more cerebral than visceral or instinctive. Realistic imagery was the sought after product of photography as a tool to make representations of objects. It was inferred that the camera could not lie since the object had to be in front of the camera to be photographed. (p. 14) This was part of the environment where photography was seen to be influenced by painting. Pictorialism as an approach became a polar opposite of this. Rather than documenting reality, it highlighted composition, tonal values (like Steichen's photographs of the teacup) and the aesthetics of the subject matter. According to the Lisa Hostetler from the Department of Photographs at the Metropolitan Museum of Art website, "pictorialist works were as beautifully rendered as any painter's canvas and as skillfully constructed as any graphic artist's composition."
            On the other hand, "other photographers, not concerned about producing art for exhibition, were making photographs of the world and man's activities with such ordinary perception and understanding of the medium that often their work surpassed more consciously artistic works," according to the Encyclopedia Britannica on the History of Photography (p. 767). These were the opposing stylistic values of the photography revolution during that period.
Fashion and Celebrity
Notable Photographs
Greta Garbo, Hollywood, 1928
Edward Steichen (1963) himself shares his Hollywood experience with Vanity Fair:
I had the chance to photograph the immortal Greta Garbo… When Garbo came in to pose for the Vanity Fair photograph, I asked her to sit on the chair. She straddled it and used its back for resting her arms…but what bothered me most was her hair. It was curled and fluffy and hung down over her forehead. I said, "It's too bad we're doing this with that movie hairdo." At that, she put her hands up to her forehead and pushed every strand of hair back away from her face saying, "Oh, this terrible hair." At that moment, the woman came out, like the sun coming out from behind dark clouds. The full beauty of her magnificent face was revealed. (p. 113)
            This is an insight into Steichen's gift of communicating to his subjects and putting them at ease, in their natural element. The "immortal Greta Garbo" photograph appeared on the cover of Vanity Fair and became one of the most memorable images of the actress. It shows a strongly  realist style in photographic portraiture, something that modern day artists are now returning to.
            The Greta Garbo photograph, a silver gelatin print with shots taken in just 5-10 minutes at a movie set in Hollywood, comes across as a high contrast image, evoking the strength of the subject's personality and an overall pensive mood. Edward Steichen (1963) writes, "In my improvised studio next to the movie set, there was a kitchen chair, and over it, a draped cloth…I made five or six exposures, all more or less like her typical movie stills (p. 113)." What happened next was the unforgettable pose of Greta Garbo's head-to-hand image described above.
Carl Sandburg, Connecticut, 1936, Montage.
            Six floating, overlapping side profiles, diagonally arranged on a black background, was how Steichen photographed his brother-in-law, the poet Carl Sandburg. The expressions on the facial profiles ran the gamut from stoic indifference to animatedly conversing. The light source shone from one side of the face and gave an almost sage-like appearance to the lines on the face of his subject.
The day after Carl Sandburg finished his classic "Abe Lincoln: The War Years," Steichen, who was his brother-in-law, made six images showing the writer's mood. "Carl sat at the breakfast table," Steichen wrote, with "a look that brought to mind Gardner's beautiful photographs of Lincoln made the day after the Civil War surrender." (Time-Life, 1970, p. 148)
            In other photographs of Sandburg, one can discern the closeness of their relationship. As Steichen (1963) puts it, "we shared in each other's dreams and aspirations and formed something of a mutual admiration society (p.85)." The composition and style of the Carl Sandburg photographs are reflective of how the subject exhibits a strong connection with the photographer.
Modern Relevance
            Encyclopedia Britannica concludes that: "Steichen rejected the idea that there was one system of aesthetics in American photography. Such a notion, he felt, served only to confine and inhibit the creative photographer (p.236)." This is relevant to the modern world as it promotes the pluralistic recognition of the various emerging approaches to photography that were spawned by the movement of the Photo-Secessionists.
            The Foundation for the Exhibition of Photography website, in justifying the breadth of Steichen's photographic range and his timeless talent, claims:
No other portrait photographer could rival Steichen for the number of bold, engaging studies he made of artists and statesmen for Vanity Fair. Who else could boast of having photographed so many of the world's best filmmakers, actors, actresses, painters, athletes, playwrights, producers, poets, journalists, dancers, singers, writers?
            In conclusion, the work of Edward Steichen has led to significant breakthroughs in elevating photography as fine art and inspiring photographic luminaries like Richard Avedon and others who also forged the path of writing with light.
References
___________. (1993). Photography. In The new encyclopedia Britannica (Vol.25, pp. 761-798). Chicago: Encyclopedia Britannica.
___________. (1993). Edward Steichen. In The new encyclopedia Britannica (Vol.11, pp. 236-237). Chicago: Encyclopedia Britannica.
Ewing, William and Todd Brandow (Curators). Edward Steichen: In High Fashion: 1923-1937. Foundation for the Exhibition of Photography. Retrieved November 19, 2007 from http://www.fep-paris.org/steichen-condenast.html
Freely. A. ( ). A Guide to Writing about Art: handout excerpted from A Short Guide to Writing about Art (8th ed.), by Sylvan Barnet.  Retrieved November 19, 2007, from http://www.uiowa.edu/~writingc/handouts/writingart.htm
Hostetler, L. Pictorialism in America. Timeline of Art History, Metropolitan Museum of Art. Retrieved November 19, 2007 from http://www.metmuseum.org/toah/hd/pict/hd_pict.htm
Perich, S. (2007). Richard Avedon: The Kennedys Portrait of a Family. New York: Harper Collins.
Steichen, E. (1963). A Life in Photography. New York: Doubleday & Company, Inc.
Time-Life Books (Eds.). (1970). Life Library of Photography Series: Frontiers of Photography. Barcelona: Time-Life Books, Inc. and Imprenta Hispano-Americana.
Time-Life Books (Eds.). (1970). Life Library of Photography Series: Great Photographers. Barcelona: Time-Life Books, Inc. and Imprenta Hispano-Americana.
Wolf, H. (1988). Visual Thinking: Methods for Making Images Memorable. New York: American Showcase, Inc.
Related Topics