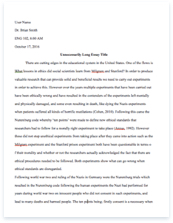 The whole doc is available only for registered users
A limited time offer! Get a custom sample essay written according to your requirements urgent 3h delivery guaranteed
Order Now
Facebook was founded in 2004 by Mark Zuckerberg and four other Harvard University roommates as a "social utility to allow friends to connect with each other over the internet". Only 2 years later in 2006 it had attracted 12 million users and was the 7th most heavily visited site online. After passing on a takeover bid and accepting a $240M buy-in from Microsoft (1. 6% stake), the company started on an exponential growth trajectory. By 2009 it had 200 million users, up to 500 million in 2010, 800 million in 2011, and 900 million by 2012.
How does Facebook make money? For the 2011 fiscal year, Facebook had total revenues of $3. 7B which generated $1B in net income. Facebook's site is produced in over 70 languages and they had offices in more than 20 countries. This world-wide nature of Facebook's span allows it to generate revenue across the globe. Although 56% of the revenue still comes for the US (down from 62%) the expanding global presence (mainly Western Europe, Canada, and Australia) now makes up 44% of revenues.
Facebook makes money mainly through 2 means: Advertising and Payments. Advertising makes up the majority of revenues as it accounted for 98% in 2009, 95% in 2010, and 85% in 2011. The key hook in this advertising push is that Facebook owns any information uploaded on to their site. Since Facebook requires users to disclose their authentic identity, they are very accurately able to map connections between users, their friends, the products and services they "like" and track it all in a massive database.
Through this database, advertisers can create customized offerings based on the "social context" of the consumers they are targeting. This new and innovative way of connecting with the customer was believed to be better received and advertisers were pouring cash into Facebook in order to gain access to the nearly 1 billion users. The balance of the revenue was generated through the payments business. For the most part this came from the sale of "virtual goods" that users bought in online social games through the company Zynga.
For example, Farm-ville was a popular game where people would pay for credits in order to bolster their farm and produce additional vegetables or obtain other features more quickly. The virtual goods marketplace was quickly expanding as users played more games on their cellphones and Facebook's participation in this generated $13M in 2009, $106M in 2010, and a massive $557M of revenue in 2011. What is its comparative advantage relative to other social networking companies? The main global competitors in the social networking space that Facebook went head-to-head with were: MySpace, Google+, Twitter, and LinkedIn.
In addition, there were also many regional competitors such as: Tencent, Renren and Sina Weibo in China; mixi in Japan; Cyworld in Korea; Orkut (a Google product) in Brazil and India; and vKontakte in Russia. Each of these companies had a slightly different model on how to do business and went after specific segments of the customer population. The main advantage for Facebook against these competitors is the sheer size of its user base. Facebook targeted a very broad market segment that was looking to stay connected with family/friends, reconnect with old friends, or to even find new friends.
Related Topics