Higher Education and English Language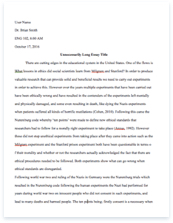 The whole doc is available only for registered users
A limited time offer! Get a custom sample essay written according to your requirements urgent 3h delivery guaranteed
Order Now
Malaysia has evolved into a middle-income country and moving forward in achieving the Vision 2020 which was introduced by the former Prime Minister of Malaysia, Mahathir bin Mohammad in 1991. The vision calls for the nation to achieve a self-sufficient industrialized nation by the year 2020 in all aspects of life such as economic prosperity, social well-being and educational world class. The economy of Malaysia is growing and a newly industrialized market economy. Manufacturing has the large influence in the country's economy. High levels of foreign and private investment played a significant role as the economy diversified and modernized. Malaysia's strong domestic jobs growth is being driven by the continual expansion of multinational companies into the country as well as the government initiatives to nurture and up-skill local Malaysian talent.
Steady economic growth in Malaysia throughout 2011 has driven a consistent increase in the number of employment opportunities available for fresh graduates from higher learning educations. Business confidence remains positive with the volume of job opportunities in the market holding steady across all industries. With positive jobs growth predicted to continue this year, students are confidence in the employment market is high. Career development is a key motivating factor for fresh graduates in Malaysia during 2012. "Malaysia can achieve economic growth of between five and six per cent this year via systematic government planning, matured policies and effective implementation", said Prime Minister of Malaysia, Datuk Seri Najib Tun Razak.
1.1 BACKGROUND OF THE PROBLEM
Unemployment has become an increasingly important issue in most countries around the world. Normally, the unemployment rate in developed countries is higher than developing countries due to higher competition. Through observation by the Human Resourced Ministry of Malaysia, youngsters are facing more difficulties in getting jobs as compared to adults. In Malaysia, one of the effected sectors is the nursing field where more than 54 percent of the nursing graduated were unemployed three to four months after graduating. Even though, the stable economic growths in Malaysia as well as the increasing number of job opportunities available in the market give fresh graduates a brighter job path in the future, these benefits are not contributing towards the increasing number of unemployment among fresh graduates either from local or private higher learning institutions.
It was announced in The Star news on July 6, 2011 that the number of jobless graduates had increased from 65,500 to 71,600 although the overall unemployment rate had dropped from 3.4% to 3.1% during the first quarter of 2011. The measures about the unemployment rate of graduates were taken by the government and told by Deputy Human Resources Minister Datuk Maznah Mazlan. Table 1.0 showing the unemployment rate in Malaysia, 2011 can be seen in Appendix. According to a study conducted by the Federation of Malaysian Manufacturers (FMM), there are four main reasons that contribute to this phenomenon. Firstly, graduates are lack of working experience. Secondly, poor command of English. Thirdly, graduates lack of positive attributes. Lastly, there is a mismatch between the type of graduation degree and the job requirements.
1.2 PROBLEM STATEMENTS
This study on the importance of English language in job interview applied in three factors which are personal factor, communication factor as well as organizational factor. JobStreet.com has conducted an English Language Assessment (ELA) test whereby it had ranked Singaporeans first, Filipino second and Malaysians third. This has proven that Malaysian command of English is not up to standard. A survey by online recruitment agency Jobstreet.com in 2011 showed that 55% of employers cited unrealistic expectations of salaries while 48% of them said poor English was the main reason why Malaysian fresh graduates from both local and private institutions remain unemployed. In Malaysia, the social and cultural contexts are not cultivating English language as the daily language. The citizen of this nation preferably to communicate using their mother tongue language. In 2009, government has made decision to revert back to Bahasa Malaysia as the medium of instruction for Science and Mathematics in primary and secondary school, starting from 2012 onwards.
In term of personal factor, it is beneficial for an individual to master English language as a second language. It is believe that by learning to this language and eventually being able to communicate well in English, it can boost a person's confidence level. Individual economic development is closely linked with good command of English. If an individual learn English, that person is statistically much more likely to have a more prosperous life. In 2010,a study of immigrants in New York City by the Federal Reserve Bank of New York found a strong connection between low levels of English fluency and low median earnings. The ability to speak English can contribute to the raise of a person's earnings. A salaried professional with good English language skills can earn on average 30% more than someone with no English language skills
Meanwhile, in term of communication factor, English language is very important for a person to master especially in a working industry. A questionnaire survey conducted in 2007 by Abdul Wahab Bakar involving 234 human resource managers and 102 hiring managers from about 100 companies showed that the top ten soft skills sought by Malaysian employers are integrity, willingness to learn communication skills, initiative, achievement orientation, teamwork skills, interpersonal skills, flexibility, high self-esteem and critical thinking skills (Ranjit & Wahab, 2008, p. 61). They mentioned that the generic skills which are most sought-after by employers are interpersonal skills, oral and written communication, leadership skills, teamwork, problem-solving, creativity and computer literacy. Therefore, a person can build interpersonal skills while communicating in English language. This particular skill is important in order to build a good relationship with the people we are working with. Besides that, it is an advantage for a person to have the ability to write well in English because there will be daily involvement of writing documents and letters in working. Along the way, when a person is able to communicate well in English, the interaction between people will not be at stake.
Besides that, in term of organizational factor, English language plays a role in every organization. There is a wide range of business categories including banking, technology, the pharmaceutical industry and even vocational workers such as carpenters and electricians are seeing increased demand for English language skills. In Malaysia, the private sectors today are not interested in recruiting local graduates because they lack essential skills. There appears to be a disparity between what employers require and what skills graduates have. It is a worry situation as fresh graduates find themselves difficult in getting employed despite having a solid academic qualification. A survey revealed that 65% of employers have turned down job seekers due to poor command of English, which is the official business language for 91% of Malaysian companies. In a survey conducted by Ranjit (2005), 258 Malaysian private sector managers have identified certain soft skills which were lacking in Malaysian graduates such as planning, organizing, problem-solving, decision-making, leadership, creativity, critical thinking, conceptual and networking skills.
Many researchers have done researching about this topic, however, they did not stress upon the factor of poor English language that contribute to the failure in job interviews. This specific phenomena has aspired me to explore more about this issue. Understanding the importance of having good command of English language is an important key for the graduated from higher education institutions to ensure that they can perform in job interview and get employed.
1.3 RESEARCH OBJECTIVES
Main Objectives:
i. To investigate a range of variables that seems to contributes to English language as a factor of success in job interview among graduates in KLIUC.
Specific Objectives:
i. To examine the relationship between personal factor and the use of English language for a successful job interview among graduates in KLIUC.
ii. To examine the relationship between communication factor and the use of English language for a successful job interview among graduates in KLIUC.
iii. To examine the relationship between organizational factor and the use of English language for a successful job interview among graduates in KLIUC.
1.4 RESEARCH QUESTIONS
This study was design to address the following research questions:
a. Is there any relationship between personal background and the use of English language for a successful job interview among graduates in KLIUC?
b. Is there any relationship between communication factor and the use of English language for a successful job interview among graduates in KLIUC?
c. Is there any relationship between organizational factor and the use of English language for a successful job interview among graduates in KLIUC?
1.5 SIGNIFICANCE OF THE STUDY
It is hoped that this research will be beneficial for:
i. The researcher, that it will gain her an additional about the various factors that affect failure in job interview that result in unemployment scenario among fresh graduates from both local and private universities. She will also gain information specifically about the importance of English language in job interview among fresh graduates. By conducting this research, it will also help the researcher to understand what the employers' wants and needs in the business field.
ii. To other researchers, this research will help the others to add their knowledge about the importance of English language for successful job interview among fresh graduates. This research proposal have added to our knowledge about the importance of English language in job interview by emphasizing on three factors which are personal, communication and organizational factors. Besides that, this research, in hope, can help the other researchers to get some information in order to expand their ideas regarding this topic.
iii. To readers, this research will open up their minds regarding this topic and add on to their knowledge value with hope that it could help them in the future. Especially for fresh graduates from local and private universities, this research may give them a little bit knowledge about the factors of failure in job interview. Besides that, this research also can contributes to their understanding about the importance of English language especially in job interview and help them in attending and performing in job interviews after graduating.
iv. To higher learning institutions, this research can give some idea about the difficulties and barriers that faced by fresh graduates in order to get employed in the working industry. Besides that, these institutions may gain a bigger picture on the necessity for the institutions to provide facilities to prepare their final year students with working information. Based on that, these institutions may be able to make some plan to overcome this problem facing by majority of the students and may help the students with necessary preparation before entering the working industry. 1.6 DEFINITION OF TERM
There are few important key terms in this research based on the research topic. The importance of English language in job interview among fresh graduates, carry many terms with different meaning. According to Oxford Dictionaries, the definition for English as a type of language is, the principal language of Great Britain, the US, Ireland, Canada, Australia, New Zealand, and many other countries. There are some 400 million native speakers and it is the medium of communication for many millions more. It is the most widely used second language in the world. It belongs to the West Germanic group of Indo-European languages, though its vocabulary has been much influenced by Norman French and Latin.
Besides that, the term Job Interview is defined by the Cambridge Business English Dictionary as a meeting in which an employer asks questions to the person applying for the job to evaluate whether they would be the right person to do the particular job. In this study case, this definition is perfectly describes what is an employment interview. In another hand, the term of Success also need to be defined for better understanding in this research. Success is universal as it has different meanings for each of us. For a person it could be a general sense of happiness or accumulating wealth or even found a special lover or soul mate. However, success in term of job interview can be defined as a person has passed the job interview and is granted to fill in the position or job offered by the organization.
In addition, Personal Factor is another term that is required to explain. According to Wikipedia.com, Personal Factor is the elements that only related with a person itself as an individual. It is not related with other factors. Personal Factor is described in this research as the elements that can affect a person's personality and behavior. An example of personal factor is confidence level and appearance as well as self presentation.
Moreover, Communication Factor is defined as the elements in interactions between a person and a group of people that can affect a career. One needs exceptional communication skills to prosper in each and every aspect of one's life. Megha Natarajan said in an Ezine Article, that the higher in the echelon of corporate ladder you wish to climb, the better you need to have the ability to grasp what the client wants and how you can convey your opinions to them. The possible communication factor that may affect a person is the creative thinking, leadership skills and oral and written communication skills. John A. Piece quoted that "Communication is not only the essence of being human, but also a vital property of life".
Besides that, another factor is organizational factor that is the elements of requirements from a company or an organization towards the employees. These elements can be considered as the characteristics needed to have in every employee in order to give benefits to the organization in term of work performances. Every organization would want to hire a person with great skills especially English language skills. It is crucial because today's business world is communicating using English language. With the correct skills for the right job, a person can generate ideas and produce good work that can bring prosper towards the company.
1.7 SCOPE OF STUDY
The scope of study for this research is towards students. However, it is narrowed down to students who recently graduated, called as fresh graduates. As the topic for this research is about a particular problem faced by fresh graduated that lead to failure in job interviews. This research is focusing on fresh graduates as they are the majority group of people that failed in job interview due to poor English language skills. Fresh graduates as the target group of people for this research may come from both local and also private higher learning institutions. There is no restriction on the level of education of the fresh graduates for this research. However, this research is more likely to approach the fresh graduates of Diploma level. It is because they are the group of people who are looking for a job after have finishes studying. As for Master graduates, a large number of them are intellectual group of people with working experiences and have better English skills. As the result, the scope of study for this research focuses at Diploma fresh graduates in our college, Kuala Lumpur Infrastructure University College.
1.8 CONCLUSION
As for conclusion of Chapter I in this research proposal, it is believes that the importance of English language for a successful job interview cannot be deny. Based on previous survey conducted by other researcher, poor English language skills is the second main reason for a failure in job interview among fresh graduates from both local and private higher learning institutions. The business world today requires everyone to be able to communicate well in English, not just within work basis, but also within interpersonal relationships with co-workers. A majority of fresh graduates who are unable to communicate in English fail an employment interview due to the disability to express themselves and resulting in giving dissatisfied or unclear answers for the interview questions. Even though the fresh graduated have valid qualifications, but they fail to portray their qualities due to low confidence level in communicating in English language. Therefore, it is important for today's fresh graduates to learn English and communicate well in English in order to give themselves a wider opportunity to be successful in a job interview.
Related Topics