Henry VIII and his contribution to the English Reformation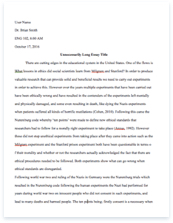 The whole doc is available only for registered users
A limited time offer! Get a custom sample essay written according to your requirements urgent 3h delivery guaranteed
Order Now
Henry VIII, the notorious King of England, had an exceptionally significant influence on English history. The importance of Henry's eminent reign is typically overshadowed by his six wives, but to discover its true essence one must breach the barriers yielded by the many fallacies concerning his overly publicized liaisons. Although to many he is remembered solely for his hedonistic life style, his malicious attitudes, and of course his six wives, Henry was well-educated and an adept ruler. He exuded confidence and supremacy throughout all of his actions. Henry fought many wars in Europe, callously increased the authority of royal government, and even aspired to become Holy Roman Emperor in order to extend his jurisdiction. Henry's greatest accomplishment was by far the commencement of the Protestant Reformation in England. He rejected the authority of the pope and the Roman Catholic Church and promoted religious reformers to power. He initiated a widespread hostility against the Catholic Church and consequently set in motion the adoption of new religious notions by countless people. To Catholics he was viewed as the devil incarnate, but to Protestants he was attributed as the founder of their faith.
Henry VIII, born during 1941 in Greenwich, was the second son of Henry VII and Elizabeth of York. Henry, a quite obstinate child, proved a competent student and even more dexterous athlete, hunter, and wrestler. His education was directed by the poet John Skelton. Henry was endowed with a cunning wit and perceptive mentality. In April of 1502 his life was altered eternally by the occurrence of a single, fatal event. His elder brother Arthur died, thus making him the new heir to the throne.
In 1509 Henry's father died, bequeathing him with a copious treasury and a crown securely upon his head. Once in power, he took a different approach to governing than that of his father's steadfast and stolid ruling techniques. His father's primary concerns had been to control the independence of nobility and to enrich the crown. In contrast, his son Henry VIII set out to expand England's power in Europe. In order to ease the immense discontent caused by his father's inflation of taxes and avoidance of expensive wars, Henry placed blame on royal ministers. Richard Empson and Edmund Dudley were the victims of this surreptitious and rather vindictive tactic. The decapitation of these men won widespread popularity for the reign. Beside this, the young sovereign possessed a beneficial attribute, the ability to arouse the zeal of his devoted people. Henry accepted his regality and exhibited it with superb ease.
During Henry's reign, he built developed a strong fleet of fighting ships. He directed a significant reorganization of government which helped to set the stage for England's progression into leading world power. This included the formation of a bureaucracy that took over many government duties from the royal family.
Henry married his brother's widow, Catherine of Aragon, and by doing so entered into a coalition with King Ferdinand of Spain. He and his allies were led a triumphant campaign against the French and also repelled the Scots war on England. He later took on another devious tactic by acting as a mediator between France and Spain, playing them against each other in the hopes of gaining power. Henry preferred to avoid governing in person and therefore left most matters in hands of others. Thomas Cardinal Wolsey, Henry's chief minister, virtually ruled England. He was the Cardinal Bishop of York and the Lord Chancellor of England. At times he practically had absolute control of affairs. It was Wolsey's urging in 1521 that led to the composition by Henry entitled Asertio Septem Sacramentorum. This pamphlet criticized Martin Luther and his teachings. For this he was presented with the title of "Defender of the Faith"
In mind of the great Henry VII, the most atrocious failure in his reign would be the incapability to produce a male heir. This underlying focus was involved throughout practically all of his actions and judgments. At some times it may have seemed a bit vague, but its presence in his mind was as unremitting as it was intoxicating. He needed a male heir in order to secure the Tudor succession and ensure the permanence of his kingdom. His current wife Catherine bore six children only one of which survived a daughter, who later reigned as Mary I. This would not suffice and Catherine had failed to fulfill Henry's ultimate aspiration and therefore was no use to him anymore. He then turned his attentions to a maid of honor at court, Anne Boleyn.
Church law forbids divorce, but it is considered ethical for the pope to annul a marriage. Despite his frequent justifications, the pope was still adamant in his beliefs and turned his request down. Wolsey could not secure the annulment from the pope that Henry had so resolutely demanded. His once potent power vanished in that instant since its basis was his ability to accomplish the king's objectives. This was just the beginning of his tenacious fixation that would be the dominant component in his everlasting impact on our history.
Henry was still in desperate need of a way out of his current marriage in order to peruse the new subject of his infatuation, Anne Boleyn. He argued that from biblical authority the union with his brother's widow was invalid. Despite his efforts, the fact that Catherine's nephew was the Holy Roman Emperor made his desires utterly impossible to reach. As result he sought out new methods for achieving his ultimate ambition.
The king remained indomitable and sustained his sense of supremacy during these vexing negotiations. He cleverly utilized Parliament to aid in the pressuring the pope and by doing this further flaunted his domination. In 1529, summoned the so called "reformation Parliament". With the claim that they were rectifying abuses, the Reformation Parliament voted to prohibit payments bishops to Rome and to end the independence of the English clergy. Bishops previous allegiance to the pope was no more and through these acts Henry was now capable of appointing bishops of his choice. He mad exercised this right and appointed Thomas Crammer, a friend of his mistress (Anne Boleyn), as archbishop of Canterbury.
In January of 1533 Henry repudiated the pope's claim of authority over England and furtively wed Anne Boleyn, during which she was pregnant. However in March of that same year, Parliament passed the Act of Restraint Appeals, which decreed that England was independent from all foreign authorities. England was no longer residing under the hegemony of the pope and Henry was now the foremost judicial authority. Thomas Crammer, the head of a church commission declared Henry's union with Catherine to be null and void. In June of 1533, they were officially married and Anne was crowned queen. This new development did not have the outcome Henry had hoped for. The king accepted small changes in Catholic religious beliefs and practices. The Bible was translated into English, priests were allowed to marry, and shrines of saints were destroyed. In 1533, Anne bore him a daughter who later reigned as Elizabeth I. His wife had again failed to satisfy his ultimate desires and like Catherine of Aragon, Anne was no longer of any use to him.
Henry's incessant persistence led to the passing of acts subsequent to the Act of Restraint Appeals. These additional acts signified the completion of the English church's break with the Roman Catholic Church. In 1534, the Act of Supremacy was passed recognizing the Church of England as an entirely separate institution and the king as the supreme head. Henry VIII's fortitude and tenacity was finally acknowledged and given its just reward. The ecclesiastical revolution had arisen and Henry VIII was the man who initiated it.
In 1536, Henry beheaded Anne Boleyn on charges of adultery, which were almost certainly fraudulent. Anne was soon replaced by Jane Seymour. Although Jane died during childbirth it was small price to pay for finally acquiring his long-awaited male heir, the future Edward VI. Henry's next three marriages occurred in a swift sequence. At the recommendation of Thomas Cromwell, one of the king's advisors, he married Anne of Cleves a German princess, but divorced her after a mere six months. In the mind Henry the execution of Cromwell was justified because of that appalling match. He then married Kathryn Howard and had her executed within a year on the charge of adultery. Lastly he settled down with Katherine Parr in 1543, the wife who survived him.
To some Henry VIII is remembered as the embodiment of the warrior king who restored England's honor, but to others he is remembered as an oppressor who reigned by the chopping block. Whether he was a tyrant, a warrior, a murderer, a composer, a poet, a lover, a glutton, or a defender of the faith, Henry has been a source of incessant fascination. He reestablished the power of the English crown (done mainly through his ministers Wolsey and Cromwell) and mended the damaged monarchy of the preceding century. Henry's separation from Rome was a crucial step in the evolution of English national identity. Although Henry VIII's presence here on earth has ceased, his legacy will live on for an eternity.
Related Topics