Gun Control Research Paper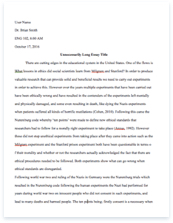 The whole doc is available only for registered users
A limited time offer! Get a custom sample essay written according to your requirements urgent 3h delivery guaranteed
Order Now
Gun control is a controversial issue for a long time around the world, particularly in U.S. because of a lots of mass shooting in school and public places. The second Amendment of the U.S. constitution is one of the shortest in all of the bill of right, it was written by the time period of American's birth and it is the spirit of self-defense that help the new citizens of U.S. win their own freedom from the British. But now as the gun shooting problem happening every day in America, this gun control problem has gradually become to a hot issue. Compare to other countries like Britain, Canada, Japan, China, the difference between U.S. and those countries is in these countries to get a firearm is a very difficult thing and they have very strict gun laws. Gun is very powerful weapon, it would cause serious hurt, even death, we can use gun to protect ourselves or to murder,It is powerful not only to the human but also to the society. I believe the issue is not how many guns are around us but who owns those guns and how the country enforce the gun laws.
Why so many people debate on gun control? Want to find the answer, we might want to look at some statistic. The United States has one of the highest rates of gun violence in the world, homicides by firearm up to 60% and our gun ownership rate is No.1 in the world1. From this data, there is no reason for gun control not become to a hot issue. Many pro-gun rights people are arguing about it is their rights to have a firearm, if this right have been take away, then the government is not far away to take away their other rights, they don't want to live in a country no longer have freedom. The con-gun rights people are saying that if the government put more gun control or even they can make gun become illegal there would be less deaths. Children will be safer in the school and the school won't be lockdown because of some crazy people with guns trying to shooting kids. Guns are really not the root of all the crime. Pro-gun control people claims that it is a good idea because they think the origin of the crime are guns.
We had to admit it is true somehow, too many mass shooting happened, the data from FBI uniform crime reports shows that more than half of total numbers of murder victims by weapon form 2008 to 2012 were caused by firearms, especially by guns1. This is one of the main reason why is there so many pro-gun control activist. They firmly believe that gun control would worked very well because it worked at other countries. But I have example contradict that opinion, one of example is Britain, in Britain, it seems impossible for citizens to get a firearm easily. So does it mean gun control successes? We need some statistic to prove this, according to the statistics of murder and homicide rates before and after gun bans, "After the ban, clearly homicide rates bounce around over time, but there is only one year where the homicide rate is lower than it was in 1996. The homicide rate only began falling when there was a large increase in the number of police officers during 2003 and 2004.
Despite the huge increase in the number of police, the murder rate still remained slightly higher than the immediate pre-ban rate2." This data definitely overthrows what the gun control activist expected, particularly the murder rate are even higher than before gun banned. In the table of the Harvard study report, the data clearly shows that Finland have highest ownership in the country listed, but there is only 0.87% of murder rate with guns3. This proved once again that guns are just used as a deadly tool to kill, it is not the cause that makes people murder. On the other hand, we can look at the viewpoints of pro-gun activists, they think they would feel more safer if they have gun when someone try to attacking them and they believe this is their right to have a firearm and the government can't take it away. It is real that have more gun would cause more crime?
We have some examples here, In a Harvard study, they did a research to find out if less firearm would reduce crime rate, they have evidence "that Denmark has roughly half the gun ownership rate of Norway, but a 50% higher murder rate, while Russia has only one-ninth Norway's gun ownership rate but a murder rate 2500% higher." According to pro-gun control activist's opinion, it should be high rate of crime base of high ownership of guns, but the real fact is that they really even have lower crime rate than those gun banned country. This evidence confirms once again that there is no causation between gun control and crime. gun control and crime rate is not much related. There always have wrong side and right side, but the goal are always same, that is, to make crime rate lower.
There are too many gun shooting, the availability of guns, and the lack of strict background checks are just a few factors that causes gun violence. The guns should be keep legal, but the government should enact more rigorous gun laws and enforce the laws, if making the gun illegal would cause the citizens defenseless and give rise to the rampant black market. We should have better crime control instead of have more gun control, also we should keep criminals, mental patient away from guns and it would help more if make the citizen have more responsibility and well- educated about guns. Our goal is taking away guns from the criminals, not take away the protection form abide-laws citizens.
Works cited
Expanded Homicide Data Table 8. Criminal Justice Information Services Division, 2012. Web. 13 Apr. 2015. . Kates, Don B., and Gary Mauser. "Would Banning Firearms Reduce Murder And Suicide?" Harvard.
Related Topics