"Gryphon" by Charles Baxter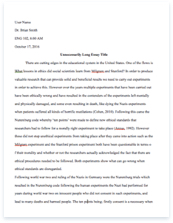 The whole doc is available only for registered users
A limited time offer! Get a custom sample essay written according to your requirements urgent 3h delivery guaranteed
Order Now
"Gryphon" is a short story by Charles Baxter that was published in 1985. The first person point of view Baxter chose allows us to understand the story better. It also allows Tommy to portray his personal feelings toward his substitute teacher, Miss Ferenczi. The diction Baxter uses for Miss Ferenczi is rather interesting. Sometimes, when she talks to the children, she uses words that most forth grade children wouldn't understand. Our understanding of why Baxter chose her complex and confusing diction is to expand the minds of the students. Miss Ferenczi changed Mr. Hibler's forth grade students.
Our first impression of her is that she is unusual when she walks in the classroom with her purple purse and checkerboard lunch box. She proceeds over to the blackboard where she picks up pieces of white and green chalk and draws a large oak tree on the left side of the blackboard. She tells the class that the room needs a tree in it. Thereafter she proceeds to tell the children a tale about her life. Tommy's mother acts as a foil character for Miss Ferenczi by exhibiting total opposite traits. We see Tommy's mother as the stereotypical, boring kind of housewife. On the other hand, we see Miss Ferenczi as a misleading, untruthful, and mistaken substitute teacher when in all actuality she is only trying to get the children to form their own opinions, but in a rather unusual way.
While reading the story, we interpret each character a different way. There are certain characteristics within each character that tell quite a bit about them. For example, some are static while others are dynamic and some are flat while others are round. Static characters are those that remain the same throughout the story. Dynamic characters are the opposite in that they change by events that occur in the story. Flat characters do not fit subject for analysis. These characters are usually minor. Round characters are characters that the audience gets to know well. Tommy is a fine example that fits some of these characteristics. Baxter portrays Tommy as being intrigued by Miss Ferenczi's "substitute facts" and is a dynamic and round character because of them. We see him as having a change for the worse in the story. He starts as a normal young boy learning the essentials in life such as reading, writing, and arithmetic. He then evolves into a very skeptical, curious young boy with his own opinions that soon get him in trouble.
Miss Ferenczi is a static character because she doesn't change during the story. She still keeps the same views and "substitute facts". We perceive her as a round character because of all of the background information Baxter has her share with us at the beginning of the story. In addition, most of the background information she shares seems to mesh well with her category of "substitute facts". Wayne Razmer is a dynamic, but flat character. Minor characters in the story include Tommy's mother and father, and Mr. Hibler, the student's real teacher. Also there includes Mr. Faegre who is the principal of the elementary school. Bobby Kryzanowicz, Donna DeShano, Edith Atwater, Kim Foor, Carol Peterson, Harold Knardahl, Kelly Munger, and Carl Whiteside are all classmates of Tommy. All of these characters are flat because they only say a few things in the story and are not subject to analysis.
The title of the story, "Gryphon", goes very well with Miss Ferenczi's character. At one point in the story she talks about a gryphon being a mythological creature that is a half eagle and half lion. She also stated that she has seen one before. It's interesting that she talks about this creature because it strongly relates to her character. About half of the things she discusses with the students are truthful while the other half are strictly lies. Foreshadowing occurs in the story with the allusion of Pinocchio. We understand that Pinocchio was notorious for lying. When Tommy describes Miss Ferenczi, he talks about the two prominent lines that descend from the sides of her mouth to her chin like Pinocchio has.
The climax of the story happens when Ferenczi tells the children their futures. She brought a tarot pack to class to read the children's Miss futures as they volunteer. When Carl volunteers, she tells him that he might go into the army someday and that he would have a good life. When it's Carol's turn, Miss Ferenczi tells her that she is going to have an early marriage and go on to have many children. When Wayne volunteers he ends up drawing the death card. When he asks Miss Ferenczi what the card means she simply tells him that he is going to die soon. We interpret this as being the climax of the story for a couple of reasons. For one, many of the past events in the story don't even compare to the seriousness of her actions at this specific point. Secondly, the story rapidly declines from that point on with the exception of the fight between Wayne and Tommy.
There are many conflicts within this story. Tommy and his classmates have a conflict within themselves about whether to trust Miss Ferenczi or not. They had to choose to believe her or to find out facts for themselves. There is no real resolution to this conflict. We only go under the assumption that each of the children have chosen for themselves. Conflict between Tommy and his mother begin as he came home from school each day after being in Miss Ferenczi's class. He tries to tell his mother about her, but she will not listen to him until he has completed his chores. This conflict also is never resolved. There is also a conflict between Wayne and Tommy. When Miss Ferenczi tells Wayne he is going to die soon, Wayne decides to tell on her to Mr. Faegre. This causes Miss Ferenczi to be terminated. When Tommy realizes what happens, he starts to call Wayne names, which eventually erupts into a fight between the two. After the fight, the story settles down to the way things were before Miss Ferenczi came to their school.
Miss Ferenczi changed Mr. Hibler's forth grade students. She clouded their mind with her "substitute facts" to where the students were unsure whether or not to believe the things she was telling them. She told them a story about a tree that eats meat, which is based on a fact. Also, she told them a story about creatures that are as thin as pancakes and exist on the bottom of the ocean floor. Scientists can't study them because when they are taken into the air they explode. Both of these stories sound like fallacies, when in reality one is true and the other could be true. This goes to show that in all actuality the students really didn't know what to think. Therefore, this forced the students to come up with their own opinions and go through an overall change.
Related Topics