"Flower Fed Buffalos" by Vachel Lindsay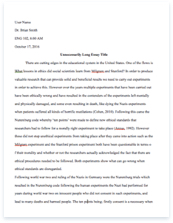 The whole doc is available only for registered users
Pages: 2
Word count: 461
Category: Poetry
A limited time offer! Get a custom sample essay written according to your requirements urgent 3h delivery guaranteed
Order Now
'The flower fed buffaloes' by Vachel Lindsay . He uses buffaloes to represent the time passed in the 19th century. The extinction of buffaloes has been linked to the decline in the population of the American tribes occurring during his time. This poem has been written during the 19th century. The time period during which ,many poets reacted against the modernization which resulted in the extinction of buffaloes and tribes. The theme in the poem is of change that is occurring in the society and making us aware. The starting lines of the poem the poet looks back and describes the freedom once the buffaloes had. The opening lines gives an imagery of how calm the buffaloes were by the term flower fed buffaloes. The poet has shown a good use of words to show us happiness of the buffaloes. The line 'perfumed grass, Is swept away by the wheat' states the change occurring. This also tells us that the nature is being destroyed as human are selfish. "In the spring that is still sweet '' the poet has written this poem to show the nature hasn't changed but we humans still want to bring a change.
"But the flower fed Buffaloes left us long ago of the springs, Left us long ago" there was a time when there used to be millions of buffaloes roaming around North America but because we humans wanted to modernize rail roads were created at Ilonois. The construction of rail roads hastened the depletion of buffaloes. Shooting the beast from the windows of the train by passengers had become hugely popular. This had led to depletion of the buffaloes from millions to hundreds. The words 'no more' have been repeated more than three times to make us aware that a good change has not occurred. Moreover, this repetition does not fit in with the rhythm and rhyme scheme established throughout the rest of the poem.
Following these lines the link created with the "Blackfeet" and "Pawnees," two American tribes whose population declined in the latter 19th century that also tells us the changes that were not required. The repetition of the words 'lying low' creates an sinister tone. This line also shows that if we don't stop this then other parts of the nature will have the same fate too. Vachel Lindsay uses effective language to express the effect that man has had on nature in The flower fed buffaloes, he also makes clear that this change is not a good one. In doing so, Lindsay reminds people of the disappearance of a number of elements of nature in the past and reminds the reader that there is an opportunity for this change to end, to make earth a better place.
Related Topics