Fandom and Content for Creative Event Construction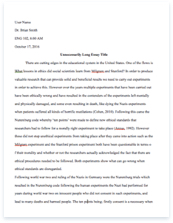 The whole doc is available only for registered users
Pages: 25
Word count: 6014
Category: Fiction
A limited time offer! Get a custom sample essay written according to your requirements urgent 3h delivery guaranteed
Order Now
Anime is a broad Japanese art form and style, which has encompassed a large number of media, from comics or manga, fan-made literature and art to the conduction of events. It is a rich and colorful industry with enormous following all over the world for its interesting plots and themes as well as the culture it offers. In this paper, gathered information enlightens the fact that the topic anime is a fun medium that fans are able to relate with. It is an entertainment. Moreover, some say that it is "a way to experience another reality" while others believe that it aids the imagination and serves as a companion.
Most anime fans in Metro Manila are students ranging in a moderate degree of fandom. They are fascinated in Japan generally, their food and music, being the industry's origin. Expressions of this love for the form evolve from simple fan-made expressions to a way of life (imitation of anime characters, principles). Interest in other anime sectors especially the manga or comics category is most evident as well. These anime enthusiasts have already turned to different applications. In this light, anime content has never been more expansive. These sectors usually prefer content targeted for the young male audience (shounen category) and which are suitable for some young children. They go for new series, produced within the year 2000s to the present and mainstream anime titles such as Naruto, Kimi No Todoke, Code Geass among others. From the findings therefore, the research team has attached primary and secondary data, an industry background, analysis and the topic's marketing mix that will cater a solution in support to the creation of a themed anime convention or event. Since anime still takes part as minority groups in the society, the team will base on the insights of this sector. The best and broadest idea and concept generated are utilized to concretize the executions.
CHAPTER 1
REVIEW OF RELATED LITERATURE
This chapter discusses the presentation of the gathered information and its interpretation. It will consist of tables, charts and other statistical applications that is helpful in defining data. It also involves the analysis of the presented information needed in the construction of the latter part of the research. PRIMARY DATA
Survey Findings. The table describes the qualities, affecting factors and interests of the respondents which solidify the aspect of study of anime and its events. The following enumerated question titles are classified into four (4) categories. I. Reasons for Anime Fandom
1. Degree of Anime Fandom
2. Top Characteristics of Anime
3. Cause of Anime Fandom
This classification tells about the causes and reasons for liking the anime industry and its operations, programs. In a scale of 1-7, 1 being the minimum degree and 7 being the maximum, most of the sector sums up an average or moderate degree of fandom, ranging from 4-5 in the scales. Only 3 respondents say that their degree of fandom is of maximal degree.
According to gathered data, it is suggested that interest in anime is primarily caused by its good, quality plots and themes followed by the technical artistry of the style as well as the physical or visual characteristics of the programs. Fans say that their liking for anime is because of the entertainment benefit, as well as the quality that allows the viewers to "escape from reality". Other reasons include life lessons, the expression or extension of the fan's personality, self and source of imagination, inspiration.
II. The Anime Fan and Anime Choices
4. Anime Category According to Target
5. Anime Category According to General Rating
6. Anime Era
7. Respondent Interest on Japan
8. Respondent Interest on Other Anime Connections
This group of data is information about the anime fan himself and his interest toward different anime connections or subcategories. It will further define the probable content and trends among enthusiasts of the medium. Basically, this classification of questions gives a general idea of the audience and their taste to be specified as a market.
Data collected from anime categories according to target and rating show the taste of the respondents for their choice of programs, which is ranging from the shounen (young male) and shoujo (young female) types to some content that are not suitable for young children. The anime era section, on the other hand, helps describe the type of anime preferred according to its published dates. With that being identified, the respondents' choices were mostly new series coming from the year 2000s to the present. Most of the sector has an interest to visit Japan, try its food and listen to its music as for respondent interest on the topic's country of origin. Noticeably, the sector also chooses manga, fan-made expressions and live action series as other subcultures they are interested in.
III. Preferred Content
9. Anime Genre, Titles
10. Choice of Protagonist & Antagonist Characters
11. Character Categories
Most viewed and loved anime series come from the Comedy genre, followed by Romance, Adventure, Action and Drama. Top titles include "Naruto", "Bleach", "Fairy Tail", "One Piece", "D. Gray Man", "Code Geass", "Hayate no Gotoku", "Gintama", "Ouran High School Host Club", "Clannad", "Kimi no Todoke" and "Watashi Ni XX Shinasai". Prominent characters are mostly protagonist men starting with Luffy of One Piece, Naruto of Naruto, Edward Elric of Full Metal Alchemist, Allen Walker of D. Gray Man, Goku of Dragon Ball Z, and Kenshin Himura of Rurouni Kenshin. On the other hand, the list for antagonists was also commonly made up of male characters from prominent and mainstream anime shows like Itachi Uchiha and Sasuke Uchiha of Naruto, Raito Yagami of Death Note (a title coming from the psychological genre), and Atobe Keigo of the Prince of Tennis. This input is supported by the fact that chosen top character categories include "Wise Beyond Their Years" and the "Straight Man-Wise Guy" tandem which are male entities in programs. Top character types also include tsundere and otaku entities.
IV. Influence and Effects
12. Other Expressions of Anime Fandom
13. Anime Convention Attendance
14. Purpose in Attending Anime Conventions
15. Anime Convention Participation
Exposure to anime leads to different effects. As it has become multidimensional, enthusiasts also give time to other anime subcategories such as creating fan-made art most especially. The student respondents also took time to read manga, create and read fan fiction, literature and blogging, purchase and collect anime merchandise, cosplay and Japanese fashion and Japanese anime music. Other expressions of anime fandom also include the adaptation or imitation of a "way of life" inspired by the shows, attendance in anime events, and collection of toys and games. As an expression of anime fandom, attendance in anime convention is not popular among 37 respondents out of 100. The primary purpose of attending these events is for fun and experience, as well as an expression of love and a venue for socialization. In-demand convention activities and areas are cosplaying, food and leisure area, fan comics or doujinshi, gaming and Japanese-inspired booths.
Interview Findings. To further the information about anime and conventions, formal interviews were conducted with anime fans and event marshals and overseers. The team came up with two formats of questions devised for both respondent categories. Fans responded that anime has a significant role in their lives. It was a source of inspiration and enjoyment. Risa Matsunaga, a high school student at Cainta, Rizal said "Kasi po parang 'pag 'di ako nakakanuod ng anime or nakakabasa ng manga parang ang lame ng buhay." While Violeta Bilbao, age 20, of UP Diliman say "Maybe it's because I can see a mix of reality and fantasy in it. It's actually a good escape from the harshness of real life, even though ironically this harshness is also portrayed [or even exaggerated] in anime. And I can think of things in anime that you can't do in reality. And I also see anime as something with a different reality from the reality I am facing." These enthusiasts have started out with their fandom at an early age, during their elementary or high school exposures to anime.
Their liking for anime allows them to dedicate their time, passion and finances. Truly, anime has been a way of life. On the other hand, anime events are defined by the convention marshalls with terms "fun, affordable, entertaining, active, exciting". Attendance is commonly made up of "… toy collectors, anime fanatics (otaku), comic collector, manga collector, cosplayers, photographers (cosplay or figurines), and many more… Anyone can go, even kids go to conventions." In terms of help insights and tips, there are certain considerations such as event location and pricing. "It's commonly around SM megamall, SMX or North EDSA's Skydome. It's pretty important to have a bigger venue since a lot of enthusiasts gather. For me, SMX is pretty much the best I've been to. (And) It's not that pricey at all. What's pricey is once you enter the con there are temptations such as the stalls. In my opinion, I usually buy DVDs and contact lenses. Sometimes I visit the cafe." – Katherine Lantin, college student, University of Santo Tomas.
As a anime convention attendee herself, she provides insightful suggestions from additional number of chairs and the like. She said, "It's pretty important to have a big space for the stalls. And the more booths, the better, as well as a lot of interesting activities for the people. I would love to have a convention where it is well organized and designed since the most of the events I've been has not much stage design at all… and please. Provide some chairs for the people. It's pretty tiring as they walk around the booths." Ralph Medina, an event marshall at Anime Alliance tells his experience on how things are managed in conventions. He stated that the status or popularity of the convention is a consideration among event attendees. In order to have a "stand out" occasion, it should offer its market famous personalities, foreign ones and trendy content. Various activities and booths are as follows: "Shops that sell Figurines, Cosplay Items, Collectables, Comics, Manga, etc, (video gaming booths and displays, toy/figurine exhibits, and many more.) Common programs in all conventions are cosplaying competitions, Art competitions, gaming competitions, etc." SECONDARY DATA
Anime is a broad Japanese art form and field which has already transcended into a number of industries and subcultures. Poitras (2001) points out that anime is entertaining and at the same time, it introduces Japanese culture to its enthusiasts like no other. It gave birth to Japanese and non-Japanese groups sharing series plots and VCRs that led to worldwide access and fandom. Aside from watching anime, there are also several types of other media or "connections" fans are talking about. Manga, either original, fan-made, or pseudo, as well as live-action programs and movies, and fan-made items from art to literature gained popularity, especially when the Internet was made available (Hellekson & Busse, 2006).
Again, anime is an animation style that originated in Japan. Created in color, styles and techniques of anime are inimitable and vary from artist to artist. With stylized backdrops, anime ranges from a cartoon childish style to a more realistic approach that delves into adult related themes. Characters, though individualistic, are largely stereotypical in their character traits and function. While there are distinct differences of certain attributes, a viewer can find common characteristics that define anime from other animation (Levesque, 2012).
Mostly anime characters are shown with many moods, emotions and expressions. Basic facial positions include front and side view. Minimal details of facial features and clothing such as a nose or a plain dress are all well-known aspects of anime. In coloring techniques anime artists usually use "cel shading". This style of shading creates a division between highlights and shadows. Certain thematic elements are frequently viewed in Anime such as death (as seen in the Death Note series), defiance, coming-of-age issues, violence and war and its effects (as seen in the Gundam series), gender identity, and attraction and love (Levesque, 2012).
Anime is the first reason why anime conventions have sprung. It consists of different genres including action, adventure, drama, comedy, slice-of-life, historical, science fiction, space, mystery, horror and adaptation. Popular series usually fall under the action and adventure category, which include a number of sub-categories namely, martial-arts action, samurai-vs.-ninja, sword-and-sorcery adventures in other worlds, or battles between giant robots. The industry truly lives to its name as it includes a number of secondary "flavors" or sub-types – descriptions which are also used by fans to give other people an additional idea of the general tilt of the show (Yegulalp, n.d). These "flavors" or sub-types consist of ecchi, harem, hentai, josei, mecha, magical girl, magical girlfriend, OVA/VOA, shoujo, shounen, seinen, yaoi/"boy's love" and yuri. With so many sub-types which a single anime title fall into, in some scenarios, it does not literally depict the "real flavor" of the show. Nonetheless, a great show is a great show no matter what "genre" it's in, and is all the more worthy of being sought out and put into your library (Yegulalp, n.d). Usually famous and recent anime genres such as action-filled series and anime titles are featured in anime conventions. Notably, an anime event is the external expression of one's anime fandom.
It is usually an entire set of anime-inspired activities originally organized by fan clubs all over the globe for social purposes (Poitras, 2001). It involves conventions and even online communities. But most frequently, a convention is the very venue where supporters are able to meet and avail a wider array of endeavors that reflects Japanese culture. As interest is catalyzed in these kinds of events, different subcultures and sectors have also developed. Taking a deeper look at the topic, an anime con is the gathering of all anime fans, which is set in hotels or convention centers. These conventions are formatted to be attended by hundreds or thousand people or more depending on some complications like the venue that the convention is located. Anime con also have two basic classes: it may be a fan-organized which is a smaller even and the fans are the one who is responsible in organizing the event but more oriented to their interests; or industry organized which is a larger event and is organized by anime companies. (Yegulalp, S.) In anime conventions, there are different activities that can be seen and can be done. There are also conventions that offer a workshop for the beginners and new to anime culture. (Varney, 2012) Since it is said to be an "anime con" they have the screening of anime in separate rooms.
They also have shopping where you can buy anime-goods, panels where they have the discussion about a specific subject, cosplay or costume play where the fans are dressed like their favorite anime character, role-playing and videogames where the attendees can relish classic video games, lounge and social areas this is where you can just relax and sing with their karaoke, and arts and crafts where it is said to be an "artist alley" (Yegulalp, S.) During anime conventions, you can also find doujinshi or fan fiction, contest, activities. A dojinshi is an industry of fan-made comics "among friends", or amateur work. It is an anime connection close to the manga industry. It started out small but several conventions had already adapted the phenomenon, namely Japan's Comic Market, giving dojins (writers) an opportunity to sell and share their craft to convention audience. (Poitras, 2001). On the other hand, cosplay stands for costume play, disguising yourself into your favorite anime or manga character. (Squidoo, n.d)
Cosplaying is usually an essential in convention attendance. Cosplayers can be of any age and culture, be of any degree of obsession, but notably, they largely take part in any anime event around the world for their participation in activities (Lunning, 2006). Specifically, costume role-play or is famous for "cosplay" is a kind of performance art and fashion trend which is originated and known from Japan. (Supercosplay, 2010) Usually, people who are fond of cosplaying are called "otaku", translated as "geek", but refer to fans of Japanese culture like anime, manga (Japanese comics), videogames and/or music. (Caruncho, 2010) One way of showing appreciation to an anime is through cosplaying. Cosplaying is dressing up and imitating their favorite fictional character: from the looks, gestures and famous phrases. It is considered as an art because of the creative costumes and artsy ideas as portraying a character. (Isidro, 2012)
Cosplay has reached other countries like China, Italy, France, Mexico, North America and even the Philippines. Japanese culture has gone a big hit here in the Philippines and spreads its glory through showing anime to the local channels. As of today, Philippines' anime world has become larger. When anime and Japanese culture reached our country, a goddess appeared and she is known as the Cosplay Queen of today's generation, Alodia Gosiengfiao; a 24 year old female who breathes and lives cosplay. Alodia started cosplaying at the age of 15 and won countless competition. She became a huge idol not just locally, but globally. (Caruncho, 2010)
Cosplaying is where you show your passion and it practices your self-confidence. However, it is not for the other people to see how skilled or crazy you are, but it's more of discovering about yourself in a creative way. Jehan Peñalosa, a cosplayer, once said, "Cosplaying is a break from usual life. In a cosplay convention, it's a different world. Everyone is in the same hobby as you do." (Isidro, 2012) Maid cafés are also present in some anime conventions, servers are dressed in a European-esque Victorian-inspired maids and butlers. They serve sweets such as cupcakes, tea and coffee. (Wieland, 2012) Patrons can choose who will serve him, and be treated as a VIP. Host clubs, on the other hand are quite similar. Women choose a guy to accompany or spend time with her. Hosts are usually young adults, good looking and have a wide range of talents to share with their clients. (Valenti, 2009) Anime cons have grown so much that nowadays from generation to generation; they have now given the chance new and many artists to be more creative by their own selves. The artist had now a chance to launch their own works and sell it and by this they'll gain more exposures. (Ohanesian, 2009) CHAPTER 2
INDUSTRY BACKGROUND
Anime Broadcast History and Reception in the Philippines
A website forum discussed, "Is the Anime Culture in the Philippines Mature Enough?" The question is quite broad but a lot of anime fans gave different opinions and point-of-view. One of their point is how anime being broadcast in the Philippines. Around 1990s, it is at that time that anime became a fad in the Philippines along with other Asian dramas. Internet, streams and cable TV are not present that time, so a lot of anime series are broadcasted on the local channels or Free TV, which makes it available for everyone. But since fads and trends are changing, Korean dramas are much more being the interest of young Filipino viewers. On the other hand, The Movie and Television Review and Classification Board or the MTRCB also authorizes allowed broadcast on local channels and cable TV, making anime shows limited due to some of its strong content. In contrast, the Philippines is said to have this mindset that anime is for the young audience only. However, many anime fans said that the country is not fully ready for anime. It might contain violent, disturibing, mature content that isn't suitable for the children and with the Filipino upbringing. Retrieved from http://www.herotvforums.com/viewtopic.php?f=14&t=5360&start=15 Anime Scene in Major Channels in the Philippines
A website forum discussed about how and what local channels such as ABS-CBN, GMA, ABC-5 and IBC-13 air anime series in the Philippines. ABS-CBN and GMA is the two biggest, local channels in the Philippines and so is their ego. In around 1990s, anime started in the Philippines through local TV channels. There are several anime series to be on the spot for Most Watched Anime in the Philippines. Early animes such as Cedie and Princess Sarah is aired first by ABS-CBN. Since anime was still in a growing state around that time, ABS-CBN released ace after ace series like Beyblade which really became a fad. Other known animes are Inuyasha, Fruits Basket, Ragnarok: The Animation and Rurouni Kenshin which were all broadcasted by ABS-CBN.
They are also the first one to introduce Sansei (Live Mecha) like Bioman and Shaider. GMA, on the other hand, aired the most watched Anime such as Lupin Sansei, Fushigi Yugi, Yu Yu Hakusho, Slumdunk, Dragon Ball and Dragon Ball Z. But GMA didn't stop there. After ABS-CBN broadcasted the first season of Naruto, GMA went drastic and released One-Piece and Rune Soldier. Small broadcasting networks also releases anime since it needs to compete with the two large, local channels. ABC-5 had the "best anime"aired on local channels like Sailor Moon, Ninja Boy Rintaro, Cyborg Kuro-chan and Fancy Lala. While IBC-13 first bought Yu Yu Hakusho and Cyborg Kuro-chan. However, they also released some series such as Crayon Shin-chan and Mazinger-Z. Retrieved from
http://www.animenewsnetwork.com/bbs/phpBB2/viewtopic.php?t=10709 PEST ANALYSIS
The PEST is an analysis of the external macro environment in which a certain subject operates. PEST stands for political, economic, social and technological factors. Political Factors
Anime has grown largely in the country where it can be still watched in local channels. Although during the 1970s, broadcasts of anime were banned by the former President Ferdinand Marcos. The main reason falls back with the reason the government was afraid of influencing the young audience with violence. Back then were the glory years of anime: Voltes V, Daimos, and Mazinger Z. After a decade, western cartoons arrived here that has similarity with the Japanese Animation such as Thundercats, Transformers and G.I. Joe. In the early 1990s, when freedom was already achieved by the People Power, anime came back with shows like Astroboy, Candy Candy and the comeback of Voltes V and Daimos. And as of today, the government started to let the rampant broadcasting of animes in the Philippines. Though there are some restrictions like showing intensive violence on local channels which is currently the duty of Movie and Television Review and Classification Board or known as MTRCB. Social Factors
Anime and Japanese culture has been a great influence to the Filipino audience. Anime is just an entertainment that can be seen on local channels but as the young Filipinos deepen their relation to anime culture, it began to influence them as they learn different Japanese words, sentences and practices of Japanese culture for fun. Filipinos consider anime as the new ideal world, where imaginations are lifted, allowing them to be different. As the anime industry improves in the Philippines, young Filipinos started to have social gatherings like conventions for them to meet other anime fans, socialize about interests and learn different cultures. Retrieved from http://z7.invisionfree.com/Filcosplay/ar/t1104.htm Economic Factors
Broadcasting anime in the Philippines began around 1977-1978 which has really affected the country's economy. Voltes V is one of the big animes that has been aired to the local channels and influenced the Filipino audience. It also began the subbing of anime series since it was originally in Japanese language, which makes it more "nationalized". To put it simply, anime has influenced the Philippines at such extent that exporting and/or importing goods from Japan was begun. And as of today, Japan is planning to put more businesses in the Philippines. The government is currently eyeing for 11 trillion yen by the year 2020, and double the influence of Japanese culture in the Philippines. Aside from the anime industry, Japanese fashion and food also catches the attention of most Filipinos. Retrieved from http://www.abs-cbnnews.com/business/05/30/12/japan-bets-overseas-japantowns-boost-economy; http://dadadocot.kulturavolunteers.org/index.php?option=com_content&view=article&id=52%3Aculturadiplomacy&Itemid=1 Technological Factors
Animation has improved a lot up to this day. It started from pencils, watercolors, inked pens until it came to the development of Computer-Generated-Images or CGI. In the anime industry, animation may also require having the most updated technology. Malaysia now manages to produce 2D and 3D animations like "Anak-Anak Sidek" or "The Son of Sidek", "Kampung Boy" and "Upin and Ipin". Meanwhile in the Philippines, animation is not yet fully supported by the government and other related institutions such as art communities and the like. However, the country has high potential to produce animation to unveil the youth's hidden talents which might also help the economy in some terms. Retrieved from http://www.myforesight.my/index.php/media/85-Can-Anime-Createan-Impact-to-Our-Country SWOT Analysis
A SWOT analysis is a method used to assess the strengths, weaknesses/limitations, opportunities, and threats involved in a project or in a business venture. It involves specifying the objective of the business venture or project and identifying the factors that are favorable and
unfavorable to achieve the objective.
SWOT Diagram
Anime Event|
StrengthsAn anime event showcases the best and most loved characteristics of the industry in one package.Anime conventions are fun. It is a venue for socialization, self-expression, learned experience and entertainment available for everyone at very low prices.It caters to a universal fan base and community for anime lovers and it extends from the simple watching of anime, to different subcultures and activities such as manga, fan made literature/art, cosplay, Japanese music and the like. It offers specialty programs exclusive to the industry (series, characters, personalities) and event.Authorities give less attention to the details of the event, therefore it is easier to uphold and organize. Weaknesses
Audience is limited to specialized groups as anime fans are deemed a minority in specific societies. Not all anime fans attend conventions as well (fans of minimal degree)Resource, time and space limit the activities and programs available for participation.Since anime content is subjected to copyright laws, event is limited to available content.| OpportunitiesEvent can grow and include more platforms for entertainment and activity. It may expand content and enrich culture for target groups or sectors.Merchandising of anime-related products and services is profitable during an event and it builds exposure for certain individuals catering to the wants of the market.Non-anime fans may attend or pass by the event for its promise of fun and interesting quality.| ThreatsAnime may be unattractive to potential markets for the decreasing support for anime production from governing bodies and firms lead to a lesser number of published series and "uninspired" quality. Fans, especially new ones may be easily discouraged if content is not interesting.Copyright issues on fansubbing and other copyrighted content endangers the availability of certain featured activities.|
CHAPTER 3
MARKETING MIX
Product
The FUNimé Fest is an anime convention built to cater fun, entertainment and love for Japanese anime amongst Filipino fans. It is a celebration of Japanese culture itself and the anime industry through displays of exciting, new and well-loved series and characters, ranging from shounen to shoujo and prominent genres (comedy, romance, adventure, action and drama). Aside from fun, the FUNime Fest is basically an expression of oneself and an escape from reality. Expect fan made literature and art as the event also offers cosplay, manga & doujinshi stalls, gaming, authentic Japanese booths (like maid cafes, karaoke), band performances, food and leisure areas, stores, competitions, forums and a whole lot more of engaging activities. The event also invites well-known personalities in the anime industry. Place
An anime convention such as the FUNime Fest which encompasses a large number of audiences and a variety of programs is held annually at the SM Mall of Asia's SMX Convention Center. The event center consists of a main stage stage, stalls, displays and areas dedicated to each event feature or activity. Price
The FUNime Fest is sponsored in order to support the event's facilities and activities, although the event can still charge entrance fees at a reasonable price of PhP 100 – PhP 150.
Promotion
The anime convention promotes through advertising and word of mouth. Executions can be done in print, screen-based and online media like social networking sites such as Facebook as to where the market is exposed most of the time. Word of mouth is also effective for promotions since anime enthusiasts build communities and groups. Market Profile
The primary market of the FUNime Fest is energetic, active and fun female anime, cosplay or manga fans of at least moderate degrees of fandom, belonging to classes B & C. Their ages range from 18 to19 years, studying at the college level. They are living and/or studying in Metro Manila having emotional attachment with anime. They are interested in the quality of plots and themes, and manga, fan-made literature and art as well as shounen types, male and prominent protagonist characters, tsundere, wise beyond their years, the straight man – wise guy tandem and otaku character types. They prefer new series to comedy, romance, adventure, action and drama genres. The secondary market of the FUNime Fest is male anime fans with a minimal degree of fandom. Their ages range between 16 – 21 years, studying at the secondary or college levels. They are living and/or studying outside but nearby Metro Manila having slight emotional attachment with anime. They are interested in the artistry, the physical and visual characteristics of anime, and live action series as well as shoujo types, male and prominent antagonist characters, moe, aloof ally, Genki girl and adult child character types. They like old series to fantasy, slice of life, school, art & music and supernatural genres.
CHAPTER 4
CAMPAIGN PROPOSAL
Marketing Objectives and Strategies
The brand's primary marketing objective is to establish a position and image as a premier anime event in the country, as well as a venue for fun and fandom. Taking on this goal, the event aims to gain an initial 10% market share in the anime conventions category as well as reach potential markets through marketing materials such as promotions. With these goals, marketing strategies are developed and are as follows: (1) To undertake print ad campaign in anime-manga publications and industry-related publications such as K-Zone (2) To use promotional materials in print and online platforms (3) To merchandise specialty goods, souvenirs (4) To partner with the online application of anime avatar generators such as FaceYourManga.com Advertising Objectives and Strategies
The campaign intends to inform target market classes B & C, both male and female residents and/or students of Metro Manila, ages 16 to 21 years old, with at least a minimal to average degree of anime fandom, about the fun, Japanese anime-manga festival in the country, the FUNime Fest. The advertising also directs to create an authentic Japanese feel towards the event. Specific strategies and programs have been created in an effort to answer the campaign needs. The following are the strategies implemented: (1) To use non-traditional and interactive advertising materials located in proximity to the class B & C spots such as malls, the University Belt and transit stations. (2) To use online and other social media platforms such as Facebook and Twitter (3) To use inclusions in print such as anime-manga/related publications. Creative Objectives and Strategies
The ad campaign's creative objective is to generate curiosity and interest towards the event and to highlight the aspiration or perception of anime fans towards the medium as an escape from reality. The ads should also be able to depict a Japanese feel to represent event theme. In order to apply these objectives, creative strategies include: (1) To use iconic Japanese elements and color theme (2) To present models as anime fans in advertisements (3) To apply illustrated iconic anime costumes on models Rationale
Based on research, anime fans' liking or love towards anime is because of a perception that it is a means to escape reality. Such affinity inspired the campaign to apply models as anime fans to represent the experience. The big idea is transformation, from real to anime, backed up by the Japanese feel to imply the authenticity in the campaign's programs and advertisements. The campaign then follows the tagline (which was also utilized as headline in selected ads) "Be Animed Today".
Corporate Identity
FUNime Fest is a fun and festive anime convention which is a venue for fandom and socialization. Its theme is a Japanese "matsuri" or festival, showcasing anime and related applications such as manga, cosplay, Japanese pop & rock, gaming, culture in one package. The logo of the FUNime Fest is comprised by oriental-themed typefaces and a red circle to depict Japanese culture. It denotes the Japanese cultural feature of the convention. CHAPTER 5
CONCLUSION & SUMMARY
Anime has not only marked the rest of the world for its entertainment and unique plots, but it has impacted the Philippines in certain ways. These fans either find the value of the industry in different degrees and perceptions, but they agree that is a fun medium, a fun world. On the other hand, there are a lot of insights gathered from this topic. Truly, each anime fan has his preference and only a few titles, series like Naruto have stood out. Nonetheless, with the gathered data, these insights have been specified for the good of the campaign. In conclusion, the FUNime Fest takes on programs to reach its target and to achieve marketing success. Through promotions under marketing such as advertising, promotional materials, merchandising and partnership with applications, an image is created for the brand. These materials are executed in proximity to its target market, from print, interactive and ambient advertisements. Starting with an interactive teaser and other online, social media and partnered applications, interest is gained for the event. It is then followed by introductory and sustaining print ads which further inform the target of its benefits. By the end of the campaign, it is ideal to attain each of the objectives provided for this brand. FUNime Fest is has an established position as a fun and festive anime convention for all enthusiasts.
REFERENCES
123HelpMe.com, (2012). Environmentalism in Anime and Manga. Retrieved from http://www.123helpme.com/view.asp?id=29073
Caruncho, E. (2010, July 17). Cosplay Queen. Philippine Daily Inquirer. Retrieved from http://showbizandstyle.inquirer.net/sim/sim/view/20100717-281638/Cosplay-Queen
Chatfield, A., (2007). Otaku Nation: Anime's effect on American pop culture. Retrieved from http://www.helium.com/items/133210-otaku-nation-animes-effect-on-american-pop-culture Ellis, (n.d) G. A Parent's Guide to Anime Conventions. Retrieved from http://www.animecons.com/articles/article.shtml/1074/A_Parents_Guide_to_Anime_Conventions
Hellekson, K., Busse, K. (2006). Fan Fiction and Fan Communities in the Age of the Internet: New Essays. North Carolina: McFarland & Publishers, Inc.
Isidro, G. (2012, January 27). Why they 'Cosplay'. Philippine Daily Inquirer. Retrieved from http://lifestyle.inquirer.net/32381/why-they-%E2%80%98cosplay%E2%80%99 Kime C., (n.d.). The Real Politics of Anime. Retrieved from http://www.ex.org/5.2/13-column_pov1.html) Lamerichs, N. (n.d) Stranger than fiction: Fan identity in cosplay. Transformative Works and Cultures, vol. 7. Retrieved from http://journal.transformativeworks.org/index.php/twc/article/view/246-/230 Levesque, D. (2012) Common characteristics of anime. Retrieved from http://www.ehow.com/list_5972721_common-characteristics-anime.html
Lunning, F. (2006). Mechademia 1: Emerging Worlds of Anime And Manga. Minneapolis, MN: University of Minnesota Press. McIsaac, M. (2010, April 6) Con Season Begins: Comic Book vs. Anime Convention. Retrieved from http://ifanboy.com/articles/con-season-begins-comic-book-vs-anime-conventions/ Ohanesian, L. (2009, January 4) Otaku Art Stars:Anime Conventions areBreeding a New Generation of Artist. Retrieved from http://blogs.laweekly.com/arts/2009/01/otaku_art_stars_anime_conventi.php Phillips, (2003). Legality of Fansubs. Retrieved from http://www.animenewsnetwork.com/feature/2003-06-08/3
Poitras, G. (2001). Anime Essentials: Every Thing a Fan Needs to Know. Berkeley, CA: Stone Bridge Press.
Supercosplay. (2012, March 23). Cosplay is becoming more and more popular and fashionable now. Retrieved from http://supercosplay.org/cosplay-is-becoming-more-and-more-popular-and-fashionable-now.htm
Squidoo. (n.d). Anime Conventions, Expositions and Festivals.Retrieved from http://www.squidoo.com/anime-conventions Varney, B. (2012, April 8) MTAC Anime convention day one recap: panels, workshops, music and more. Retrieved from http://www.examiner.com/article/mtac-anime-convention-day-one-recap-panels-workshops-music-and-more
Velenti, J. (2009). Anime USA Staff – Maid Cafe / Host Club Interview.Retrieved from http://www.g33kwatch.com/geek-culture/interviews/anime-usa-staff-maid-cafe-host-club-interview/ Web-Japan.org, (2005). Geek Spending Power. Retrieved from http://web-japan.org/trends/business/bus050830.html Web-Japan.org, (1999). HOMEMADE ANIME:
Digital Technologies Revolutionize Animation Industry. Retrieved from http://web-japan.org/trends98/honbun/ntj990316.html
Wieland, R. (2012). Cosplay and "maid cafés": A field guide to the 2012 Anime Milwaukee convention. Retrieved from http://www.avclub.com/milwaukee/articles/cosplay-and-maid-cafes-a-field-guide-to-the-2012-a,69266/ Yegulalp, S. (n.d). How To Know What Kinds of Shows Are Worth Watching, Buyer's Guide to Anime Genres and Themes. Retrieved from http://anime.about.com/od/animeprimer/a/animegenres.htm Yegulalp, S. (2010) What's an Anime Convention?. Retrieved from http://anime.about.com/od/animebasicsfaqs/f/anime-convention-faq.htm
Related Topics