Examining the use of satire in Jane Austin's classic, Pride and Prejudice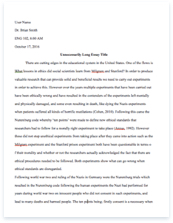 The whole doc is available only for registered users
A limited time offer! Get a custom sample essay written according to your requirements urgent 3h delivery guaranteed
Order Now
Although Jane Austen's Pride and Prejudice is a relatively straightforward and philosophically uncomplicated novel, Austen still endeavors to portray the deep and inescapable influence of bad manners regardless of class. In order to fulfill this purpose, Austen needed to create characters and situations that were humorous, yet easy to identify with and this was accomplished by the use of satire. Satire is used in the novel Pride and Prejudice and is particularly manifest in the characters Lady Catherine, Mrs. Bennet, and Mr.Collins in order to impart the reader with a genuine understanding of the consequences that ignorance, piety, pride, and prejudice produce in any class. The resulting effect of this device is laugh out loud humor and a marked disdain by the reader for these and any characters who possess a significant amount of the said unwanted qualities.
Beginning at the top of the social ladder, Austen uses satire through Lady Catherine to establish that no societal group is free from gross imperfection. Furthermore, exaggeration of Lady Catherine's denigrating personality reveals that the upper class contains some of the most offensive people out of all society. An example of this satire occurs when Lady Catherine calls on Elizabeth in order to ensure that there is no possibility of a union between Darcy and Elizabeth. In this scene, Austen uses Lady Catherine's exceedingly scurrilous and ludicrous treatment of Lizzy satirically in order to show that this type of patronization, irrespective of the period and despite being crude, is representative of a blemish that permeates throughout high society. The entire persona surrounding Lady Catherine is larger than life, but it is through this satire that the reader fully grasps the implications and feels the contempt for Lady Catherine's pride and condescension.
In contrast to Lady Catherine, Mrs. Bennet is a common member of society. Her intemperate personality and blatant ignorance however, are universal flaws that despite being extremely funny, leave the reader with a deep seated scorn for her inherent problems. Additionally, though people like Mrs. Bennet certainly do exist, she is satirically exaggerated in the novel to illustrate how ignorance and prejudice never work in favor of ones cause, and in addition cause grief to those around them. Lizzy and Jane on the other hand have escaped their mothers ignorance and show the reader with the help of exaggeration that their mothers rashness has taught them how not to conduct themselves. The result of this realization is that Jane and Lizzy are in control of themselves and end up living happily ever after. Thus, though Mrs. Bennet's tyrannical fits and emotional episodes are very amusing, they serve a higher purpose of revealing the ugly nature of these flaws in any situation.
Finally, Austen uses satire through Mr. Collins to show that false piety and lack of decorum are not desirable traits and only cause one to be scorned by his/her peers. After reading a few scenes containing Mr. Collins, one cannot help but recognize the secretly didactic yet aggressively contrite manner he embodies and as such despise him for it. For example, when he is being entertained by the Bennets and later the Lucas' he ostentatiously and superciliously shares all the details of his notable establishment while simultaneously groveling at the feet of his hosts. These actions are not contingent on his social rank however, because they reveal that even people generally held in high regard such as anyone in Mr. Collins' situation would be still endeavor to advance their image in the eyes of others. Unfortunately for Mr. Collins, this was not done very tactfully, for anyone with a decent amount of intuition such as Lizzy and Mr. Bennet could easily deconstruct his menial tactics. The satire surrounding Mr. Collins is that the reader knows that this method of self glorification is not unusual and perhaps finds it painfully humorous that Mr. Collins is so blissfully unaware of the ramifications of his intemperate speech and injudicious actions.
There are many instances Jane Austen employs satire in Pride and Prejudice and each situation incorporates either humor, disdain for the satirical situation or perpetrator, or both. In Lady Catherine, the reader is reminded among other things that haughtiness is not glamorous. Mrs. Bennet illustrates that ignorance is not bliss, and Mr. Collins represents the necessity of a solid self-image and strong character. None of these characters though would leave the impression that they do without the use of satire and ultimately humor. Thus, satire is used in Pride and Prejudice to show that no class is free from blemishes, but if one strives to learn from and laugh at the satire in life, a happy ending reminiscent of Lizzy's and Jane's will result.
Related Topics