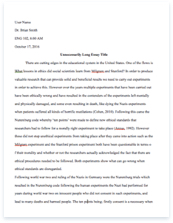 The whole doc is available only for registered users
A limited time offer! Get a custom sample essay written according to your requirements urgent 3h delivery guaranteed
Order Now
Q1. Choose two of the passages(a) to (c) and answer briefly the questions that follow. You must not repeat the same ,material for answering more than one question' (25) (a) Macbeth: Besides this Duncan Hath borne his faculties so meek, hath been So clear in his great office, that his virtues Will plead like angels, trumpet- tongu'd against The deep damnation of his taking-off'.And pity, like a naked newborn babe Striding the blast, or heaven's cherubin hors'd.Upon the sightless couriers of the air,Shall blow the horrid deed in every eye,That tears shall drown the wind' I have no spur To prick the sides of my intent, but only Vaulting ambition which o'erleaps itself And falls on th' other –
Enter Lady Macbeth
i) Where is Macbeth? Who is he addressing ? Describe his frame of mind.? ii) Why does he feel that killing Duncan would be disastrous? iii)How does Lady Macbeth react to Macbeth's announcement not to carry out the murder? iv) Analyse the characters of Macbeth and Lady Macbeth as seen in the conversation exchanged between them at this stage. v) Explain the lines:
And pity, like a naked newborn babe
Striding the blast, or heaven's cherubin hors'd
Upon the sightless couriers of the air,
Shall blow the horrid deed in every eye'
That tears shall drown the wind.
vi) Give the meaning of the following words and passage:
faculties so meek; taking- off; vaulting ambition.
(b) Macbeth: Then comes my fit again: I had else been perfect; Whole as the marble, founded as the rock,
As broad and general as the casing air:
But now I am cabin'd, cribb'd, confin'd, bound in To
saucy doubts and fears. But Banquo's safe:
First Murderer: Ay, my good lord: safe in a ditch he bides,
With twenty trenched gashes on his head,
The least a death to nature.
Macbeth: Thanks for that.
There the grown serpent lies; the worn that's fled Hath nature that in time will venom breed,
No teeth for th' present. Get thee gone; tomorrow We'll hear ourselves again. (Exist First Murderer) i) Where is Macbeth? Who are the people present on the occasion? Why are they there?
ii. What has the murderer just told Macbeth? Why is Macbeth upset on hearing the news? iii. What does Lady Macbeth tell Macbeth once the murderer leaves? iv. How does Macbeth behave shortly after the murderer's departure?
Q2). Give a vivid description about the various factors that led to the death of Macbeth.
Q3). "Lesser than Macbeth and greater Not so happy, yet much happier" By detailed consideration of what he says and does, show whether you agree with what the witches say about Banquo.
Q4). Compare Macbeth and Duncan as rulers of Scotland .How do their subjects react to them? To what extent are their characters responsible for their undoing?
Timeless Short Stories
Q5). At the end of the short story Growing Up, Robert Quick, the father of jenny and Kate, realizes that his daughters are growing up so is he. Describe the events that lead to this realization.
Q6). Write an essay on V.S. Naipaul's treatment of love in..Love, Love, Love, Alone"
Q7). Describe Henry Derozio's experiences during his walk by moonlight. what impression have you formed of Derozio as a man and a poet from .A walk by Moonlight"?
Q8). With close reference to the poem He Fell Among Thieves, describe the thoughts and emotions that fill the last moments of the heroic soldier's life.
Related Topics