Invasion of Body Abductors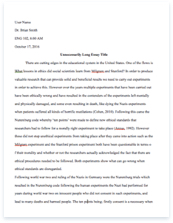 The whole doc is available only for registered users
A limited time offer! Get a custom sample essay written according to your requirements urgent 3h delivery guaranteed
Order Now
The movie Invasion of the Body Snatchers was released on December 20, 1978. The movie was produced by United Artist's and is a remake of the classic horror film Invasion of the Body Snatchers, set in San Francisco. The main story line of the movie is composed of a group of good friends. This friend group discovers that residents of their city are being replaced by emotionless alien clones, all from a little mystery plant. Most of the action in the movie is centered around Matthew Bennell.
A new and strange lifeform in the shape of gel-like spores reach Earth. When theses spores arrive on Planet Earth, their alien like plan gradually takes over, one human at a time, humans become replaced by a similar look alike human that's actually an alien. They are identical in all ways except for an odd complete lack of emotion. Elizabeth soon notices one of these pods. Elizabeth is unable to find anything about this new plant in any botany books. Elizabeth thinks it may be a new, undiscovered species. Soon her plant specimen had been tampered with by her husband and he may have been "infected". Elizabeth soon notices that Geoffrey is now acting strange. A few city employees Matthew Bennell (Donald Sutherland) and Elizabeth (Brooke Adams) and their friends Jack and Nancy (Jeff Goldblum and Veronica Cartwright), soon begin to realize what is going on. These so-called spores begin to grow on the leaves of earths plants and have a small pod like shape, with small, pretty appealing looking flower in the middle. Eventually their friend group has to separate into smaller groups to help avoid the aliens and stay alive. They avoid becoming an alien by acting emotionless, so they can then fit in with alien society and not be known. This works for Elizabeth, Matthew, and Nancy up until the very end. Matthew gained love towards Elizabeth throughout the movie, and this was the single most major factor that helped them to survive as long as they did.
Matthew Bennell is the main character in the 1978 science fiction film Invasion of the Body Snatchers. Matthew Bennell is based on the original character of Miles J. Bennell, first seen in the 1955 Jack Finney novel, The Body Snatchers. His character was later brought to the movie scene in the 1956 film Invasion of the Body Snatchers, where he was played by actor Kevin McCarthy. In the 1978 film, Matthew Bennell, played by Donald Sutherland.
Matthew Bennell has many physical traits. Matthew Bennell is a very tall man. Bennell has curly hair and a mustache. Bennell is also skinny and strong. Bennell dresses very well with professional attire for his work. Bennell is an excellent speaker and is great with speaking up about a problem. These are some of Bennell's great physical traits, but he has some even better emotional traits.
Matthew Bennell takes life seriously and is strong willed. Bennell is reliable and loyal man, always professional and great at handling bad situations in a good way. Bennell seems to be a very honest man, he insisted on reporting his findings multiple times, even though no one he talked to seemed to care. Bennell always had seemingly great intentions. Bennell is a loyal man to Elizabeth, who he is in love with. Bennell is very smooth and charming man towards Elizabeth, they got much closer throughout the movie. Matthews main motivation factor throughout the movie was to protect Elizabeth, the love of his life.
Very early in the movie the focal point of view is directed towards the interesting life of Matthew Bennell. Matthew Bennell is an inspector for the Department of Health. Matthew Bennell seemed to have taken this job very seriously. Bennell would often embarrassed restaurant owners and threatened to revoke their licenses of restaurant owners by pointing out numerous violations, like mouse poop. In one scene early in the movie, the employees of a restaurant inspected by Bennell were very angry. They proceeded to smash the windshield to Matthew Bennel's car as a way of retaliation. Bennell wasn't too angered by this and stayed abnormally calm. Bennell drove his car like this with a broken windshield throughout the movie. Matthew Bennell is great at seeing change in society and this later helps him to see a greater problem. This is due to the fact that he is out in society and in the city with his job as a health inspector. By seeing Matthew Bennell's life from the movies view, this allows viewers to see that he is a part of society and has a personality, unlike some others in the movie.
Matthew works in the same workplace as Elizabeth, they are coworkers. Elizabeth begins to tell Matthew of her boyfriends' odd behavior recently. She thinks he may be different because his emotions seem off. Possibly due to a new plant she found. Elizabeth brings the plant to work and can't find a species on it. They later find out that this plant is how aliens take over society. Matthew soon begins to worry a lot about society. Matthew Bennell is a very caring person. He soon falls in love with Elizabeth. Due to this bond while they are together, Matthew breaks into Elizabeth's house to find her and make sure she was safe from a takeover from the aliens. This showed Matthew's protective and instinctual traits. Matthews natural instincts are to help others, as demonstrated by him helping Elizabeth stay a human till the very end. He also tries to help their friend group stay "alive" or uninfected from the aliens. This says a lot about Matthew's character, as not many are willing to help others so much, without worry to their self.
While Matthew is such a caring person, hate within brews towards the alien's society. Matthew never seems to be a mean person though. His feelings towards the aliens build up to want for revenge against the aliens. Matthew and Elizabeth continue to escape the aliens throughout the movie. Despite everything violent that happened, he was more worried about Elizabeth than anyone else. But after the traumatic experience he leaves for the pod factory with reckless resolve to destroy it. Matthew expressed concern to many, without even knowing what the problem was at first.
Without the character of Matthew Bennell in the Invasion of the Body Snatchers, the 1978 remake of movie may have turned out very different. Bennell has many character traits that helped him to succeed in this sifi, alien like environment. His physical traits such as his height, hair, size, strength, professional dress, and his abilities helped him to succeed. He has many other emotion traits that made his character stand out. Bennell was loyal, serious, honest, reliable, professional, detail oriented and a smooth charming guy overall. All of his traits led to him falling in love with Elizabeth and surviving up until the end, due to his motivation by Elizabeth, his love. Without a character like Bennell, the movie Invasion of the Body Snatchers may have ended up very different, he was an excellent character throughout.
Related Topics