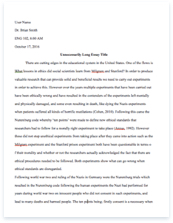 The whole doc is available only for registered users
Pages: 4
Word count: 802
Category: Novel
A limited time offer! Get a custom sample essay written according to your requirements urgent 3h delivery guaranteed
Order Now
He had begun writing it on October 1887 while practicing medicine in Calamba The following year, in London, he made some changes in the plot and corrected some chapters already written He wrote more chapters in Paris and Madrid, and finished the manuscript in Biarritz on March 29,1891 September 18, 1891 the sequel to the Noli came off the Press
Privations in Ghent & Alejandro
Rizal left Brussel for Ghent a famous university city in Belgium. July 5, 1891 His reason for moving to Ghent
The cost of printing in Ghent was cheaper than in Brussels
The cost of living was lower
They stayed at cheapest boarding house in 32 Rue de Flandre
The Printing of El Filibusterismo
Rizal found a Publisher – F. Meyer – Van Loo Press, No. 66 Viaanderen Street Rizal became desperate because of his funds were practically sone and the money he expected from his friend did not arrive. He had received money from Basa and P200 from Rodriguez Arias for the copies of Morga's Sucesos sold in Manila. On August 6, the printing had to be suspended as Rizal feared because he could no longer give the necessary funds to the printer
El Filibusterismo comes off the Press
On September 18, 1891, El Fili came of tbe Press
Rizal now is a very happy man, immediately sent on this date two printed copies to Hong kong (one for Basa and the other for Sixto Lopez) Valentin Ventura, Savior of El Fili
Rizal sent complimentary copies to Bluementrit, Ponce, Lopez Jaena, T.H. Pardo de Tavera, Antonio and Juan Luna, M.H. Del Pilar and other friends.
Practically all copies of the first edition of El Fili were placed in wooden box and shipped to Hong kong but almost all the boxes was confiscated and the books lost.
Dedicated to Gom-Bur-Za
Rizal dedicated El Fili to the GomBurZa
The Martyrdom of Gomez, Burgos & Zamora occurred on Feb. 17, 1872 – not 28th Father Burgos was 35 yrs. old & Father Zamora was 37 yrs. Old
The Manuscript and the Book
The original manuscript of El Fili in Rizal's own hand writing is how preserved in the Filipiniana Division of the Bureau of Public Libraries Manila. It had been acquired by the Phil. Government from Valentin Venturafor P10,000 It consist of279 pages of long sheets of paper
Two features in the manuscript do not appear in the printed book (The Foreword & The Warning) Foreword appears just before the dictionary page
And Warning found on the other side of the dedication
Inscription on Title Page
The title page of El Fili contains an inscription written by Ferdinand Blumentritt.
Synopsis of El Filibusterismo
This novel is a bitter cry of suffering soul
It has little humor, less idealism, and loss romance as we find in Noli Me Tangere The hero of El Filibusterismo is a rich jeweler named Simoun. He was crisostomo ibara of Noli Me Tangere, who with alias help scape from the pursuing soldiers at laguna de bay. Other characters in El Filibusterismo. There is Cabesang Tales who is disposed of his land Tiani by the friars like that of Rizal's Father. As in Noli the characters in El Fili were drawn by Rizal from a real life.
Noli and El Fili compared
The 2 Novels of Rizal
Noli Me Tangere
El Filibusterismo
The Noli is a romantic novel. It is a work of heart. A book of feeling. it has freshness, color, humor, lightness, and wit The El Fili is a political novel. It is a work of a head. A book of thought. It contains bitterness, hatred, pain, violence and sorrow Retana, Rizal's first Spanish biographer, also believes that the Noli is superior to the Fili. Blumentritt, Graciano Lopez – Jaena and Dr. Rafael Palma are opinion that the Fili is the superior to the Noli. October 2, 1891 when Lopez Jaena lettered to Rizal
Rizal Unfinished Third Novel
September 22, 1891 four days after El Fili came of the Press, hewrote to Blumentritt that he thinking to write third novel October 18,1891 Rizal boarded the steamer Melbourne in Marseillesbound for Hong Kong The unfinished third novel has no title. It consist of 44 pages in Rizals hand writing The hero of the novel was kamandagan, a descendant if Lakan Dula, Last King of Tondo
Rizal other unfinished novels
Rizal had other unfinished novels. One of them is entitled Makamisa, a novel in Tagalog. It consists of 20 pages Another novel is entitled Dapitan, consists of 8 pages
The another is anovel in Spanish about the life of Pili, consists of 147 pages without title Another unfinished novel without a title is about cristobal a youthful Filipino student who has returned from Europe, consists of 34 pages.
Related Topics