Edward Taylor's Huswifery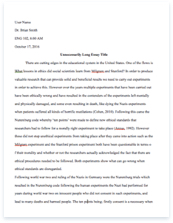 The whole doc is available only for registered users
Pages: 5
Word count: 1222
Category: Poetry
A limited time offer! Get a custom sample essay written according to your requirements urgent 3h delivery guaranteed
Order Now
The lines of Edward Taylor's poem, Huswifery begins, "Make me, O Lord, thy Spinning Wheele compleat / Thy Holy Worde my Distaff make for mee…" (Taylor).  The mere mention of 'Lord,' and 'holy' in the initial lines automatically establishes the tone of the poem as spiritual, and perhaps even religious. The assumption may be a convenient way of categorizing Huswifery as generic 'Christian poetry,' and while this is not without basis, the poem in itself is by no means generic.
            As a New England Puritan and preacher, Taylor relates in Huswifery his longing and his plea to the Lord to become a vessel for the almighty to further his will and plans. Instead of using 'vessel' as a hackneyed and cliched metaphor when it comes to relating or comparing oneself to an inanimate object which a higher being is supposed to wield his divine plans and set of dictums upon, the minister and Puritan poet, implores, instead, to serve as the almighty's proverbial spinning wheel.
            The extent of Edward Taylor's relatively short poem of three stanzas expresses his desire for a divine intervention. Taylor expresses the aformentioned desire for a higher being to change and mold him into a different individual, one that isn't prone to mistakes and misjudgments that is inherent to humans and humanity. He implores what most Christians would their God, but in a striking and sublime manner. Through a weave of metaphors and interesting choice of words, Taylor is able to effectively communicate his sincere sentiments, to his God, and to people who choose to read it.
            Any plea to a higher being and to the divine, where change and transformation is concerned would have to be all-encompassing, consummate and absolute. In the case of human beings, it is always the mind, the body, and the soul which needs to be directed or dictated upon to constitute a complete change in the individual. Edward Taylor makes certain that this change would ensue by appealing that the almighty intervene when it comes to his soul and every part of his being which makes him human. He appeals that the said intervention take root in his affections, in his conscience, his means of communicating, his memory, understanding, judgment, and ultimately, his will and action.
            What the narrator or the dominant voice in the poem appears to be implying is that he is willing to sacrifice his former self, to die as himself, and be given birth as an entirely different individual, one who appears as though a mere puppet for a higher being to lead and control. The said circumstance is a familiar theme in religion and devotion.
Taylor, however,  makes no explicit mention of this death and rebirth. One hardly relates this particular sentiment in close regard with Huswifery, perhaps due to the manner by which Taylor's pleas and intentions are translated beautifully into every line, coupled with a different tone of sincerity and effective as well as affecting metaphors which renders his poem a certain quality which departs from being merely a product of blind devotion and proverbial puppetry. In asking the Lord to shape and mold every aspect of his being and his humanity, the poet implores,
            "Make mine Affections thy Swift Flyers neate, / And make my Soule thy holy Spoole    to bee. / My Conversation make to be thy Reele, / And reele the yarn thereon spun of thy Wheele. / Make me thy Loome then, knit therein this Twine: And make thy Holy             Spirit, Lord, winde quills / Then weave the Web thyselfe. The yarn is fine." (Taylor).
In the aforementioned lines, Taylor harps and expands on the instance of his 'spinning wheele' metaphor. He compares his soul to a spool, and his conversation, or his voice – a reel, among other aspects of his being, which constitutes and translates to his spinning wheel self. The almighty, who is regarded as the individual behind the spinning wheel, in keeping with the narrator's version of himself, will ultimately weave and spin from the poet's soul/spool and voice/reel a proverbial loom, and from it, fine cloth.
            Taylor arrives in the middle of the stanza with a seeming confession of fragility or vulnerability when he writes, "The yarn is fine." The poet  is perhaps referring to the weakness, doubt, and emotional baggage inherent to human beings in their ability to feel, and inability to draw consistently correct judgments where the soul and the heart is concerned. It appears that he is asking the Lord to bring together pieces, aspects and components of himself, and weave it into a single loom because his vulnerability and fragility would, by all probability, break and fold in another's hands, or in his.
            Towards the end of the second stanza, he expresses the presence of miscellaneous aesthetic adornments as the final component in the completion of the new cloth spun from the parts of his once and past being. He speaks ultimately, of "Heavenly Colours Choice, All pinkt with Varnish't Flowers of Paradise." The said final component appears to crown and complete the new individual he has become; and appears to signify and make evident that the work finally done was one wrought by a higher or divine being.
            By the time readers reach the third and final stanza of the poem, the fabric is spun and completed. The context of the third stanza, however, differs from the previous two, in that it relates the spun fabric not as a metaphor for the narrator's being, which is to say, a metaphor for Taylor's spinning wheel self. The said cloth or fabric spun from the creator's loom, instead, is regarded as an entirely different entity divorced from the person who was supposed to compose or constitute it. The cloth suddenly becomes a symbol for sanctuary, or a shield, under which the person in the poem will be able to function under his Lord's guidance and will. The poet relates this by writing,
            "Then cloath therewith mine Understanding, Will, / Affections, Judgment, Conscience, Memory; / My Words and Actions, that their shine may fill / My wayes with glory and    thee glorify." (Taylor).
The poem shifts from the narrator of the poem asking his God to create a different being from pieces and aspects of his individuality and humanity, to the sudden creation of one: a cloth spun from the sum of his previous parts. This newly introduced element that is weaved into being isn't necessarily his improved and novel self, but it will appear to aid him in the path to becoming one. The poem culminates with a seemingly triumphant pronouncement in which the narrator expresses the new individual he will or has already become. At the end of his plea and his desire for God to shape and mold his being, he will stand ultimately shaped and molded before the almighty, adorned in "holy robes for glory," perhaps in heaven or the afterlife. The poet, Edward Taylor, relates this sentiment by ultimately proclaiming, "Then mine apparell shall display before yee / That I am Cloathd in Holy robes for glory."
Works Cited
     Taylor, Edward. "Huswifery." 31 January 2008
            <http://www.puritansermons.com/poetry/taylor14.htm>.
Related Topics