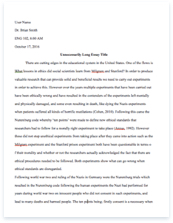 The whole doc is available only for registered users
A limited time offer! Get a custom sample essay written according to your requirements urgent 3h delivery guaranteed
Order Now
Introduction:
Educational Tour gives us ideas likewise opportunities to visit prestigious agencies that may help us visualize what we are learning at school. This activity helps us develop our personality since social graces and etiquette are learned too by experience. Moreover, important to every student since it is a part of our learning process to acquire more knowledge through actual exposure to the different agencies. On September 3, 2014, the faculty of Computer Technology held an educational trip for the Bachelor of Science in Computer Technology students. The locations were Subic Bay. II Companies Profile
The following are the list of companies and their profile; we had visited last Sept 3 educational tour. 1.Subic Bay International Terminal Corp.
1.1 Background – (SBITC), an ICTSI Group Company, has been serving the growing economy of the northern regions of the Philippines through world class container handling services at the Subic Bay Freeport since 2000 initially at the Naval Supply Depot (NSD). In 2004, SBMA began constructing a dedicated container terminal, the New Container Terminal Compound (NCT-1), as part of its Port Development Master Plan. In October 2007, SBITC was awarded the management and operation of the New Container Terminal-1 (NCT-1). In April 2008, commercial operations commenced and container handling operations at the NSD Terminal were transferred to the NCT-1 located at the Freeport´s Cubi Point. As the NCT-1 terminal operator, SBITC is committed to further develop facilities and provide services at par with the world´s leading container terminals. 1.2Infrastructure and Support Facilities-
Terminal Area: 13.16 hectares
Berth Length of quay: 280 meters
Number of berthing positions: 2
Controlling depth: 13 meters
Container Yard
Storage areas: 5.57 hectares
Reefer stations: 84 units at 440 volts
Gates
Truck lanes: 6
Weigh bridge: 1 (60-ton capacity)
Truck Holding Area: 0.7 hectares
1.3 Information Technology and Communication System-
Navis SPARCS N4 Terminal Operations System with graphical user interface-based modules on ship and yard builders, vessel and yard allocation and planning, vessel visit management, and gate system. EDI messaging and Billing that is integrated with the Automated Customs Operations System (ACOS) Manifest. ICAM Maintenance Software and Hardware for maintenance monitoring and inventory control.
2.One Subic Power Station- is a proposed $1.1 billion, 600-megawatt (MW) coal-fired power station by Redondo Peninsula Energy for the Subic Bay Freeport Zone, in the Philippine province of Zambales. Type Of Project: 116 Megawatt Power Plant
Scope of Works: Annual Preventive Maintenance of 2 – 55MVA and 6 Stationary Transformer, Testing of Measuring Equipments, Relays and Protective Devices. Location: SBMA, Subic Zambales
3.NAMRIA- National Mapping and Resource Information Authority (NAMRIA) surveys and maps the land and water resources of the Philippines. One of our major mandates is to provide both the public and private sectors with mapmaking services as well as geographic and resource information. In NAMRIA they have a famous ship named Aboard Brp Ventura. IV Reaction
My reaction about the last educational tour was nice and amazing; all the details we need was explained carefully by the assigned speaker for us, except the speaker in the first company we had visited, they did not allowed us to take a selfie photos inside the company, and he was get angry to all of us. When it came to the food and hotel lodging, for me it was good. But what happened about our dinner in the last day? Well I don't want to give my comment about that. The service of Bus Company was good and the tour guides was so friendly. V Recommendation:
I know that was my last tour in my entire college days, so I highly recommend for the chairman and adviser of BSCT; that they need to change the educational tour location for next year, try to explore the younger BSCT students in other location. And you need to get the companies related to our degree, so that they will relate their self on the topic that will discuss for the next tour.
Related Topics