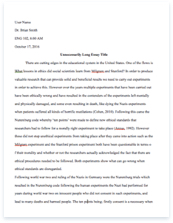 The whole doc is available only for registered users
A limited time offer! Get a custom sample essay written according to your requirements urgent 3h delivery guaranteed
Order Now
The Flash Report of School Level Educational Statistics of Nepal 2006 put the NER of primary, lower secondary and secondary education at 87, 52 and 35 respectively. However, the Nepal Living Standards Survey (NLSS II) 2003-2004 found the NERs 72, 29 and 15 percent for primary, lower secondary and secondary schooling level respectively. Disparities across sex group, urban/rural areas, and consumption quintiles are very noticeable. For instance, at the secondary level of school, male NER is 17 percent and that for females is 13. Urban NER is 34 while rural NER is 12 at the same level. Quintile gaps are most severe as demonstrated by the 51 percent NER 15  for the poorest quintile in the primary level against 87 percent for the richest quintile- Secondary level NER is only 2 percent for the poorest quintile while it is 35 percent for the richest quintile. In higher secondary education it is 1 percent for the poorest quintile with their no representation in the tertiary education while for the richest quintile it is 13 and 10 percent respectively.
The survey showed that the proportion of the relevant population that "never attended" school was larger than that "ever attended" and "currently attending" categories (44 percent versus 26 percent and 30 percent) with large differences across sex, geographic and consumption group dimensions. For instance, never-attendance rate was 31 percent for male population compared to 56 percent for females, and current-attendance rates were 35 percent and 25 percent for males and females respectively. Urban areas had a much lower never-attendance rate than rural areas. Among rural areas, the East Terai had the highest never-attendance rate. These disparities were again sharpest across consumption quintiles, where never-attendance rate for those from the poorest households was 64 percent while that for those from the richest households was just 26 percent. In the case of school attendance and mean years of schooling, it was found that only 46 percent of adult population (aged 15 years and above) ever attended school (either in the past or currently). For this group, the mean years of schooling was estimated to be 7.5 years.
61 percent of adult males ever attended school while this figure was only 33 percent for adult females. However, no significant gender gap was observed in mean years of schooling. Disparities across urban/rural areas were quite severe in both of these variables. Relative to rural areas, urban areas had a much larger school attendance rate (70 percent versus 41 percent) and mean years of schooling (9.2 versus 6.9). However there were minor differences among rural areas. Among development regions, the West had the highest attendance rate while the Central region had the highest mean years of schooling. Among ecological zones, Hills had ranked first in both indicators. There was a distinct pattern across consumption quintiles. Attendance rate was found rising sharply moving from poorer quintiles to richer ones and so did the mean years of schooling. By age-groups, attendance rate was higher among younger cohorts and mean years of schooling was higher for mid-aged ever attendees.
A vast majority of the illiterates in the world live in three regions: South and West Asia, East Asia and the Pacific and Sub-Saharan Africa. Compared to the world literacy rate of 82%, South and West Asia with 381 million adult illiterates has the lowest literacy rate (59 %) of any region. Nepal with a literacy rate of 48.6% is an abode of over 7 million illiterate adults contributing to about 1 percent of the world's illiteracy rate (Education for All: Global Monitoring Report, 2006).
Following is the basic statistical information regarding the status of literacy reported by the national census in 2001 and Nepal living standards survey 2003-2004
Quantitative status: Fifty years of literacy programmes have succeeded in raising the literacy rate in the age group 6 years and above to 54.1 percent in 2001 from about 5.3 percent in 1952/54 (Nepal Population Report, 2004).
Male-female gender gap: The male-female differential of 22.7 percent (Male 65.5 and female 42.8) in the literacy level is a matter of serious concern. The existence of this 22.7 male-female differential in spite of the GO and INGO efforts to address female literacy indicates the inadequacy and the lack of targeted and focused interventions on the part of the literacy providers to address the gender gap issue. Urban-rural gap: The wide urban-rural disparity in literacy rates as revealed by Nepal Living Standards Survey II, 2003/4 warrants the attention of the literacy planners to concentrate on reducing the gap which is 73% for urban while it is only 43% for rural areas.
Regional and eco gap: The far and mid west development regions have the largest illiteracy rates in the country. Mountain and central terai zones have also the largest proportions of illiterates.
Castes and ethnic groups: Wide discrepancies in literacy rates are also evident among different caste and ethnic groups. The lowest literacy rate is found among the Dalits living in the terai, such as the Musahar and the Dom while the highest groups are invariably high castes such as the Hill  and Terai Brahmins and Chhetris. Some of the Hill Janajatis such as the Thakali, Newar and Rai also have high literacy rates. Available statistics shows that the literacy rate of privileged groups such as Jain, Marwadis, Kayasthas, Brahmins, Newar ranges from 60% to 94% whereas the literacy rates of such disadvantaged ethnic groups and castes as Chepang, Chamar and Musahar are as low as 19.1%, 12.7% and 3.7% respectively.
The big gap in the literacy rate among different castes and ethnic groups indicates clearly that the existing literacy programs have fallen short to reach out to the disadvantaged and marginalized population groups. Janajati groups such as the Newar and the Thakali residing in urban areas are economically advanced, and they tend to have substantially higher literacy rates than those poorer groups found primarily in remote and mountainous regions such as the Tamang and Magar or the Tharu, living in the mid and far-western Terai region. Accessibility of these deprived groups to literacy programs either under the government or under I-NGOs' sponsorship needs to be massively increased.
Key recommendations:
• Increase in the allocation of budget on literacy to at least 3% of the total education budget
• Provide literacy through mother tongues (Provide literacy classes in the mother tongue, Prepare literacy materials in mother tongues and Provide training to teachers of literacy who can teach in the mother tongue)
• Strengthen policy coordination through better linkages among all providers of literacy
• Maintain the learner facilitator ratio at 1:10 (The present ratio is 1:20 in Nepal). • Decentralize literacy programmes to the local body with an accountability framework for achieving literacy for all within three years
• Conduct literacy census to give a better picture of the literacy situation in the country
• Emphasize on building literate environment particularly in the rural community with clear definition and measurable indicators
4. Adult literacy:
Definition of literacy: In earlier censuses of Nepal, Literacy was defined as the ability to read and write. In 1991 census, the definition of literacy was changed and it included the ability to read and write with understanding and to perform simple arithmetic calculations (CBS, 1995). The same definition was followed in the 2001 census.
Plans and programmes:Nepal has developed and implemented the Education for All National Plan of Action (EFANPA) 2001-2015 with a time frame to achieve the adult literacy rate of 75 percent by the year 2015. In the EFANPA, literacy is regarded as a fundamental human right. It lays emphasis on universal literacy as the foundation for democratic process and over all national development. It is an indispensable aspect of basic education. Literacy and human and physical development go side by side. Low literacy is an indication of poverty and poverty is an indication of widespread illiteracy. It is a huge challenge for people working in the field of literacy to break  the vicious cycle of poverty and illiteracy. In this respect, developing appropriate strategies and reliable programmes with adequate resources is most essential to ensure the right and achieve the EFA literacy goal. The role of governmental and non- governmental agencies and the donor community is considered crucial for ensuring literacy for all.
It is worth mentioning here that even the Tenth Plan 2002-2007 (NPC, 2003) which constituted the poverty reeducation strategy paper (PRSP), stressed on pro poor approach for achieving the objectives of universal primary education and reducing illiteracy. The Education for All Programme 2004- 2009 ( MOES 2003) highlights the importance of literacy in poverty reduction as well as achieving the goal of ensuring basic education of good quality for all especially girls, marginalized, disadvantaged and persons with all sorts of disabilities. The Interim Constitution of Nepal 2007 has for the first time included education in the fundamental right by stating that (1) Each community shall have the right to get basic education in their mother tongue as provided for in the law. (2) Every citizen shall have the right to free education from the State up to secondary level as provided for in the law. (3) Each community residing in Nepal shall have the right to preserve and promote its language, script, culture, cultural civility and heritage.
The Three Years' Interim Development Plan of Nepal (2007-2010) aims at achieving an adult literacy rate of 66% by 2010.
• Focused programme targeting to 30 low literacy districts with less than 40% literacy rates out of 75 districts of Nepal
• Women literacy
• Alternative schooling for out-of-school and drop out children
• Skills training to women and persons with disabilities
• CLCs as a powerful means of delivery
• VEP as a powerful tool of planning and monitoring
• Partnership with I/NGOs and civil society
• Literacy network
The interim constitution, the Government of Nepal has prepared a Three Year Interim Development Plan (2007-2010), which lays primary emphasis on literacy with a view to achieving the goals of education for all by 2015. One of the objectives of education in this plan exclusively relates to the attainment of the literacy goal. The plan states that literacy, post literacy, income generating and life related non-formal education will be implemented in collaboration with local Non Governmental Organizations (NGOs), Community Based Organizations (CBOs)
NFEC needs authority to prepare guidelines, rules and regulations based on the principles of decentralized management. NFEC is concentrating mainly on developmental activities. Actual authority and responsibility to operate literacy/NFE programs should be devolved to district level agencies. The District Education Office should act as the focal office to implement the literacy/NFE programmes. The District Non-formal Education Committee with representation of the district level offices of INGOs/NGOs should be made more representative. Major action areas include management of programmes by DDC/DEO through the local NGO's/CBO and VDC's in line with LSGA, and participatory monitoring. Institutions like CLCs, Resource Centers and Schools should be authorized to implement, monitor and supervise the literacy/NFE programmes. Efforts to create special literacy/NFE support groups to generate social and community involvement are crucial.
Overall assessment of ALE process and future directions in Nepal: UIL has provided support to UNESCO Kathmandu Office for conducting a Situational Analysis of ALE. This decision was made in the face of the fact that Nepal has strong commitment to promote literacy and that Nepal requires increased technical assistance being in a post conflict situation. The Situation Analysis will feed into the planning of a larger strategy in support of literacy. A 10-year literacy policy and programme framework was developed and approved by the NonFormal Education Council. Now it has to be operationalized into a concrete strategy informed by further research on realities on the ground. The framework has emphasized on the following strategic actions to be prioritized in the future.
Major strategic actions include focusing on poverty reduction by linking the local development components of health, hygiene, family planning, agriculture and forestry, land use and income generating activities, etc. The Ministry of Education serves as the focal point with the key development ministries as equal partners who will have full ownership of the national literacy/NFE programmes. This must then be followed by appropriate structural and administrative arrangements all the way down to the local (district, municipality and village) level. Extending and access to raise the literacy rate: Raising the adult literacy rate to 75% means one has to face the challenges presented by different locations. A large number of illiterate people live in remote regions of the country. The inability of the primary education system to enroll 100 percent of primary school age children increases the number of illiterate adults. Major action areas are launching of literacy campaign in selected high illiteracy districts as a priority, planning based on the VDC literacy profile with special focus on girls/women, dalits, poor people, marginalized groups and people with disabilities and linking alternative schooling programmes with formal education scheme by operating an open school system.
Mainstreaming out-of-school children's education programmes: Even if universal enrollment in primary school is achieved by 2015, a large number of children will not complete primary education adding to the number of illiterate adults. Hence, the MOES needs to tackle the problem of out-of-school children if it is to raise the literacy rate. A comprehensive open school programme is required. Major action areas require providing financial support to operate special support classes for primary-school dropouts and children not enrolled at the right age to complete grade 5. This relates to establishing an open school system as a means of linking non-formal education with the formal school system. Support should also be provided for the development of abridged courses to enable children to complete lower secondary and secondary level and take the external examinations at grade VIII and grade X.
School based "Accelerated" literacy programme (complete 5 year primary education within one year) for the young people of age 10-15 group needs to be considered for adaptation to substitute the existing OSP.
Institutional infrastructure: A technical committee needs to be formed at central level with representation from I/NGOs, research institutions and social service organizations to garner support and to develop an integrated and comprehensive literacy NFE programmes. Major action areas include the creation of an NFE national network and establishment of an NFE committee in the National Planning Commission mainly to plan and to pool financial resources of line ministries that are involved in literacy/NFE programmes. Constitution of an existing NFE Council including district and VDC level committees needs to be revisited with broader representation from women and disadvantaged communities.
Linkages between literacy/NFE and grassroots based development programs: Literacy/NFE programs should be promoted and implemented in close linkage with community based and targeted development programmes on health, family planning, agriculture, forestry and other local development programmes.
Development and distribution of literacy/ALE materials: Additional support for the publication of reading materials specially designed for women, dalits, disadvantaged, disabled and marginalized ethnic groups is required. Local communities should be encouraged to develop materials in the local language which reflect local needs and context. NFEC needs to develop abridged text materials to support those students who join the open school system in order to complete school education. Major action areas include NFEC to concentrate on the production of learning materials to be used in the programmes for women, dalits, disadvantaged, disabled and marginalized ethnic groups, etc. and control the quality and standard of materials produced by other agencies. A documentation centre should be established for the collection of all types of ALE materials produced by other agencies. A separate curriculum committee, supported by  subject committees, on various subjects will facilitate the process to develop materials including materials in other national languages.
Community Learning Centers: Community Learning Centers can play a critical role in literacy/ALE programme implementation. The level and type of programmes in the CLC should be decided on the basis of the needs of the community it serves. Major action areas include developing CLC as the venue for conducting various educational and social activities ranging from simple literacy classes to skills training, community social gathering, etc. CLC is instrumental to promote lifelong learning for people at community level. Community support in terms of financing and management is a basic requirement for the operation of CLCs. Its ownership and management will lie with the community.
A policy of providing an annual lump-sum financial grant to CLCs for the operation of literacy and ALE should be encouraged and intensified. Depending on the location, support should be provided to equip CLCs with some appropriate equipment, materials and human resources. Use of ICT and other media: In addition to written words, information communication technology (ICT) and media are being effectively used in literacy programmes. Certain programmes in Nepal have been very successful in using FM Radio and local TV channels. The potential for using ICT is likely to develop considerably over the next ten years. There is an enormous need for expansion and effective implementation of literacy programme through the use of ICT. The Open and Distance Learning System can be used at optimum level for quality and coverage. Major action areas include use of electronic media such as FM and TV, skills training, income generating activities and distance education and open learning (DEOL) and for the promotion of literacy and benefit of neo-literates.
Adult educators / facilitator status and training
A policy to continually assess the existing status of human resources both at leadership and facilitators' level is required. Programmes should be implemented to improve literacy/NFE human resources at all levels. Major action areas include developing a system to maintain a list of high level and middle level human resources in the NFEC, capacity building of literacy workers and facilitators and establishment of an institution to meet the demands of more competent NFE trainers and facilitators to execute literacy/NFE programmes. A fully equipped training section with adequate competent trainers can be established in the NFEC as an alternative to the training institution to fulfill the immediate needs.
5. Expectations of CONFINTEA :
• It will helps to raising fund for ALE.
• Shares experiences and ideas among participants.
• Provides technical support for ALE.
• Build up the ALE provider's capacity.
• Developed professionalism.
Conclusion: This report underpins decentralized planning and governance in the formulation and implementation of the policy and programme, establishment and use of information, accountability framework, partnership and networking', etc. as extremely useful for the country to meet the EFA goals, in particular, the Goal 4 "a 50% increase of adult literacy with special reference to women and ethnic and religious minorities". This will contribute to the preparation for Nepal's participation in UNESCO's global programme on 'Literacy Initiative for Empowerment" (LIFE) within the framework of UNLD 2003-2012. The Government of Nepal has agreed to work closely with UNESCO and all other EFA partners so that the country can go ahead with clear objectives, strategies and programmes in order to achieve the national goals of EFA by 2015. Literacy efforts have so far not reached the poorest and most marginalized groups of people in Nepal – LIFE along with all literacy programmes should particularly address such populations under the banner of Literacy for all: voice for all, learning for all.
Related Topics