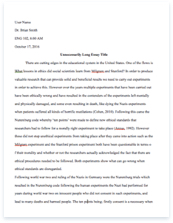 The whole doc is available only for registered users
A limited time offer! Get a custom sample essay written according to your requirements urgent 3h delivery guaranteed
Order Now
Dystopias are not as common in the world, as they used to be when technology was not as advanced as it is today. Two good examples of what a Dystopia society would be like is "Animal Farm" by George Orwell and "Wall-E", the movie created by Disney Pixar motion pictures. Dystopias are environments where citizens are perceived to be under constant surveillance, where information, independent thought and freedom are restricted and where propaganda has a huge influence on the actions of the population.
A sign of a dystopian society is when all citizens seem to be under constant surveillance. The robots in "Wall-E" are always making sure the humans are doing as they are supposed to and not causing any problems. When the man and woman get out of their chairs and start splashing in the pool, they are immediately told to stop by the robot that is managing the pool area. Even the Captain of the ship is ruled by the robot in the captain's cabin, called Auto, which is shown when the Captain finds the plant. In "Animal Farm" the animals are being watched by the pigs that pass on information to Napoleon if something goes wrong. While all the other animals are being put to treacherous work, the pigs just have to supervise.
In a dystopia, all the citizens are forced to do what they are instructed to do instead of having the options and freedom of doing what they would like to do. "Can you not understand that liberty is worth more than ribbons?" (Orwell 37) Asks Snowball from "Animal Farm" to Mollie, the horse. This shows that Mollie has to choose over what she wants and what shows liberty. Also, when many executions take place in the middle of the book, it is because the animals want to do something different than what they are told and then eventually confess and are executed by Napoleon. This move by Napoleon also helps describe the power that he has and he wants the other animals to see that he could harm them if he needed to. In "Wall-E", the only ones with access to know about the plan to go back to Earth, once plants are able to reproduce, are the robots and the Captain. The civilization on the spacecraft has no idea until later that they are eligible to go back home. Restricted access to information is shown in each example and shows that freedom is not an option in these societies.
Something else that dystopias seem to be guilty of is how propaganda is used to influence the citizens of the society almost entirely. Many of the activities done by the characters are influenced by people of higher power or the media shown to them. While having computer projection screens in front of the citizens' faces in "Wall-E", it is a little difficult to make your own decisions when you are seeing what everyone else is doing around you. The screens show what the next big thing is and offer it to you at your fingertips so no work is required, which is the main reason new trends set so fast in this case. "Animal Farm" shows propaganda when the birds fly around to neighboring farms and back, while spreading rumors about what they believe will be happening next. What the birds spread effects how the animals look on to the other farms, whether the think highly or negatively of it, and what they believe is going to be happening next to the Animal Farm involving attacks or maybe new friendships or what their future reputation will be.
Each one of these characteristics are involved in many of today's societies but it takes more than just these three to name a society a dystopia. Citizens constantly being watched, information and independent thought and freedom being restricted, and propaganda all seem to just be set backs to what is perceived to be a "perfect society", which is what dystopias are aiming for.
Related Topics