Don Russell: Experiences of a Controller/CFO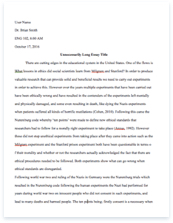 The whole doc is available only for registered users
A limited time offer! Get a custom sample essay written according to your requirements urgent 3h delivery guaranteed
Order Now
1- I think Don Russell wasn't good controller for Cook and Spector, Inc. He brought a lot of positive change such as the modernization of the company's accounting system and saved the company $4 million in overhead annually but his management was not quit ethical and it would affect the company in the long run. Indeed, even though the company was not making the profits forecasted, the top management and Don was using the reserve to keep getting their bonuses.
2- Don does have the power to force ETI top management to make a correcting accounting entry. I think he should not force the entry to be made even though it is the right thing to do because he might put the company and the negotiations with NTC in jeopardy.
3- I think the earnings management practices that took place at C&S and ETI are not smart and are not ethical. The top management in C&S are getting bonuses that they don't really deserve by using the reserve and reporting increase in earning and in ETI, the president, Joe did not want Don's proposition of a large accounting adjustment of nearly $2 million that can be a deal breaker between ETI and NTC which was going to hand the company an enormous amount of money that will solve the problem.
Related Topics