Dialect Translator Application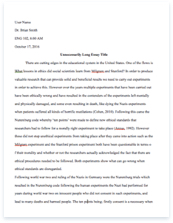 The whole doc is available only for registered users
A limited time offer! Get a custom sample essay written according to your requirements urgent 3h delivery guaranteed
Order Now
Application in Communication is an application of information technology which they are the one who develop. And especially it helps them to enhance their basic skills. This application is about communication which means exchange of idea or conveyance of information. Technology like Computers is very useful for many people, who use a computer because nowadays computer is now part of our daily lives. Still because of many handheld technologies occur, they are now operates similar to a computer which can be use wherever you are. These kinds of handheld technology are using an android operating system that gives a good performance to a touch screen devices. Like many people who live in this industry like some of many students and teachers who are the main people in terms of learning will surely appreciate this kind of fast and modernized kind of dictionary which is compatible for any android devices . Philippine dialect to English word Translation is an important thing we must know that will help us to translate a different dialect to English. It really satisfies our needs when it comes to learning.
This Translator Application is an application for android devices stores and distributes information from 8 major dialects in different provinces in our country translates it to English words. It is an application for android devices so this is need to download and it is compatible many kinds of device as long as this kind of devices has an android operating system. So you don't need to find in any kind of dictionary, because its gives you a hassle way to find. Like finding many words of our dialects, if you have an android device it will be helpful to us; people don't bother to find those Philippine dialects to translate in English words. Because of difficulty to find words in a thick dictionary people will get lazy to find those words beside as you are in the part to find there are times that the words you want and you need in the dictionary is nothing.
The main problem that researchers discussed here is the difficulty of finding words in only one reference that contains many related words alphabetically that can cause a hassle way to find dialect words to english words to translate. The Causes of the main problem here is that first is Hassle to find we actually know that finding in a dictionary gives you a difficulty that the effect to the user might lose his/her interest to find it. Second the main problem that it cause in containing a limited words where it can affect the user to discontinue finding in the dictionary and will proceed to other resources which they can give a double disturbance. The third is that because of the few information it may cause to that user to become lazy or they will be laziness so the possible effect is they will halt looking for the translation of the Philippine dialect to English words.
Related Topics