Development of Artificial Intelligence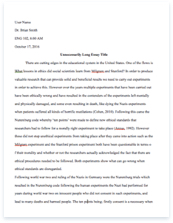 The whole doc is available only for registered users
A limited time offer! Get a custom sample essay written according to your requirements urgent 3h delivery guaranteed
Order Now
Can computers think like human? Can computers be conscious? What is the link between thought and consciousness? For years, science fiction book writers have used these questions as a material for their story, from home robots for housework to self-driving spacecrafts for colonization. At the same time, scientists can slowly and steadily see the answers to these questions.
In our world, wisdom is usually associated with genius and smart. It is thought that it can acquire and understand a large amount of information. However, due to advances in technology, intelligence has gained countless meanings. It is defined as the ability to achieve a goal through the computational process. Intelligence is studied only by humans, but machines are 'smart' than humans that first created machines.
In this article, I will introduce the term Artificial Intelligence (AI) by delving into the origin and purpose of this exciting field. This article describes many of the research, applications, and subcategories of current developments in artificial intelligence.
Computers are getting more and more human. In some areas, they are superhuman. Computers can calculate complicated mathematical problems within 1 millisecond, beat us with chess-like games, remember the book and the whole movie at a glance, write the whole music, give information to almost every thing to people.
In today world, people are increasingly interacting with computers and smartphones. Life is moving at microchip speed. If all computers stop for just one day, the complete civilization may stop. Fifty years ago, this may have been science fiction, but today it has become our reality. In addition, there are no signs that the speed of this microchip will not increase in the future, as all our living gear, such as mobile phones, watches, cars and even our bodies and brains are embedded into these technologies.
Recently, media is spending more and more time on new technology. The focus of high-tech media is a series of progress in artificial intelligence (AI). What is artificial intelligence and what is the media talking about? Are these technologies useful for our society, or is it just a novelty for business and marketing experts? Artificial intelligence has changed medical facilities, police stations, manufacturing plants, but how do you change it? These and many other problems are due to the lack of public interest in the rapid advancement of computer technology education.
Artificial intelligence is a wide topic ranging from machine vision to expert system. Today, using advanced technology, computers are programmed to solve many difficult problems, but products available today are just a few examples of future development. Artificial intelligence has a long history and was always a pioneering terminal of computer science. In order to classify a machine as 'thinking', it is necessary to explain intelligence's in computers.
Scientists claim that artificial intelligence will replace working staff over the next five years. According to this statement, it can be said that artificial intelligence has a great influence on humans. According to the Oxford dictionary, artificial intelligence is a theory of computer systems that can perform tasks that require human intelligence, such as visual perception, speech recognition, decision-making, translation between languages (dictionaries) It is development.
An artificial intelligence computer is everywhere today. It is impossible to remember forever without using a computer. The cars we use everyday, the ATM and the TV contain computers. For this reason, the computer and its software must become more intelligent to make our lives easier and make the computer more accessible. The intelligent computer system enables us all and we will not, but we are constantly issuing a warning that it may be bad for us to smart the computer too much. Artificial intelligence (AI) is the field of computer science trying to simulate human intelligence and sensory characteristics.
Artificial intelligence (AI). Short abilities for computers to execute functions generally related to human intelligence, such as reasoning, learning, self improvement. That concept requires far more information than the user provides; it requires machines not only to store and manipulate information, but also to handle its 'meaning'. Artificial intelligence is a combination of what we call understanding, computer science, physiology, philosophy. A common element of the field of al is to create a machine that can 'think'.
Artificial intelligence (AI) seamlessly integrates the virtual world with the physical world. To ensure the success of AI, we need to realize three prerequisites: functionalism, hardware capabilities to imitate human thinking, and software (McGinnis 1256) that changes the benefits of hardware advances. The possibilities of artificial intelligence range from a synergistic combination of human brain and environmental intelligence environment to introduction of neural computing in a new intellectual age. Proper oversight of artificial intelligence will lead to aggressive advancement of technology and the advantages of artificial intelligence include improving the quality of life and promoting domestic and foreign security.
But first, what is artificial intelligence? Artificial intelligence is not a single technology that can be easily defined as human recognition intelligence. In contrast, artificial intelligence is a well-known set of related technologies such as speech recognition, machine learning, decision making, management, and even biometrics. The combination of these innovations drives the state-of-the-art technology of today. Online animation customer services found on Tinder and other dating sites, computer maintenance analysis, even interpersonal algorithms are not surprisingly involved in changing the face of the financial industry.
Artificial Intelligence Artificial Intelligence (AI) is a computer science research that attempts to stimulate and imitate aspects of human intelligence through machine driven or computational programs. These aspects of integration into intelligence are the ability to blend the natural world with senses and decision-making abilities in situations that are unpredictable without human intervention. The standard exploration field of AI includes computer vision, games, learning, understanding and synthesis of natural language, problem solving and robot engineering (Noreen Herzfeld, 2003).
Artificial intelligence is created by scientists and programmers all over the world. The main scientific research center in the field of artificial intelligence is Massachusetts Institute of Technology (MIT) (USA) Various technical communities are also interested in developing artificial intelligence. They created a new technology and platform, including cryptographic currency. block chains, bit coins, Ethereum, IOTA, ripple, dash, light coin 
Related Topics