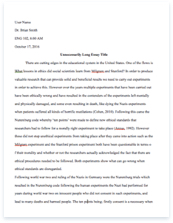 The whole doc is available only for registered users
Pages: 6
Word count: 1310
Category: Poetry
A limited time offer! Get a custom sample essay written according to your requirements urgent 3h delivery guaranteed
Order Now
Philippine poetry has gone a long way in our historical and literary milieu. Literary authors such as Virgilio Almario, Rogelio Mangahas, and Lamberto Antonio are products of the University in its early founding. The three literary icons whose verses are well-known as the Three Tungko ng Panulaang Tagalog na Modernista are genuinely UE alumni who started in campus writing and journalism. During their youth, they were the pacesetters to literary development during the "Golden Age" of campus literary movement. This research arises to trace the standpoint of the University's foremost three modernist poets, and other literary geniuses' from 1947 to the present. This will provide a retrospect of UE students' contribution to campus poetry in particular and the coming in and development of a new genre in Philippine Poetry in general. UE's proud literary icons are unquestionably one of the finest in the eyes and ears of the young dilettantes – whether they are mused by the literary masters' poems and fictions or as avid followers or as alter egos of the craft. These emerging student writers have made the University the venue to express their literary acumen.
Some published their literary works in school organs (Dawn, UE Panorama, UE Today, etc.), and they struggled to meet deadlines just to be heard, but not all that appears on paper is palatable to other people's literary taste. In different situations, some writers will continue to write; many will stop and many more will fade away. The latter's downside is caused by the University's apathy to hone the students' creativeness. The absence or deficiency of on-campus literary centers, writing training courses, writing/writers' conferences or fellowships, and courses under the arts and letters are factors that hold back idealist writers to continue the craft. On the other hand, should the University promote student literary ingenuity and culture, the entire academic community can become a fertile ground that can grow and produce young dexterous and creative poet-writers. And maybe, soon, our university will become the next pacesetter in Philippine literary history.
V – REVIEW OF RELATED LITERATURE
For the past seven years, we have been using The Philippine Literature: A History and Anthology edited by Bienvenido Lumbera and Cynthia Nograles Lumbera (2005), in teaching the subject, Literature of the Philippines. The book is sequenced based on the chronological order of Philippine Literary History: – Pre-colonial Period, Philippines under Spanish Colonialism, Philippines under US colonialism, the new Philippine Republic and the Philippines after EDSA. All literary genres are presented in every chapter. It includes poetry, fiction, drama, and a newly categorized genre – creative non-fiction, commonly known as essay.
The book justifies that art, in any form, is the intellectual and cultural product of a society, and not otherwise, the society a product of literature. Greenstreams: The De La Salle Student Poetry Reader 1924-1996 (Villanueva, 2010) showcases the linguistic, metaphorical, and cultural evolution of the La Sallian consciousness through a historical panorama of poems in English and in Filipino. Although the book is arranged in different periods based on the La Sallian literary movement, it is significant because the compilation is in cognizance of the historical literary development of student campus organs and other student publications in general.
VI – CONCEPTUAL/THEORETICAL FRAMEWORK
Not Applicable.
VII – STATEMENT OF THE PROBLEM
The research is both an anthology and an examination of UE student literary development. The output is a collection of students' literary writings that are published in UE students' campus publication from 1947 until now. It seeks to meet the following objectives:
1) To compile all the published literary works in poetry of UE students
2) To be a source for literary analysis
3) To trace modernism in Philippine literary writing and poetry
4) To acknowledge UE student literary heritage
5) To use the published material for instruction in literary study
VIII- ASSUMPTIONS
Not applicable
IX- SIGNIFICANCE OF THE STUDY
Study in this area is still very rare.
This research will provide the University an edge in the present literary movement. It will unravel literary treasures that stretch far beyond what has already been documented. Gathering of all literary collections including the poems of the three modern poets is a clear sign that the University has seen the opportunities this research will bring. The research output per se will primarily contribute to students' literary writing. It will bring UE student poetry at par with that of other universities that have the facility, knowledge, and technology to train and harness student creative writing. It will tap the silent water in us, and so, creates the ripples that shall awaken the creative giants within us. Soon, poetry will mean UE – ours is worth the while.
X – SCOPE AND LIMITATIONS
The collation of UE students' literary writings is centered on students' poetry. It covers the poems published in the school's news organ from 1947 until the present. It will partly deal on the advent of campus literary writing, its development, and its influence on Philippine Literature.
XI – METHODOLOGY
The research methodology is historical research. It is the process of tracing, learning, and understanding the background and growth of a chosen field of study or profession that can offer insight into organizational culture, current trends, and future possibilities (C. Busha & S. Harter, 2011). Both quantitative and qualitative variables will be used in the collection of historical information. Once the decision is made to conduct the research, the following steps shall be followed to achieve the result: 1. the gathering of student poetry;
2. if appropriate, the forming of hypothesis that tentatively explain relationships between historical factors; 3. the rigorous collection and organization of evidence, and the verification of the authenticity and veracity of information and its sources (such as personal interviews and other forms of collaboration to verify the source); 4. the selection, organization, and analysis of the most pertinent collected evidence, and the drawing of conclusions; and, 5. the recording of conclusions in a meaningful narrative.
XII – EXPECTED OUTPUT
The output is a collection of UE student poetry in Filipino and in English.
XIII – BIBLIOGRAPHY
1. An Anthology of Literary Works of Siliman University 1980-1990 (a compilation of literary workshops and conferences). 2. Greenstreams: A Lasallian Student Poetry Reader, 1925-1996 (Manila: DLSU/Camilo M Villanueva Jr, 1996). 3. The Philippine Literature: A History and Anthology edited by Bienvenido Lumbera and Cynthia Nograles Lumbera (English Edition, Anvil Publishing, Inc. 2005)
XIV – WORK PLAN OF THE STUDY
(see attached excel file)
XV-FINANCIAL PLAN
A. Meals during field research (50 interviews/ poets)
(P 200.00/meal x 50 poets)=P 10,000.00
(see XVI – List of Poets and Reasons Re: Interview)
B. Transportation (50 interviews)
(P 200.00/ per trip x 100 trips) = 20,000.00
C. Preparing the Manuscript (typing and writing)
1. First Draft(P10.00/page x 1,000 pages)= 10,000.00 2. Second Draft(P1.50/page x 1,000 pages)= 1,500.00 3. Final Copy(P1.50/page x 1,000 pages)= 1,500.00 4. Book Binding (P 300.00/ hardbound x 5 copies)= 1,500.00 5. Proofreading (P 3,000.00/ package)= 3,000.00 6. English Editor (P 4,000.00/ package)= 4,000.00 D. Materials and Equipment
1. Batteries for Digital Camera (P 36.00 x 220 pcs.)= 7,920.00 2. Memory Card – 8GB (P 800.00 x 3)= 2,400.00
3. DVD Burn(P50.00 x 5 DVD's)= 250.00
E. Photocopying (P1.00 x 3,000 pages) = 3,000.00 F. Token to the Poets (UE Warriors T-shirt)
(P300.00/ x 50 people) = 5,000.00
G. Contingency Fund= 18,000.00
Total Expenses P 88,070.00
XVI – LIST OF POETS AND REASONS RE: INTERVIEW
A. List of Poets
B. Reasons for the Interview
The research methodology uses quantitative and qualitative means. The former shows the number of published poems and their makers while the later, through personal structured or unstructured interview/s, validates
the poets and their published writing.
Date of Submission of the Proposal
February 2o, 2012 – Details of the Proposal – Draft #1 March 13, 2012 – Details of the Proposal – Draft #2
Related Topics