Crime rates in the philippines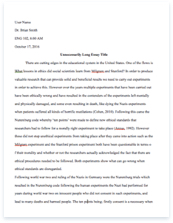 The whole doc is available only for registered users
A limited time offer! Get a custom sample essay written according to your requirements urgent 3h delivery guaranteed
Order Now
This Research Paper is made possible through the help and support from everyone, including: parents, teacher, family, friends, and in essence, all sentient beings. Especially, please allow the researcher to dedicate her acknowledgement of gratitude toward the following significant advisors and contributions. Mrs. Galindo for her knowledge shared to the researcher and for her most support and encouragement. To the parents, and friends of the researcher who provide the advice and financial support. The product of this research paper would not be possible without all of them.
DEDICATION
The Research Paper entitled The Rise of Criminality in the Philippines is lovingly dedicated to the researcher's parents and friends who have been her constant source of inspiration. They have given her the drive and discipline to tackle any task with enthusiasm and determination without their love and support this project would not have been made possible.
A. Background of the Study
Crime is as old as mankind itself. Since the biblical crime at the Garden of Eden, societies have emerged, laws have been created, and prohibitions have been declared but violations for forbiddances have continued. Crime has been with us from the very beginning; it has never ceased to disturb men's living together. Moreover, it has become a common societal phenomenon, viewed by some as a normal symptom, as if it was a functional component of the organization of man groupings. The Philippines, being a developing country, is not exempted from occurrences of crimes. Newspaper and television news updates are loaded with all sorts "misbehavior": murder, rape, theft, robbery and others. For this study, the crimes classifies into three: crimes against property (theft), crimes against person (murder), and rape. Though the latter could be considered crimes against person, it was decided that it should be separated from the rest because it is believed that is has different influencing factor, however it is noted that crime rates plunged over the past two decades. In fact, rates declined almost yearly. Between 1981 and 2000, crime rates for the crime against property and crimes against person declined by 80% and 61% respectively. On the regional picture, in the year 2001, statistics from Philippine National Police (PNP) showed that for crimes against person, Southern Tagalog (region 4) has the highest crime volume recorded, followed by the National Capital Region, Central Visayas (region 7), Western Visayas (region 6) then Bicol Region (region 5). For crimes against property National Capital Region was ranked at first, followed by Central Visayas, Southern Tagalog, Central Luzon (region 3), Western Mindanao (region 9), then Northern Mindanao (region 10).
4. B. Statement of the Research Question
1. What crimes are rampant in the Philippines?
2. What are the causes of the rise in these crimes?
3. What are the motives of those people who commit these crimes? 4. What are the possible solutions to prevent criminality in the Philippines?
Related Topics