"Crackling Day" by Peter Abrahams and "A Hero" by R.K. Narayan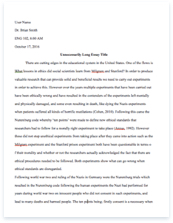 The whole doc is available only for registered users
A limited time offer! Get a custom sample essay written according to your requirements urgent 3h delivery guaranteed
Order Now
In both stories of 'Cracking Day' and 'A Hero' the focus is on a boy in a foreign country facing a number of different challenges. In 'A Hero' the challenge is that of a child trying to overcome his fears of dark and isolation, whilst in comparison, 'Crackling Day' is about a much bigger challenge.
Throughout the first half of the short story 'Crackling Day' almost all of the challenges faced are physical. The first indication of one of these is in the first paragraph in which we are shown the background for the rest of the story. We are told that every Wednesday 'the children of the location made the long trek to Elsburg siding for the square of pig's rind that passed for (their) daily meat'. In this sentence the lack of wealth of the following character is shown. It is clear his family is very poor from the fact that they depend on crackling to supply their protein and everyday to them it is a challenge to survive. As the story progresses we see the boy coping well with this challenge as he values greatly what he has. Lee (the boy) has never experienced any type of wealth so this also helps him to cope as he cannot really imagine anything more. He goes to collect the cracking on Wednesdays, so we are also led to believe that the narrator does not attend school or go to work.
The second large physical challenge is that of the cold, which fills a large part at the beginning of the story and recurs throughout. It is described violently and the tension is built as it has a greater and greater affect on Lee for the longer he stands in it. We are shown the mental and physical damage it is doing on Lee and his friend Andries and a sense of real pain is portrayed. The cold is even personified, 'We were creatures haunted and hounded by the cold' and displayed through the speech between the two characters like verbal shivering where the comments are kept very short and to the point. The friends tackle this challenge through physical activity, as they have no other means of keeping warm as they are so poor. But even Lee realises that their 'means of fighting it were pitifully inadequate'.
Another challenge that Lee has to fight is the fact that he has just lost his father/parents. For this reason he is now living with his Uncle and Aunt. When the white boys start hurling insults at Lee and Andries, Lee can fully control himself. It is not until the whites shout, 'You fathers are dirty black bastards of baboons!' that he starts to retaliate and shout back. It is obvious from the actions taken that Lee is very sensitive about the condition of his father and because of this he starts to fight the one who doubts him. Due to his loss of parents and his move to live with his Aunt and Uncle Lee is very unfamiliar with his new surroundings, location and social situation. This seems like a challenge that Lee will have to continue to work on. We do not know whether the character is ignorant to the rules of his new locality or if he just refuses to accept and live by them but by the end of the story it seems that he will make a greater effort to adjust in the future.
The biggest challenge in 'Crackling Day' is the theme of racial inequality. We do not even realise that boys in the tale are black until about halfway through, but from there on it is clear. It is their race that leads to the fight between boys, and from there the climax of the story in which Lee is beaten by his Uncle. The whole family recognises the injustice of what happens between Lee and the white boys, but it is only Lee who stands up on principle (which was probably partly due to his unfamiliarity of the rules). He refuses to apologise for what he did, as he believes strongly that the actions of the others were not justified.
In the second story, 'A Hero', the main challenge that the boy, Swami, faces is his fear of the dark. This contrasts with the 'Crackling Day' in that this challenge is a very private one that the rest of the family cannot really understand whereas the challenge of racism is something that many millions of people throughout the world have experienced and his whole family understands Lee's feelings. The fear of darkness and isolation are natural things that most children experience all over the world but it is only coloured children or those in a minority that experience racism.
Swami is challenged by his father to sleep alone in his study after Swami challenges the real courage and bravery of a boy that his father is reading about in a newspaper. After having slept with his grandmother for all his life Swami cannot bear to think about such a radical change and for his reason does everything within his power to avoid having to sleep in the study. This can be compared with 'Crackling Day', as like Lee, Swami doesn't question his paternal figure. Swami chooses to avoid his father rather than face up to him, as Lee chooses not to challenge his uncle after he has been beaten.
Swami is also challenged by the thief, near the end, and faces up to him, 'he realised that the devil would presently pull him out and tear him so why should he wait?'. He pounces on him and through this becomes a local celebrity for catching the burglar, which is a new challenge he will have to face.
Another thing that is similar is the way in which both boys see their respective challenges through to the end. Lee, just about manages to see his Uncles beating through to the end, whilst Swami although frightened by so many things, basically manages to see his night in the study to the end. Both of the boys are in one way or another fighting against something that society condemns. Both racism and the simple fear of darkness, are things that are kept very much quiet throughout communities and both are things that are difficult issues to face and fight. For Swami it is something quite domestic, and yet something that means just as much to him, if not more, then what Lee's predicament means to him. And yet on a bigger scale Lee is fighting for something that is demanded throughout societies all over the world and effects many more peoples lives each day, with much greater consequences.
Related Topics