"Country Lovers" by Nadine Gordimer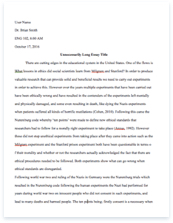 The whole doc is available only for registered users
A limited time offer! Get a custom sample essay written according to your requirements urgent 3h delivery guaranteed
Order Now
"Country Lovers" by Nadine Gordimer (1975) is about forbidden inter-racial love between a rich white farm owner's son (Paulus) and a poor, young black slave girl (Thebedi) who works on the farm. The story is set on a South African Farm and we follow these two children as they grow into a young man and young woman. The main theme of the story is the love that can never be accepted and the duty to live by the cultural and racial standards of the time. The time frame of this story ranges from when the two main characters are small children up to approximately 21 years of age. The story is told by the third person omniscient point of view so we, as the reader, can get a clear picture of the two characters themselves and how the plot unfolds. This author uses symbolism to portray the love the two shared and yet creates the conflict of the racial divisions between the two characters.
This is a classic story of a man and woman falling in love but can never be together and another man, loving the woman as faithfully as he can even though she does not share his love. We start out with the story telling of the two children (Paulus and Thebedi) playing together and then starting school. Of course in the time of this love, the schools or separate and while the boy went off to bigger and better schools, the girl had to stay and learn what she could from her own "black" school. They gave gifts to each other. He gave her "a painted box he had made in his wood-work class" (Gordimer, 1975) and she had given him "a bracelet she had made of thin brass wire and the grey-and-white beans of the castor-oil crop his father cultivated." (Gordimer, 1975) Later on, he brought her two more gifts, "a red plastic belt and gilt hoop ear-rings." (Gordimer, 1975)
These gifts were symbols of their love for each other. Later, the author utilizes the ear-rings to further symbolize the girl's love for the boy when he is on trial for the murder of their daughter. Even though these two people grew up together and shared a love and want of each other, they knew they could not have anything long term because of the racial and cultural duty they were to uphold. The boy, (Paulus), was the rich white son of the farm owner and was expected to hold himself to higher standards. He was to be educated and become an upstanding citizen of the community in the future. This is why he would have "the vocabulary of boarding-school and the possibilities of inter-school sports matches" (Gordimer, 1975) The author further expresses his status in society by stating "He was a popular boy at school" and "His parents often left him in charge of the farm for the weekend" (Gordimer, 1975)
The girl (Thebedi) on the other hand was left behind and ended up doing her duties as a slave girl for the farm owner and his wife. She uses her duties to hide the fact that Paulus has given her gifts as the author states, "she told her father the missus had given these to her as a reward for some work she had done." (Gordimer, 1975) The conflict of this story is the fact that a white land owner can not have a relationship with a black slave. Although this happens quite often, the society turns a blind eye to it. Then, Thebedi ends up having a white child which upsets Paulus to the point that he says "I feel like killing myself." (Gordimer, 1975) He is in such a panic over being found out that he doesn't want her to bring the baby outside and tells her, "you must give it to someone," showing that he wants to be able to hold onto his status in the community. Notice he calls the baby girl an "it" and wants her gone.
Thebedi doesn't know what to do but it is just a matter of a couple of days before Paulus comes back and sees the baby who is ill and shortly after-wards dies. The tone of this story has a very serious, lustful and yet loving factual base but the author still keeps it general. Thebedi and Paulus love each other. Although I believe Thebedi is more in depth with her love than Paulus. This is because Paulus did things with "other" girls from school yet Thebedi was always waiting for his visits home. Then, Njabulo comes along and shows Thebedi love and devotion but Thebedi does not see it for the love she holds for Paulus. Njabulo is doing his cultural duty by going through the process to take Thebedi as his wife.
Even when she has her white daughter, he still does what he can to care for the child as "Out of his farm labourer's earnings he bought from the Indian store a cellophane-windowed pack containing a pink plastic bath, six napkins, a card of safety pins, a knitted jacket, cap and bootees, a dress, and a tin of Johnson's Baby Powder." (Gordimer, 1975) Also, a credit to his keeping with his duty, when Thebedi's baby died, he took it to bury it until the police came and took the baby away to see what had caused such a sudden death in an otherwise healthy child. Thebedi loved Paulus but hurt that he would deny their child she lied at first once he was arrested and said she "she saw the accused pouring liquid into the baby's mouth" which after a year she then said "She had not seen what the white man had done" (Gordimer, 1975).
The court believes Paulus killed the baby but for lack of evidence, they find him not guilty. He is ashamed and leaves to return home and Thebedi leaves with nothing more to say than "It was a thing of our childhood, we don't see each other any more." (Gordimer, 1975) While reflecting on this story, it has all you could want in a short story. A plot, conflict, time frame, setting, tone and symbolism. It is told in the third person omniscient point of view so the reader can have a clear picture of the story that it is trying to portray. It covers things such a racial and cultural duty that is expected of whites and blacks of the time. It has the conflict of forbidden love of an inter-racial couple. The characters are described and create knowing between them and the reader. The tone of the story is serious though in its portrayal of love and duty.
References:
Clugston, R. W. (2014). Journey into literature (2nd ed.). San Diego, California: Bridgepoint Education, Inc.
Gordimer, Nadine (1975) Country Lovers. Life Times: Stories 1952-2007: Bloomsbury Publishing PLC
Related Topics