Compare And Contrast A Sep. Peace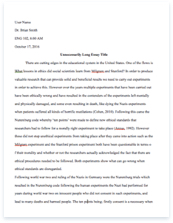 The whole doc is available only for registered users
A limited time offer! Get a custom sample essay written according to your requirements urgent 3h delivery guaranteed
Order Now
A Separate Peace and the movie Dead Poet's Society, starring Robin Williams, go behind the scenes and show us the inner workings of an all boys preparatory school. Welton Academy is the setting of Dead Poet's Society while New Hampshire's Devon School is where A Separate Peace takes place. Both works deal with how one individual steps into the school and changes things, for better or for worse. A Separate Peace and Dead Poet's Society differ in that, in Poet's, no one accepts guilt for what happens, while Gene Forrester, the main character in A Separate Peace, claims responsibility for all that has happened. Both A Separate Peace and Dead Poet's Society deal with similar issues in similar settings, but they differ in that there's no clear choice for a guilty party in Poet's and A Separate Peace has one.
Things start to change in A Separate Peace when Gene Forrester, all around good guy and academic scholar, meets Finny, whose innate charisma consistently allows him to get away with mischief. Gene begins to admire Finny and is given the chance to be like him when Finny urges Gene to jump into a river from a tree. They then start a secret society based on this event, much like the boys of Welton Academy. The "troubles" at Welton begin when John Keating is hired to teach English. A school built on "discipline, tradition, honor, and excellence," Welton is not yet ready for Keating, an eccentric teacher with unique, if not over the top, teaching methods. The boys; Knox Overstreet, Todd Anderson, Charlie Dalton, and Neil Perry; are amused and flabbergasted when Keating orders them to rip out Dr. Pritchard's introduction to the poetry book. They are even more amused when he tells them to stand on the desk or conduct a class on "the dangers of conformity." They, too, start a secret society inspired by Keating.
While the feelings of the students at Welton are purely of admiration, thoughts of jealousy and envy filter into Forrester's feelings toward his roommate. He suspects Finny envies his academic achievements and is trying to distract him. Although he still maintains a friendship with Finny, the feeling has now progressed to outright hatred. Gene realizes the error of his ways when Finny tells him that he wants to see him succeed and accompanies Finny to their tree jumping rituals. When Finny reaches the edge of the branch, Gene's knees bend, shaking the branch and causing Finny to fall to the bank and shatter his leg. The tragedy is considered an accident and no one blames Gene- except for Gene himself.
The same cannot be said of Keating. The students risked their Welton careers for his sake and Dalton was expelled because he punched Richard Cameron, who "snitched on Mr. Keating." The school needed to save face for the suicide of Neil Perry, and Keating was their scapegoat.
With good reason. No one has bought into Keating's teachings more than Neil. He was the one who decided to start a Dead Poet's Society and decided to go against his father's wishes because of Keating's teachings. Had it not been for Keating, Neil wouldn't have stood up to his father and acted in a play, instead waiting until after he graduated and became a lawyer.
The difference between Poet's and A Separate Peace is that in A Separate Peace, Gene admits to his wrong doings and feels that it was because of him that Finny dies. However, the students' love and admiration for Keating prevent us from pinning the suicide of Neil on Keating and his teachings, even though it was shown that if Neil Perry had not met John Keating, none of this would have happened and Perry would be a lawyer. Gene is ultimately shown as being an anti-hero while Keating progresses through the movie with a hero tag intact.
In conclusion, the works of A Separate Peace and Dead Poet's Society are alike in that both deal with similar issues in similar settings, but the difference lies in that one established a guilty party while the other didn't and had it's antagonist's image clean. Keating and Finny both leave lasting scars on the people they touched, and these scars changed them for better or for worse. Gene ultimately confesses that he is to blame for all that has happened to Finny, while Keating's character is left without a job but with a clean image. Perhaps a sequel will show what conspired behind closed doors at Hellton and Keating's image will be tarnished? Just a thought.
Related Topics