Common workplace problems and their solutions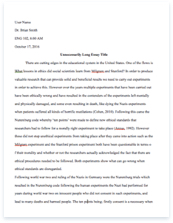 The whole doc is available only for registered users
A limited time offer! Get a custom sample essay written according to your requirements urgent 3h delivery guaranteed
Order Now
A workplace is the location at which an employer provides work for an employee. The workplace is located in a variety of settings including offices, manufacturing facilities or factories, stores, farms, out-of-doors, and in any location where work is performed. Employee conflicts in the workplace are a common occurrence. Conflict arises from a clash of perception, goals, or values in a field where people care about the outcome. Dealing with employee conflicts in a timely manner is important to maintaining a healthy work atmosphere.
Organizations should understand the usual workplace problems, so that key solutions are found before the issue becomes uncontrollable. If not it can result in depressing behaviours among employees such as physical or emotional withdrawal, resignation from jobs, aggression, and even violence. Common workplace problems are result from unethical behaviors, unfair discriminations, poor communications, and negative emotions.
Employees using unfair discriminations among workers is one of the causes of troubles at the workplace. Workplace discrimination is defined as when someone, or a group of people, is treated less favourably than another person because of their race, disability, and sexual preference. Robbin, and Judge, (2013), talked about excluding working women from career promotions at the workplace. In other words, male workers are rule women and they think that women are less capable than men. For instance, employers will hire and fire employees based on gender especially women (Type of Employment Discrimination, 2008). Robbin, and Judge, (2013), mentioned that men think women are just right for work scheduled jobs. In addition, insulting employees are also another factor contributing to workplace discrimination. Colleagues may have ego and they will show the negative emotions on coworkers (Sorrelle, 2012).
Therefore, if an employee gets promotion from boss, some coworkers will become dejected and they will show their ego and jealousy toward that member of staff by insulting him or her with vulgar and sensitive jokes. Additionally, bullying colleague direct to or a particular group, for example, disable workers is a kind of discrimination too (Robbin, and Judge, 2013).Workplace bullying can be a traumatic experience for those who are targeted. The motives for bullying manners are mostly by managers who expect to reach targets by bullying employees as long as to reach. If a leader lacks self-confident leadership skills, he or she feels threatened, then they may bully to remain in control or enable others to bully.
Poor communication can lead to errors, frustration, missed deadlines and unmet goals at the workplace. Effective communication is essential in planning and controlling an organization's resources to accomplish the company's objectives. Loss of body language while listening can lead to poor communication at workplace (Weisman, 2012). Physiological barriers can say as body language which is characteristics of the speaker or listener that interfere with the transmission or reception of information. For example, an allergy or sleepiness may influence an employee's concentration. In addition, being impatient and moving out from that place, while a person is speaking will distract the message receive clearly. Besides that, lack of specificity or non specific communication while talking will confuse the listener (Weisman, 2012). Recruits grow by receiving new things in particular ways, which sometimes make them difficult to recognize it. If employees do not understand what they learn; employees may recommend incorrect solutions (Dyer, 2008).
Cleary note that, words have different meanings for different people, which complicates communication. Furthermore, incorrect pronunciation, complex sentences, faulty spelling may also confuse listeners while listening. Moreover, lack of focused attention among colleagues lead to poor communication too (Weisman, 2012). Boredom influences an employee's receptiveness to a message. Weisman, (2012) mentioned that when we are not focused mentally, we will be physically engaged with something else. If an employee attends a meeting regarding a company's bankruptcy, he must be focused fully. If not it may cause him to misinterpret the speaker's message and all of these situations result in communications barriers in the workplace that can be difficult to overcome.
An unethical behavior by workers is intolerable and has significant consequences for an individual. Unethical behaviour in the workplace is any action that does not conform to the standards of conduct established by the organization. Unwanted sexual advances towards female workers that create hostile is become prevalent nowadays at workplace (Robbin, and Judge, 2013). Sometimes, employees are dependent on each other for teamwork and support and such closeness and intensity can blur the professional boundaries and lead people to step over the line. Sexist or sexualized environments which are full of sexual joking, and viewing Internet pornography usually shapes the attitudes that male workers have towards their female colleagues and lead to sexual harassment. On the other side, workers consuming alcohol at workplace is even a major problem too. The first cause of alcohol consumption at workplaces is shift works. Employee may feel tired during the shift work. In such a situation, recruits may take alcohol to overcome the tiredness.
Alcohol consumption at the workplace is actually employee's personel matter and if the work is affected by alcohol abuse, the employer has rights to interfere (Alcoholism in the workplace, n.d).It is important to realise that, employees can even access to alcohol at workplace and some bosses are encouraging alcohol use among employees. Apart from that, gambling during working hours will affect the productivity of the team and spoil the environment. The reasons behind gambling are feeling of anger, frustration and, fear on work that makes the employees to gamble (Problem Gambling and the Workplace, 2013). Another key point is they think it is an opportunity to get away from thoughts and feelings which may be depressing and a dream of winning a fortune. They gamble while earning money at the workplace.
Negative emotions among workers can lead to workplace problems that have huge negative impacts on an organization. Negative emotions can be said as any emotion that is not good including depression, hopelessness, fear, and anger. Some employees may have frustration toward work environment from the moment they find, they cannot cope up there anymore. They have been working at the same company for many years and doing the same tasks for the whole day which do not have any challenges to prove their capability. Workers probably get frustrated when they do not get any increment for their work from their boss and even opportunities to prove their abilities even though they do complete tasks more than employers expect ( Bakken, 2011). In the same fashion, some workers will feel loss of control at workplace due to pressure from the employers.
It happens whenever too much work or new projects gave at one time by the boss with short deadlines (Bakken, 2011). This will make the employees cannot focus at one and leads to incomplete tasks. At the present time, misunderstandings, between colleagues due to different personalities can result in workers disliking each other. Workplace gathers different personality workers and not all will cope with each other. For example, an employee might dislike a person' character but he or she has to work with that recruit every day. Bakken, (2011) pointed that employees may dislike their boss due to unappreciated outcomes for their work. Different personalities in an organization cause some workers to misunderstand and feel hateful to work among each other.
Arriving at a positive resolution of conflicts is always the ultimate goal. Organization managers must be clear of the causes of the conflicts. Common workplace problems are mostly resulting from unethical behaviors, unfair discriminations, poor communications, and negative emotions. In a resolution of conflicts, emotions may interfere with arriving at a productive resolution. Take time and resolve the problems at designated time. At first, employers must act honestly and raise issues in a fair and timely way (Whakatutuki, 2012). Generally speaking, employers must not follow discrimination among workers and treat them equally.
Whakatutuki, (2012) stressed that organizations should inform staff on their rights and rules of company to avoid harassments, bullying and even gambling at workplace. Be clear about the facts and talk to the person who is causing the conflict. Think what will resolve the conflict and look for the solutions (Whakatutuki, K, 2012). Conflict can be helpful in making necessary changes within work environment. However, unresolved conflict can result in loss of productivity of management and it should be stopped.
Related Topics