Clayton Industries Case Study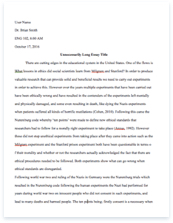 The whole doc is available only for registered users
A limited time offer! Get a custom sample essay written according to your requirements urgent 3h delivery guaranteed
Order Now
Clayton Industries Inc. was founded in 1938 Milwaukee. Their business was built around window-mounted room air conditioners for residential and light-commercial applications. In the early 1980's Clayton saw growth opportunities within the North American commercial sector, as well as in European residential and commercial sectors. In its expansion, Clayton acquired Corliss, Fontaire, Control del Clima, and AeroPuro, all European-based companies. These four companies made up what was then known as Clayton Europe. However, Clayton's entry into this market was not without issue. Issues
Per the case study,
"Early progress was slow. While the European market for air conditioning began to grow in the 1990's, it was from a low base. Even in 1998, air-conditioning was only in 7% of homes in Italy, and 11% in Spain, compared with U.S. penetration of 71%. Many Europeans saw air conditioning as an expensive American luxury that harmed the environment." This represents the first, and broadest, of several issues Clayton encountered in regard to taking on a new market. Obviously, the European market does not see air conditioning as a necessity like many people in the American market do. This week's text material and discussion board talked cultural intelligence. Specifically, I talked about several successful state-side companies who essentially flopped because they weren't familiar with the wants and/or needs of that particular marketplace. It is essential for a company to know the market they are trying to enter; otherwise, failure is a likely possibility.
More specifically, Clayton Industries Italian subsidiary, Clayton SpA, was the main focus for this case study, and described several struggles they dealt with. SpA took a major hit due to the global recession. "Sales were down 19%, and after decades of solid returns, Clayton SpA was in its third year of losses, now accumulating at more than $1 million a month." Peter Arnell, the newly appointed country manager for Italy, was met with a challenge. Clayton's CEO Dan Briggs, and Clayton Europe's President Simonne Buis, expected a working plan of action from Arnell that would ultimately turn the division around.
While Ms. Buis worked hard to create a more integrated European organization, she set high goals, and instilled aggressive market penetration. Again, cultural intelligence becomes an issue, as she did not take into account that many countries had a strong national brand preference, for example, Fontaire in Brussels and Corliss in the UK. Buis' plan of action included the implementation of the 10/10/10 plan; cut receivable and inventories by ten days, and reduce headcount by 10%. Her second plan of action was the "top Four in Four;" a management plan to show how each country's product would be in the top four in the European market within four years. While this would prove difficult for pretty much all of Clayton Europe's companies, it was the biggest challenge to Italy. Although Italy's unit accounted for 55% of Italian revenues for 2009, it only equated to 12% of sales for the rest of Europe. So while there were seven chiller companies in the European marketplace, Clayton held a distant fifth position of overall market share. With this being the case, Clayton SpA was lacking in profitability. Course of Action
Arnell needs to focus on cauterizing the fiscal hemorrhage that Clayton SpA was experiencing, to the tune of $1 million per month. It is important that a course of action be put in place that would staunch this outpouring of money, but to also leave enough room to plan for future marketplace expansion. Although Clayton SpA experienced quite a bit of success in regard to large projects in Italy to include public and institutional segments, as well as the home sector. However, they were lagging in the commercial marketplace, as many favored Asian products that offered a lower lifecycle cost. Based on this, SpA should focus its energy where they are strongest, and remove themselves from the commercial market. Shutting down this portion of the manufacturing facility will allow them to cease heavy operating losses, while giving them additional resources to focus on their stronger products.
It is important that Arnell build successful working relationships with FILM. To do so, he must be honest with them, gaining their trust. He made a good start toward this by extending goodwill and showing openness to all options of continuing operations of the Brescia plant. While I stated above that Arnell should cease operations of manufacturing commercial units, I want to reiterate that he should then take this man-power and use it elsewhere, where it could be better utilized. It is important that he gain the backing of the union, because it is more than likely that the employees will not trust him if the union doesn't.
Lastly, once the economic state of Clayton SpA reaches a steady keel, the option of expansion could still be explored. Per the case study, the absorption chiller market is on the rise, although Buis was unsure of its growth potential. It would be important to study the market, specifically the need for this kind of product in their current geographical location. Once a determination is made in regard to not only demand, but also financial analysis, SpA could then decide whether they want to move forward with phasing out the less successful compression chiller line, replacing it with that of the absorption chillers.
Reference
Bartlett, C., & Barlow, B. (2010). Clayton Industries: Peter Arnell, Country Manager for Italy (Vol. 4199). President and Fellows of Havard College.
Related Topics