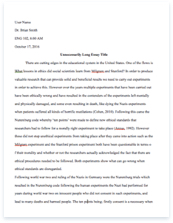 The whole doc is available only for registered users
Pages: 13
Word count: 3017
Category: Novel
A limited time offer! Get a custom sample essay written according to your requirements urgent 3h delivery guaranteed
Order Now
Professor Exchange: The chapter alternately follows two planes moving in the opposite direction from shortly after their take-off to the moment of their landing. It is the 1st of January 1969 and two English literature professors are changing their places for six months. One goes to the State University of Euphoria, the famous centre of learning located in the most attractive country in America between Northern and Southern California. The other goes to the University of Rummidge, an obscure college in an ugly industrial city in the English Midlands. The Englishman Philip Swallow, aged forty, is bound to Euphoria, while the American Morris Zapp, of the same age, is bound to Rummidge. Swallow's Career: Philip Swallow is a postgraduate student and junior lecturer at Rummidge. He has low self-esteem, no ambition, and the last major work he finished was his MA thesis. All his academic attempts are marred by his obsessive perfectionism. He managed to finish his MA thesis only under the liberating influence of a wonderful honeymoon in America. He originally went to America on a fellowship at Harvard but he missed his love and fellow student Hilary Broome. Hilary gave up her studies and came to marry him and accompany him on his proposal.
After their return to Rummidge and after the births of their three children, Amanda, Robert, and Matthew, the marriage lapsed into a tedious routine. The Radical Boon: Philip Swallow is offered the exchange only when his colleague gives it up in favour of a more attractive post. The head of the department intends to cheat him out of a senior lectureship in favour of a more capable candidate, which could be done more easily during Swallow's absence. Swallow happily anticipates the sense of freedom he once already felt in America and is overjoyed to escape from his domestic responsibilities. In the plane Swallow meets his former student, the highly unconventional radical Charles Boon. Swallow is shocked to find out that Boon is going on successfully in life and that he is returning to spend a second year at the University of Euphoria. Zapp's Career: Morris Zapp is a distinguished professor at Euphoria who has already achieved all that he possibly could have achieved in his professional career.
He is self-confident, assured of his superiority in his field of study, sarcastic, and arrogant. Recently he has been troubled by a sense of having no end to work for: his reputation cannot be enhanced any further, it can only be damaged. He plans to write a monumental work comprising absolutely all that can be said about the subject and so completely exhausting the given field. He has started with the novels of Jane Austen. The Fallen Mary: Morris Zapp applies for the exchange despite his life-long scorn of England and the English. It is the only alternative open to him if he wants to put off divorce. His second wife Désirée gives him half a year of delay under the condition that he stays out of the house. He is not fond of his wife but of his twin children Elizabeth and Darcy, whom he would lose on divorce so as he lost his daughter Melanie from the first marriage. He is sold the plane ticket by his student for half the price and is shocked to find himself on a plane carrying women for an abortion trip. He engages in a conversation with his fellow passenger, Mary Makepeace, and is no less surprised that she is a Catholic College tutor pregnant with a priest. "2. Settling."
Chapter Structure: The chapter contrasts the differing experiences of the two professors on their arrival at the hosting universities, their accustoming themselves to the new environment, and the faux-pas by which they introduce themselves in the respective departments. It follows their succumbing or resisting to sexual temptation, contrasts their first visits to a strip-tease show, and finally reunites them with the characters they met previously on their planes. American System: Philip Swallow finds himself cheap lodgings in the Slide Area, the part of the city of Plotinus subjected to earthquakes. On his first visit to the university he finds the building searched for a bomb and learns that this is no rare occurrence in the city. He is confronted with careful organisation of the department and superficial joviality of the staff. He finds a student waiting for him who seeks to be enrolled in the course of novel writing that he is supposed to teach despite his lack of qualification.
From the student, Wily Smith, he learns the meaning of various slogans written on buttons that he already encountered with Charles Boon in the plane. Smith wears a button reading Keep Kroop, which works as a banner announcing sympathy to a favourite professor threatened by dismissal for his failure to publish enough. British System: Morris Zapp finds England as disappointed as he anticipated and he has a hard struggle with the cold climate. He finds himself lodgings in the house of the poor Irish doctor Brendan O'Shea. On his first visit to the university, he is surprised by the relaxed approach and lack of organisation. The secretary wonders at his questions but informs him that it is holiday and the head of the department went shooting. In his first days, Zapp feels intensely lonely as the staff pays him no attention. After the return of the department head, professor Gordon Masters, the members of the staff introduce themselves, but after this they are no more friendly with him than before. To cope with his loneliness, he resorts to listening to the radio and hires himself a colour TV. Mrs Zapp: Philip Swallow is surprised to find that Charles Boon is the university celebrity for his highly successful radio show.
The Charles Boon Show is a non-commercial, independent, highly radical night show focused on discussion of various controversial topical issues. Swallow is invited at a cocktail party given by the head of the department, professor Hogan. He is received with mixed feelings for his curiosity about the case of professor Karl Kroop and for his having no field of study. He retires to the terrace where he makes acquaintance with Mrs Zapp. She drinks there and intimates to Swallow how she hates the view, and by extension Euphoria as such, how she dislikes Charles Boon, and how she enjoys being without her husband. When Swallow returns to the party, he finds it is over. Mrs Swallow: Morris Zapp is visited in his office by Mrs Swallow who comes to find a book her husband asked her to send. The book is a manual called Let's Write a Novel. Zapp is found by Mrs Swallow in complete darkness, crawling on the floor in search for a cigarette he has dropped, and finally burning his finger on the lighted cigarette and bumping his head on the table as he stands up. They do not find the book, but Zapp takes the pain to look it up for Mrs Swallow after she has left.
He opens the book and is surprised to find there very simple, very commonsensical, but very truthful ideas. Melanie: Philip Swallow forgets his keys and has to call for his fellow tenant Melanie Byrd to get in. She invites him to her room where a small group of young people hold a hippie session. They are all dressed in strange costumes, they drink, smoke pot, and perform various spiritually endowed tasks, as rubbing one's back against the back of another person, massaging the back of another person by their feet, or dancing to ethnic music. Swallow realizes he is too old for such parties and retires to his room. Melanie comes to him and asks him whether she can sleep in his room for the night. Swallow accepts and they eventually make love. Bernadette: Morris Zapp is regularly visited by his house-lord who escapes from his wife and children and watches Zapp's colour TV. Zapp is surprised to find that unlike American doctors, doctor O'Shea is not well-off. O'Shea brings his wife's young niece Bernadette, a simple country girl, to watch TV with him.
He is called off by one of his patients, Mrs Reilly, and as his car does not start, Zapp offers himself to drive him to the patient. Zapp is surprised with his own kindness. On his return, Zapp catches Bernadette with his Playboy and he lends the magazine to the girl. The girl is discovered with the magazine by O'Shea who reproaches Zapp for keeping such unchaste materials in his house. Zapp briefly thinks of seducing the attractive Bernadette but gives up the thought and goes for a trip to London instead. He is tempted to see a strip-tease show in Soho but is disappointed to find himself the only guest in the shabby place. There is only one girl, who turns out to be nobody else than Mary Makepeace.
She decided to keep the child after all and have it born in England. Mary refuses to dance for Zapp, so he invites her for a dinner. Strip-Tease: Swallow is tortured by guilty feelings with respect to his wife but at the same time he experiences a sexual re-awakening. He tries to find Melanie to talk to her, but the girl seems to have disappeared. He sets off for a trip to the city of Esseph. He comes across signs advertising various strip-tease shows and finally he carefully selects one such place and goes in. He does not expect much but is pleasantly surprised to find three young and beautiful girls dancing naked before his eyes. Coming out of the place after some two hours, he stumbles on Melanie. She shows little concern for the night they spent together and is about to hurry for a date with a man seeking lodgings. Swallow offers to lodge the man only to find out that he is nobody else than Charles Boon. "3. Corresponding."
The entire chapter consists of letters exchanged between the visiting professors and their wives. Swallow's Affair: Hilary Swallow writes to her husband about domestic affairs, whereas Philip Swallow informs his wife about student unrest, strikes, and police manoeuvres in Euphoria. Hilary describes that Morris Zapp brought her the book Philip wanted but forced himself into the house in order to enjoy home cooking. Later she explains that Zapp asked her to lodge Mary Makepeace and she took pity in the pregnant woman who could not find any other shelter. Hilary receives an anonymous letter which claims that her husband has an affair with Zapp's daughter. Philip first denies it, explaining that Zapp's daughter is only nine years old, but he confesses as it comes out that Melanie is Zapp's daughter from his first marriage. Hilary reacts by ordering central heating for the house with Zapp's help and rejects her husband's invitation to accompany him in Euphoria for the Easter holiday. Humiliation Game: Désirée Zapp replies her husband's letter but emphasizes that she is not going to change her mind as to the divorce.
She is amused with Philip Swallow, who unwittingly influenced the promotion affairs at Euphoria. She was seated next to him at a department dinner during which he proposed to play the game of his own device called Humiliation. The player gives a name of a book which he never read but which he thinks the other players did. The principle is at first beyond the understanding of professor Howard Ringbaum who is highly competitive in nature. When he comes to comprehend the game, he announces that he never read Hamlet. This piece of news soon spreads in the department and the head considers withdrawing Ringbaum's promotion and giving a chance to Kroop instead. Melanie and Boon: Morris Zapp is enraged when he accidentally comes across an unfavourable review of his own essay in an old issue of the Times Literary Supplement. The reviewer is anonymous, but Zapp discovers clues in Swallow's house which lead him to believe that the reviewer was Swallow. Zapp is further alarmed by an anonymous letter which claims that his daughter Melanie has an affair with Swallow. He urges his wife to make inquiries, which she accordingly does and finds out that Melanie is presently the girlfriend of Charles Boon who is lodged together with Melanie in Swallow's flat. "4. Reading."
Chapter Structure: The chapter consists of various articles published by the local newspapers in Euphoria and Rummidge. It is introduced by several advertisements and an article showing the effects of sexual revolution and the Women's Liberation Movement in America. The following articles describe the revolutionary events at the universities of Euphoria and Rummidge. People's Garden: The University of Euphoria is in possession of a piece of land used as an unofficial parking lot. The people spontaneously make it a garden, on which the university erects a fence to protect its property.
There are mass demonstrations to save the People's Garden, the police attempts to suppress them, and there follow outbursts of violence. The result is one dead and many injured. A march is planned for which as many as 50,000 people are expected. Students' Revolution: The University of Rummidge is criticized by Student Unions calling for reforms. Radical left-wing students are not satisfied with the negotiations and take the premises of the university by force. Professor Masters reacts to the sit-in by resigning at his post. Zapp is appointed as an independent mediator between the parties. "5. Changing."
Swallow and Mrs Zapp: Due to heavy rain there is a land slide and the house where Swallow lodges is destroyed. He finds accommodation with Désirée Zapp with whom he develops an affair. He voluntarily takes care for the household and the twins. The public unrest concerning the Garden continues. Swallow thinks of it as the Vietnam war in miniature. He is arrested for stealing bricks when he gives a lift to his students who took the bricks from the site of a demolished church. Désirée bails him out. Zapp's Success: Zapp is successful in the negotiation between the academic board and the students. He occupies professor Masters's room and actually takes over much of his responsibilities. Masters escapes from the mental asylum and pursues Zapp whom he holds responsible for the loss of his post. Zapp manages to trap him in a paternoster and Masters is escorted back to the mental home. Zapp recommends the promotion of Swallow rather than of his competitor Robin Dempsey and his suggestion is carried out.
Afterwards Zapp learns that the unfavourable review of his essay was not written by Swallow but by Masters. Zapp is offered the post of the head of the English department at Rummidge. Zapp and Mrs Swallow: A cube of frozen urine hits the roof of doctor Brendan O'Shea's house. Zapp finds accommodation with Hilary Swallow. He tries to seduce her, but Hilary resists at first. She calls her husband to ask him to come home at once because she is tempted to another man. She does not realize that she is calling to Charles Boon Show in which Philip features as a guest. He tells her that he himself has an affair at present. On learning this Hilary succumbs to Zapp. Désirée calls Hilary to tell her about her affair with Philip. Hilary confesses to her affair with Morris. Désirée suggest a meeting of all the four of them. "6. Ending."
Solution Searching: The whole chapter is presented as a dramatic dialogue or as a film script. The two couples take planes to meet in New York and their planes nearly collide above the airport. Half-seriously, half-mockingly, they try to find a solution for their situation and to decide which of the husbands will be distributed to which of the wives. They cannot agree who should share the hotel room with whom, so finally the two men are put together in one room and two women in the other. In the middle of the night they however move so that each ends up with his or her respective spouse. Cinematic Conclusion: The next day the couples enjoy a shopping trip and on return, they try to solve their situation again. They watch the march in Euphoria on TV, which after all proceeds peacefully without violence. The men start discussing literature. Philip suggests that the novel is no more a suitable medium for transmitting the experience of life. He believes that the film is more appropriate because unlike the novel, the film can end at any moment without the audience anticipating anything. The picture of Philip talking and the others listening to him suddenly freezes. The novel ends.
Analysis
Campus Novel: The book follows the model of a campus novel in that it is set on academic ground and deals with professional academics. It is exuberantly witty but intelligent, it not only focuses on English literature professors, but also includes a number of allusions to English literature classics and playfully deals with concepts related to the literary composition. The book successively presents a variety of literary genres and approaches. There is a past tense narrative, an alternation of two narratives at one time, a series of newspaper articles, an epistolary chapter, and an excursus into a dramatic dialogue. It starts as a realistic novel, but gradually more and more unlikely incidents are included, and finally the book gains a distinctively grotesque vein. Topical Issues: The novel contrasts the radically different higher education systems in America and in Britain. The comedy derives from presenting the most manifestly absurd features of both systems through the eyes of an unacquainted stranger. This part of the comedy is the most light-hearted one. The book is however set in the turbulent 1960s and touches on the serious issues of the time, including the Vietnam war, racism, or woman emancipation. It interestingly shows a contamination of the academic ground, normally a secluded world of its own, with external violence by introducing the Garden conflict to Euphoria and the student revolution to Rummidge.
Related Topics