"Cathedral" by Raymond Carver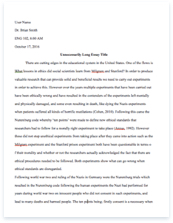 The whole doc is available only for registered users
A limited time offer! Get a custom sample essay written according to your requirements urgent 3h delivery guaranteed
Order Now
A closer look at the story by Raymond Carver 'Cathedral' shows that of a narrow-minded man, put off by the sightlessness of his wife's former employer, and is made to see the world — almost literally — through the handicapped man's senses. It is a story that speaks volumes in few words.
The story is that of a blind leading the blind. This can be seen in the short story where the blind man- Robert- directs the narrator of the short story, in his drawing of a Cathedral. One important lesson to be learned in this short story is that there is an inbuilt ability in every human being and as such, no man should be discriminated against because of his physical flaw.
In the short story, the narrator didn't not at first like the idea of the blind man paying him and his wife a visit. This can be seen when the narrator said "He was no one I knew. And his being blind bothered me. My idea of blindness came from the movies. In the movies, the blind moved slowly and never laughed. Sometimes they were led by seeing-eye dogs. A blind man in my house was not something I looked forward to."
Thus, the narrator eventually sees the world literally and reads meaning to it by the actions of the blind man. At the end of the short story, the narrator realizes his own frailties as a human being and this can be seen when the narrator said, "My eyes were still closed. I was in my house. I knew that. But I didn't feel like I was inside anything."
The story further teaches that no man can be perfect no matter how hard we try. The narrator in the story realizes this and it prompted his philosophical mind to make a powerful statement towards the end of the story. How can a blind man lead another man that has his eyes closed? This is a question that the short story raised and answered in few sentences.
WORKS CITED
Carver, Raymond. Cathedral. New York: Knopf, 1984.
Facknitz, Mark A. R. "'The Calm,' 'A Small, Good Thing,' and 'Cathedral': Raymond Carver and the Rediscovery of Human Worth." Studies in Short Fiction 23 (1986): 287-96.
McCaffery, Larry, and Sinda Gregory. "An Interview with Raymond Carver." Conversations with Raymond Carver. Ed. Marshall Bruce Gentry and William L. Stull. Jackson: UP of Mississippi, 1990. 98-116.
Meyer, Adam. "Now You See Him, Now You Don't, Now You Do Again: The Evolution of Raymond Carver's Minimalism." Critique 30 (1989): 239-51.
Shute, Kathleen Westfall. "Finding the Words: The Struggle for Salvation in the Fiction of Raymond Carver." The Hollins Critic 24 (1987): 1-10.
Related Topics