Case Study Myasthenia Gravis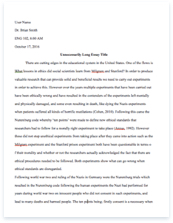 The whole doc is available only for registered users
A limited time offer! Get a custom sample essay written according to your requirements urgent 3h delivery guaranteed
Order Now
INTRODUCTION
Myasthenia Gravis, (MG), which means "grave muscle weakness" is a disorder classified as a chronic autoimmune neuromuscular disease (NINDS, 2010). This disease causes weakness in the muscles of the peripheral nervous system. The more frequently the muscle is used, the more likely it is to be affected. Thus, the first muscles affected are typically those involved in eye movements, facial expressions, talking, chewing and swallowing (Lundy-Ekman, 2007). MG is not contagious and with proper treatment has over a 90% survival rate (NINDS, 2010). It is possible that life expectancy can be affected if the muscles related to breathing are involved or if accidents occur because of vision or limb movement issues (Twork et al., 2010). ETIOLOGY/PATHOLOGY
MG affects both male and females but more likely women under the under the age of 40 and men between the ages of 60-70 (Lundy-Ekman, 2007). The disorder is caused by an issue of communication at the neuromuscular junction. As electrical messages arrive in this junction, they release Acetylcholine to nerve receptors to control muscle contractions, whose actions trigger or suppress muscle movement. Patients with MG have a limited amount of these receptors because they are destroyed. The destruction is caused by antibodies that were made by the human body, intended to combat germs and infections (Lundy-Ekman, 2007 and NINDS, 2010). This disease is believed by many researches to have origin in the thymus. Some patients afflicted with MG have abnormal growth or tumors in this gland (Cavalcante et al., 2011). DIAGNOSTIC TESTING
Health practitioners will test for Myasthenia Gravis by first performing a medical history and physical examination. This may then progress to a neurological exam. These exams will test for muscle weakness and reflexes (Lundy-Ekman, 2007). Blood tests will look for high levels of antibodies that are attacking the acetylcholine receptors. CT exams can observe an abnormal size/shape of the thymus (NINDS, 2010). In acute care facilities where these types of tests are not always available, breathing strength could be measured to see if the disease has progressed enough that respiration is failing. In addition, bedside testing measures such as the ice-test can be performed noninvasively (Browning et al, 2010). In this examination, ice is applied to the ptotic eyelid and then measured for sensitivity changes according to predetermined criteria. SIGNS AND SYMPTOMS
MG is generally suspected if the patient has impairment in eye movements or vision, facial expressions, speech problems, and weakness in the limbs or neck (Cavalcante 2011 and NINDS, 2010). The muscles of the body that are frequently contracted are those most affected. Other symptoms may include dizziness, disorientation, swallowing difficulties, proximal limb movements, and respiration (Lundy-Ekman, 2007). MEDICAL MANAGEMENT AND TREATMENT
Myasthenia Gravis can be controlled by medical intervention. Medication can help improve neuromuscular transmission. Anticholinesterase drugs work by breaking down acetylcholine in the junction to allow the ACh more time to stimulate the muscle. Immunosuppressive drugs limit the production of antibodies, also giving ACh more chance to bind with receptors (Lundy-Ekman, 2007 and NINDS, 2010). Research has shown marked improvement by the use of breathing exercises and suspected improvement with aerobic and strength training for weakened muscles, though the research is not conclusive for definite improvement, studies do demonstrate the absence of adverse effects from this type of rehabilitation (Cup et al, 2007). The disorder is slowly progressive but has a 90% survival rate (Lundy-Ekman 2007). The treatment with the best success rate has been determined by researches to be the Thymectomy, which is the removal of the Thymus Gland (Cavalcante, 2011). In addition a procedure called plasmapheresis is useful. This separates the plasma from the blood cells and replaces it back into the body, using synthetic plasma (Lundy-Ekman, 2007). For patients with an increased surgical risk, this may be the better option. IMPACT OF THE DISORDER
Rehabilitation considerations for Ms. Lane will relate to proximal limb weakness, vision, swallowing, and breathing. Safety is of the utmost concern. With issues of vision, some daily activities may need to be restricted. Problems may exist with depth perception, focus, and scanning, causing her to become injured. In addition, the disease could progress where she feels dizzy or disoriented. Because Ms. Lane is living in a 2 story house, I am very concerned. Climbing up and down steps lead to more chances of injury due to these vision problems, along with the occurrence of limb weakness. An Occupational Therapist should conduct a home visit and set up most of the living activities on the first floor, with support staff (professional or family members) who may assist her with activities or items needed on the second floor. I would also ask that they setup safety training for her children.
If they are old enough, they could supervise her cooking activities and/or help out around the household – again important for safety of her and for everyone in the home. Additional issues may present in the form of swallowing difficulty which could lead to choking (Twork, 2010). Patient education is necessary to find the right foods to eat with or without supervision. Additional precautions are necessary to fight off illness such as fever and infection. Side effects of medication should also be monitored. If the disease progresses where it affects respiratory functions, it is life threatening (NINDS, 2010 and Twork, 2010). Support groups are available and counseling and education for the entire family is essential to coping with this very treatable disorder. EVIDENCE BASED RESEARCH
Cup et al, 2007 conducted a systemic review of Exercise Therapy and Other Types of Physical Therapy for Patients with Neuromuscular Diseases. The objective of the study was find evidence based practices to treat these disorders. Unfortunately the results showed no definitive proof and only marginal returns for some exercises. It was concluded that much research is needed in this field to prove that practices like muscle strengthening, exercise therapy, aerobic exercise, breathing and relaxation techniques will alter a patient's prognosis.
Specifically referenced in this study for MG patients was the use of breathing exercises. Daily Living skills, Employment, Leisure, Quality of Health and Life are all outcomes that are measured from these techniques. This research study found indications that breathing exercises demonstrate improvement in these areas. In most other areas of therapy however, all results were inconclusive as to whether strength training, aerobic exercise, or other modalities will provide any relief or improvement of conditions. That doesn't mean that they don't help, what it means is that there is not conclusive scientific proof at this time.
References
Browning, J., Wallace, M., Chana, J., & Booth, J. (2011). Bedside testing for myasthenia gravis: The ice-test. Emergency Medicine Journal : EMJ, 28(8), 709-711. doi:10.1136/emj.06.2010.3091rep Cavalcante, P., Le Panse, R., Berrih-Aknin, S., Maggi, L., Antozzi, C., Baggi, F., et al. (2011). The thymus in myasthenia gravis: Site of "innate autoimmunity"? Muscle & Nerve, 44(4), 467-484. doi:10.1002/mus.22103; 10.1002/mus.22103 Cup, E. H., Pieterse, A. J., Ten Broek-Pastoor, J. M., Munneke, M., van Engelen, B. G., Hendricks, H. T., et al. (2007). Exercise therapy and other types of physical therapy for patients with neuromuscular diseases: A systematic review. Archives of Physical Medicine and Rehabilitation, 88(11), 1452-1464. doi:10.1016/j.apmr.2007.07.024 Lundy-Ekman, L. (2007). Neuroscience: Fundamentals for Rehabilitation (Third Ed.). St. Louis, Missouri: Saunders Elsevier, p23f; 53-54, 68, 293 NINDS (2010): National Institute of Neurological Disorders and Stroke. NIH Publication No. 10-768. Last updated October 17, 2011 http://www.ninds.nih.gov/disorders/myasthenia_gravis/detail_myasthenia_gravis.htm. Twork S, Wiesmeth S, Klewer J, Phlau D, Kugler J, (2010) Quality of life and life circumstances in German myasthenia gravis patients. Health and quality of life outcomes. ", University of Technology Dresden, Germany. DOI: 10.1186/1477-7525-8-55
Related Topics