Burj Khalifa — The World's Tallest Tower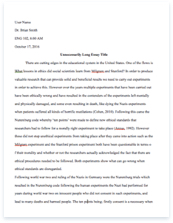 The whole doc is available only for registered users
Pages: 8
Word count: 1803
Category:
A limited time offer! Get a custom sample essay written according to your requirements urgent 3h delivery guaranteed
Order Now
Burj Khalifa lifts the world's head proudly skywards, surpassing limits and expectations. Rising gracefully from the desert and honouring Dubai with a new glow. Burj Khalifa is at the heart of Dubai and its people; the centre for the world's finest shopping, dining and entertainment and home for the world's elite. Burj Khalifa's Grand Vision
World's tallest building. A living wonder. Stunning work of art. Incomparable feat of engineering. Burj Khalifa is all that. In concept and execution, Burj Khalifa has no peer. More than just the world's tallest building, Burj Khalifa is an unprecedented example of international cooperation, symbolic beacon of progress, and an emblem of the new, dynamic and prosperous Middle East. It is also tangible proof of Dubai's growing role in a changing world. In fewer than 30 years, this city has transformed itself from a regional centre to a global one. This success was not based on oil reserves, but on reserves of human talent, ingenuity and initiative.
Burj Khalifa embodies that vision. Mr Mohamed Alabbar, Chairman, Emaar Properties, said: "Burj Khalifa goes beyond its imposing physical specifications. In Burj Khalifa, we see the triumph of Dubai's vision of attaining the seemingly impossible and setting new benchmarks. It is a source of inspiration for every one of us in Emaar. The project is a declaration of the emirate's capabilities and of the resolve of its leaders and people to work hand in hand on truly awe-inspiring projects. Emaar had but one inspiration, the unflagging enthusiasm set in motion by His Highness Sheikh Mohammed Bin Rashid Al Maktoum, Vice President and Prime Minister of the UAE and Ruler of Dubai, who inspires us to reach for the stars. Building a Global Icon
Excavation work began for Burj Khalifa in January 2004 and over the ensuing years to its completion, the building passed many important milestones on its goal to become the tallest man-made structure the world has ever seen. In just 1,325 days since excavation work started in January, 2004, Burj Khalifa became the tallest free-standing structure in the world. Burj Khalifa Construction Timeline
January 2004| Excavation started|
February 2004 | Piling started|
March 2005| Superstructure started|
June 2006 | Level 50 reached|
January 2007| Level 100 reached|
March 2007| Level 110 reached|
April 2007| Level 120 reached|
May 2007| Level 130 reached|
July 2007| Level 141 reached – world's tallest building|
September 2007| Level 150 reached – world's tallest free-standing structure|
April 2008| Level 160 reached – world's tallest man-made structure|
January 2009| Completion of spire – Burj Khalifa tops out|
September 2009| Exterior cladding completed|
January 2010| Official launch ceremony|
Construction Highlights
Over 45,000 m3 (58,900 cu yd) of concrete, weighing more than 110,000 tonnes were used to construct the concrete and steel foundation, which features 192 piles buried more than 50 m (164 ft) deep. Burj Khalifa's construction will have used 330,000 m3 (431,600 cu yd) of concrete and 39,000 tonnes (43,000 ST; 38,000 LT) of steel rebar, and construction will have taken 22 million man-hours. Exterior cladding of Burj Khalifa began in May 2007 and was completed in September 2009. The vast project involved more than 380 skilled engineers and on-site technicians. At the initial stage of installation, the team progressed at the rate of about 20 to 30 panels per day and eventually achieved as many as 175 panels per day.
The tower accomplished a world record for the highest installation of an aluminium and glass façade, at a height of 512 metres. The total weight of aluminium used on Burj Khalifa is equivalent to that of five A380 aircraft and the total length of stainless steel bull nose fins is 293 times the height of Eiffel Tower in Paris. In November, 2007, the highest reinforced concrete corewalls were pumped using 80 MPa concrete from ground level; a vertical height of 601 metres. Smashing the previous pumping record on a building of 470m on the Taipei 101; the world's second tallest tower and the previous world record for vertical pumping of 532 metres for an extension to the Riva del Garda Hydroelectric Power Plant in 1994. The concrete pressure during pumping to this level was nearly 200 bars. The amount of rebar used for the tower is 31,400 metric tons – laid end to end this would extend over a quarter of the way around the world. Structural Elements — Elevators, Spire, and More
It is an understatement to say that Burj Khalifa represents the state-of-the-art in building design. From initial concept through completion, a combination of several important technological innovations and innovation structural design methods have resulted in a superstructure that is both efficient and robust.
* Foundation
* Podium
* Exterior Cladding
* Spire
* Mechanical Floors
* Broadcast Floors
* Mechanical, Electrical & Plumbing
Foundation
The superstructure is supported by a large reinforced concrete mat, which is in turn supported by bored reinforced concrete piles. The design was based on extensive geotechnical and seismic studies. The mat is 3.7 meters thick, and was constructed in four separate pours totaling 12,500 cubic meters of concrete. The 1.5 meter diameter x 43 meter long piles represent the largest and longest piles conventionally available in the region. A high density, low permeability concrete was used in the foundations, as well as a cathodic protection system under the mat, to minimize any detrimental effects form corrosive chemicals in local ground water. Podium
The podium provides a base anchoring the tower to the ground, allowing on grade access from three different sides to three different levels of the building. Fully glazed entry pavilions constructed with a suspended cable-net structure provide separate entries for the Corporate Suites at B1 and Concourse Levels, the Burj Khalifa residences at Ground Level and the Armani Hotel at Level 1. Exterior Cladding
The exterior cladding is comprised of reflective glazing with aluminum and textured stainless steel spandrel panels and stainless steel vertical tubular fins. Close to 26,000 glass panels, each individually hand-cut, were used in the exterior cladding of Burj Khalifa. Over 300 cladding specialists from China were brought in for the cladding work on the tower. The cladding system is designed to withstand Dubai's extreme summer heat, and to further ensure its integrity, a World War II airplane engine was used for dynamic wind and water testing. The curtain wall of Burj Khalifa is equivalent to 17 football (soccer) fields or 25 American football fields. Spire
The crowning touch of Burj Khalifa is its telescopic spire comprised of more than 4,000 tons of structural steel. The spire was constructed from inside the building and jacked to its full height of over 200 metres (700 feet) using a hydraulic pump. In addition to securing Burj Khalifa's place as the world's tallest structure, the spire is integral to the overall design, creating a sense of completion for the landmark. The spire also houses communications equipment. Mechanical Floors
Seven double-storey height mechanical floors house the equipment that bring Burj Khalifa to life. Distributed around every 30 storeys, the mechanical floors house the electrical sub-stations, water tanks and pumps, air-handling units etc, that are essential for the operation of the tower and the comfort of its occupants.
Broadcast and Communications Floors
The top four floors have been reserved for communications and broadcasting. These floors occupy the levels just below the spire. Mechanical, Electrical & Plumbing
To achieve the greatest efficiencies, the mechanical, electrical and plumbing services for Burj Khalifa were developed in coordination during the design phase with cooperation of the architect, structural engineer and other consultants. * The tower's water system supplies an average of 946,000 litres (250,000 gallons) of water daily * At peak cooling, Burj Khalifa will require about 10,000 tons of cooling, equal to the cooling capacity provided by about 10,000 tons of melting ice * Dubai's hot, humid climate combined with the building's cooling requirements creates a significant amount of condensation. This water is collected and drained in a separate piping system to a holding tank in the basement car park * The condensate collection system provides about 15 million gallons of supplement water per year, equal to about 20 Olympic-sized swimming pools * The tower's peak electrical demand is 36mW, equal to about 360,000 100 Watt bulbs operating simultaneously Fire Safety
Fire safety and speed of evacuation were prime factors in the design of Burj Khalifa. Concrete surrounds all stairwells and the building service and fireman's elevator will have a capacity of 5,500 kg and will be the world's tallest service elevator. Since people can't reasonably be expected to walk down 160 floors, there are pressurized, air-conditioned refuge areas located approximately every 25 floors. Elevators & Lifts
Burj Khalifa will be home to 57 elevators and 8 escalators The building service/fireman's elevator will have a capacity of 5,500 kg and will be the world's tallest service elevator. Burj Khalifa will be the first mega-high rise in which certain elevators will be programmed to permit controlled evacuation for certain fire or security events. Burj Khalifa's Observatory elevators are double deck cabs with a capacity for 12-14 people per cab. Traveling at 10 metres per second, they will have the world's longest travel distance from lowest to highest stop The Park
Inspired by Burj Khalifa's unique triple-lobed shape, The Park's 11 hectares of greenery and water features serve as both entry to Burj Khalifa and outdoor living space. The landscape design includes three distinct areas to serve each of the tower's three uses: hotel, residential and office space. These exquisite grounds include a promenade along the Dubai lake, outdoor spaces, outdoor dining, prow lookout, leisure forest grove, playing area, water features and much more. The three spaces are located at the hotel entry, residential entry and the grand terrace. The tower and pedestrian pathways link the three areas.
Spectacular stone paving patterns welcome visitors at each entry. The main entry drive is circled with a palm court, water features, outdoor spaces and a forest grove above. The grand terrace features garden spaces, all-around pedestrian circulation, custom site furnishings, a functional island and a lake edge promenade. The grand water terrace is composed of several levels that step down towards the lake's edge. The water terraces provide further visual interest by reflecting the tower on their surfaces. The landscape design includes six major water features: the main entry fountain, hotel entry fountain, residential entry fountain, the grand water terrace, children's fountain pool and the sculptural fountain. Green Irrigation
The gardens are partly irrigated with water collected through Burj Khalifa's Condensate Collection System. Hot and humid Dubai outside air, combined with the tower's cooling requirements result in a significant amount of condensation of moisture from the air. This water, stored in the basement car park, provides about 15 million gallons of supplemental water per year, the equivalent to nearly 20 Olympic-sized swimming pools.
Related Topics