British, French, and Spanish Imperial Goals in North America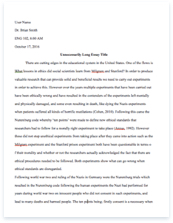 The whole doc is available only for registered users
A limited time offer! Get a custom sample essay written according to your requirements urgent 3h delivery guaranteed
Order Now
Between the late 1500s and mid-late 1600s, there was a huge boom in the interests of colonization in the Americas. The British, French, and Spanish had sought after these new found lands for many different reasons. The intentions of the British and Spanish were similar in that most of their colonists were interested in economic benefits such as agricultural colonies that would yield cash crops for business. There were other intentions of claiming strategic lands in the name of their homelands. However, the French Huguenots were different from the British and Spanish colonists in that they were more interested in the safety of religious freedom and that they would be able to escape religious persecution.
The British and Spanish were very imperial countries. They were countries seeking to plant colonies that could provide economic benefits. The Spanish wanted to claim strategical lands for themselves. They were able to claim large rich islands such as Hispaniola, Jamaica, Cuba, and Puerto Rico. The Spanish hoped to control the important region that contained major trade routes. The British had similar imperial goals to the Spanish in that they wanted to plant agriculturally based colonies. These colonies would be able to produce crops that would either be sold or exported back to their homeland. The French had come to the Americas in hopes of planting colonies that would yield economical profit but in a more peaceful and respectful manner towards the indigenous population.
However the three countries also had differences in some of their imperial goals. The Spanish were different in that besides claiming advantageous lands they colonized in hopes of converting the indigenous peoples to Christianity. The British had unique imperial goals. Because they were able to introduce such nutritious crops back in England, the population had boomed. The sudden increase in the population had spiked the level of inflation and widespread poverty. Officials had then proposed that the colonies in North America would be able to "siphon" the excess impoverished people of England. This would give them a chance at a new life in the colonies.
The British, French, and Spanish had hopes for colonies that would yield economic benefit and also had other reasons for establishing colonies to convert people and collaborate with them.
Related Topics