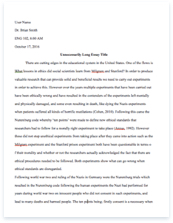 The whole doc is available only for registered users
A limited time offer! Get a custom sample essay written according to your requirements urgent 3h delivery guaranteed
Order Now
In the short story by Katharine Brush, her purpose is to make the readers feel sympathetic to the women. Brushes use of point of view and attention to detail to convey the purpose of the short story. Brush uses a person sitting in the restaurant to get the point to the readers. Both literary devices used help the reader understand that the couple sitting in the restaurant is supposed to symbolize the average american couple.
Brush used point of view to achieve her purpose of the short story. Brush has a bystander tell the point of view letting the readers see what the bystander see if they were in the bystanders shoes. The readers would see the significance of the event and the couple. The bystander explains the little things that are going on in the restaurant, showing the reader's how important this is. the bystander has no idea who this couple s other than the fact that "they were a couple in the late thirties, and they looked unmistakably married", knowing that the bystanders knows is helpful. this helps the readers see that just an average couple.
The attention to detail is important in this story, such choice of detail help the reader see that this "little narrow restaurant" is average and meant for an average couple. Brush describes what the man and women looks, using detail to describe that the man and women are the perfect little couple.
Related Topics