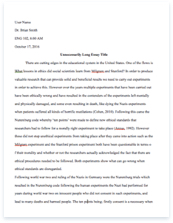 The whole doc is available only for registered users
OPEN DOC
A limited time offer! Get a custom sample essay written according to your requirements urgent 3h delivery guaranteed
Order Now
Organizational Mission
Avon wants to provide everyone with high quality and innovative health and beauty products as well as financial opportunities through sales representatives that are easily obtainable, in many ways, in every part of the world. Avon hopes by bringing these products to everyone everywhere through global markets the company can improve the quality of life for anyone around the world.
Corporate Objectives
Corporate objectives bring structure to a company's operations so it will sustain growth, achieve its mission/vision and set the outcome and target for the company to achieve. Corporate objectives include financial and strategic objectives.
Financial Objectives:
Growth in Sales:
In 2001 the success of the Goodbye to Breast Cancer lipstick campaign, inventory clearance programs, and the increase of active representatives acquired through the successful implementation of the Sales Leadership program resulted in revenues growing 5% from $5,682 million in 2000 to $5,958 million in 2001. The growth in sales was due to the 9% increase in units because of the success of the programs implemented that are mentioned above. Avon plans to increase sales annually by continuing to recruit Leadership Representatives around the world, utilizing the Internet to help these Representatives sell Avon products more efficiently, and extending the Avon brand to new products and possibly new channels. (3)
Bigger profit margins:
Lower sales in Latin America than expected and additional strategic spending on consumer marketing initiatives caused the slight decrease in profits for the 2001 year. The drop may have been a lot worse if it was not offset by considerable margin improvement form the business transformation initiatives. Despite the incredible achievements of the business transformation initiatives (about $150 million in savings), Avon's operating margin went down 20 basis points last year from 16.1% to 15.9%. The benefits from the business transformation will hopefully become more noticeable in 2002 and will free up additional funds to invest in things such as consumer marketing strategies. Avon has a goal to increase their operating margin by 250 basis points by the end of 2004. (1)
Capital Expenditures:
Avon's capital expenditures during 2001 were $155.3 million compared with $193.5 million in 2000. Most of these expenditures were used for continued investments on new technological information systems, improvements and modernization on existing facilities, investment on improving Internet strategy, and equipment replacement projects. In 2001 it cost $119.2 million to complete projects under construction and information system projects that took place during the year. Avon's capital expenditure goal is to average $225 annually and be spent on the same expenditures that they have been spent on in the past.
Bigger cash flows:
Avon had a significant increase in net cash provided by operating activities in 2001. Net cash totals accumulated to$754.9 million at the end of 2001 compared to $323.9 million in 2000. The increase is a result of money received from an income tax refund in 2001, higher net income, as well as higher working capital needs in 2000, including the payout of a long-term incentive plan, timing of cash payments, and a larger increase in inventories. Avon already has a very strong cash flow with a single credit rating and their goal is $700 million in net cash flows next year.
Growth in earnings:
Earnings per share have been on the increase. In 2000 earnings per share went up by 11% to $2.09. This double-digit growth is exactly what Avon was hoping for. Because there was a drop in earnings per share during the 2001 year due to a restructuring charge $.28 per share in order to put the business transformation initiatives in play, which are designed to improve operations and streamline Avon's worldwide operations into practice. This dropped Avon's stock price to $1.79 at the end of 2001 trading year. With the help of the business transformation in place Avon hopes to have a 10% increase in annual earnings per share in the next few years to come.
Inventory Days:
Because Avon markets a number of products it is necessary for them to maintain a relatively high inventory level. The nature of Avon's business, including the number of campaigns conducted annually and the large number of products marketed makes this necessary. Avon's operations are seasonal with the holiday sales causing a peak in the fourth quarter, which results in a build-up of inventory at the end of the third quarter. Inventory levels are reduced by the end of the fourth quarter after the holiday season is over and sometimes a clearance or sale on items. It is Avon's objective to continue focus on inventory management and get inventory turnover down to 8-10 days.
Strategic Objectives:
Superior customer service compared to rivals:
Avon has gained an outstanding reputation as the best direct seller of beauty products. Through the continued efforts and achievements of its Sales Representatives Avon is now known worldwide. Avon's core competence has mainly been through direct selling, knowing this Jung and the management team implemented a Sales Leadership program in its ten largest markets and provided these markets with incentives to acquire, train, motivate, and retain the number of active Sales Representatives it needs to sustain significant growth. Avon also has a Representative development program that focuses on the professional training of Representatives, which enables them to provide valuable information on Avon brand products. Avon also keeps its superior customer service in other ways of distribution such as the Internet and in the department store sales by having a timely and correct order delivery, one on one information exchange and sincere professional advice and service in department sales.
Wider geographic coverage than rivals:
Avon's management team decided to achieve growth in revenue by expanding its customer base into international markets, while continuing to compete based on their reputation as the leading direct seller of beauty products. Avon brand products are now recognized all over the world due to the success of their international campaign. The company is in great position to take advantage on growth in new global markets because of the demand for quality products. Avon now has operations in 50 different countries outside of the United States, and continues to reach new markets. Avon has entered into 24 new markets since 1990, including Europe, Russia, China, Latin America, and the Pacific region. International net sales in dollars increased 4% and operating profit increased 7% in 2001. The sales improvement was a result of significant increases in Europe. Excluding the effect of foreign exchange, international sales increased 12% in 2001. (1)
Quicker design-to-market times than rivals:
In 2002 Avon invested $100 million to construct a state-of-the-art facility for the research and development operations in order to quicken design-to-market times. The ability to develop and release new products more quickly than rivals will give Avon the first mover advantage and further associate the name with quality and innovation and hopefully increase the company's market share in the CFT industry. Product innovation will continue to be a key factor of sales growth in the future. New product lines such as "Avon Wellness" and "Becoming" and the most recent "Anew" will attract new consumers, which will also help to increase revenue growth.
More attractive product line than rivals:
Avon's history as a beauty product distribution only enhances their credibility as a company and quality beauty product distributor. With Avon's ability in research and development they will be able to develop more new products and introduce them to the Avon product line more quickly than rivals. New products with the symbol of Avon quality and state-of-the-art technology will only increase brand image and hopefully sales while acquiring a more loyal customer base by establishing and providing a more attractive product line. In Avon's vision they stated they wanted to enter into new business lines, a more attractive product line is the easiest and quickest and will be the first step in achieving that particular objective.
Improved e-commerce and Internet sales capabilities than rivals
Avon's executives realized the company needed a more efficient method to communicate with its independent sales force, because current newsletters and brochures were not keeping up with the demands of the sales force. Once Jung realized that the Internet was the best choice to transform the relationships between customers, representatives, and Avon's supply chain and marketing operations she decided to incorporate e-commerce into Avon's sales strategy. The e-commerce sales strategy achieved early success in 2000, with increases of 30% on average when linked to Avon's website. The Internet brings instant global reach, with thousands of products and prices that can be updated constantly at anytime. Due to the fact that e-commerce is one of the fastest growing sales places Avon will increase the e-Representatives participation by 37% by 2004 and over $17 million will be spend for Representative support cost Savings. Once the e-commerce was implemented it cut order costs from $.90 to $.30.
Stronger brand name than rivals:
Again Avon's history is a big player here because it gives the company credibility and name recognition. Avon continues to strengthen its image of core beauty products and international brand product line. In the past few years the company has made several upgrades in imaging and formulations, packaging, and customer service and the accuracy and speed of order delivery have also been improved. Avon products provide a consistent, high-quality image in every market and include brands such as Anew, Skin-So-Soft, Far Away, Rare Gold, Perceive, Avon Color, and Avon Skin Care. Global brand have continued to grow and account for a substantial percentage of Avon's business, and in 1999 these brands accounted for 51% of the beauty sales core. Avon's development of quality global brands gave them a chance to deliver a consistent beauty image around the world, as well as improve relationships with suppliers and become familiar with the most efficient way to get foreign sales.
Stronger global distribution and sales capabilities than rivals:
Avon's ability to produce and distribute products in multiple countries enables them to have a significant amount of international sales. Avon continues to drive their products into new markets and have always been looking for ways in which they can improve their distribution channels. With e-commerce and the implementation of the Sales Leadership program Avon has been able to deliver quality service along with their high quality products. These areas continue to be a focus for Avon in terms of sales capabilities and distribution in foreign markets relative to their rivals.
Corporate-level Strategies
Market Penetration:
This is an attempt to find new ways to acquire more market share for the products that already exist. By expanding aggressively into Eastern Europe, the Middle East, China, and Africa and by coming to the needs of women in Mexico, is one of Avon's biggest market penetration strategies. The Internet objective is another good example of Avon trying to market penetration because it is providing a new channel to sell existing products and gain more market share. Selling its products in retail stores is another good example of market penetration and also the new television commercials make more of the market aware of Avon products.
Market Development:
There are two ways Avon uses this approach, when the company wants to develop new markets through existing customers or through geographic regions. Avon has been able to develop new customers by adding new innovative products for teens as well as anti-aging and preventative aging cosmetics for the older portion of the market. Developing different products for different complexions and skin tones generate new markets as well. Avon's strategy to expand globally also helps with mew market development as Avon products reach people it has never encountered before. Avon also had launched an unbecoming campaign aimed at a more affluent group of women with its retail efforts as an attempt to develop a new market through existing customers. (17)
Horizontal Diversification:
Avon used this approach when introduced the Anew Retroactive and the Vita Tonics bath products. The company also developed a couple of new fragrances, Incandescence and Little Black Dress. When Avon introduces new products such as the ones mentioned it helps the company to gain market share.
Product Diversification:
This strategy includes all efforts made by Avon to compete for new customers and it is often teamed up with certain advertising and market operations to make sure the target market group is aware of the new products. This would include Avon's new products for different skin types and tones as well as the teen and preventative aging products. New colors of foundations and new additives for different complexions as well as self tanners, face bronzers, face washing cloths, vitamins and aroma therapy bath oils and lotions are all new products that may be used in attempt to find some new customers. All of the marketing projects launched in the past four to five years such as the new "Avon" product line are ways in which Avon has tried to gain sales through new product diversification.
Horizontal Integration:
Avon was utilizing this strategy when it merged with Parfums Stern, Tiffany & Company, Giorgio Beverly Hills and with its most recent alliance formation with Mattel. Merging with or acquiring competitors in the same industry has many benefits such as increased technology, more market share, and expertise in unknown areas of the industry. The alliance with Mattel is a blending of Avon's sales expertise with Mattel's high quality products resulting in reduced costs. (19)
Business Level Strategy
The term business concerns to the managerial approaches for a single business to incorporate and out perform its competitors. The corporate strategy Avon's management team chose to implement is the focus-differentiation strategy. Avon has focused on high quality beauty products as well as superior customer service in the global markets and although it has a wide variety of products they all hold the Avon name keeping it associated with high quality. Avon customers tend to have more disposable income than the average making it possible for them to purchase the higher priced Avon products.
External Analysis (industry stand point)
Opportunities:
Expand product line:
Sales concerning men fragrances increased by 18% from 1996 to 2002. According to the Beiersdorf market research concerning the market for men cosmetic products, this market grew on average by 7% within the last six years. Avon stated in its mission that it is focused on products for women globally and they may want to think about entering the market for men as well. For example the market for shaving products would not only create new customer but also offers Avon a chance to improve their corporate strategy of product diversification. Avon could also look into baby products since they already have a large market for all types of women why not make it convenient for mothers to purchase skin products for their babies at the same time they purchase cosmetics for themselves. Avon definitely has the ability to expand their product line it is just a matter of capitalizing on that opportunity.
Retail chain stores:
In order for Avon to reach more customers the company should implement a way of targeting its customer by using more retail stores such as JC Penny that still follow the direct selling approach, but offer the consumer the opportunity to purchase the products of Avon conveniently at a shopping mall. Additionally this could be combined with the sales leadership approach to increase sale and to offer the sales representatives a new way of selling. By offering incentives to sales representatives Avon would probably see a bigger profit from such retail chains.
US department-store sales:
Department store sales of cosmetics totalled $7.1 billion in 2001. The entire CFT industry sales increased 2% from the 2001 level. Avon should try to make some beneficial alliances with some department stores that could result in a high increase in sales and reach people it may have never been available to before. If Avon could put their highest quality products in department stores such as Nordstrom, Niem Marcus, Lord and Taylor and Bloomingdales they could appeal the upper as well as the upper middle classes of America and Europe. Avon can expand to these department stores with their highly regarded global brands re-establishing their innovative and quality image as a company.
International Markets:
The most difficult thing to figure out when entering international markets is to realize what countries will best fit the companies' products. If Avon can venture into new international markets and can continue to keep strong sales increases then they are a huge success. Avon can reach this goal without competing vigorously because it has already established high quality global brands and has been able to begin entry to a number of different countries. As long as Avon recognizes the particular demand for each market they will be able to profit from each different international market. Avon's new alliance with Mattel enables Avon to penetrate foreign markets with speed and cost benefits, again making this goal even easier for Avon to achieve. (18)
Technology:
Avon spends millions of dollars on research and development every year. This helps Avon keep its products new, innovative and up to date with other rivals and competition. Technology continues to be new and emerging and Avon has done well in keeping up with the latest trends in their particular industry as well as develops its own state-of-the-art products giving the company a more prestigious name in the cosmetic industry.
Customer satisfaction:
Avon has been able to keep a strong customer base for decades. This has been achievable through their superior product quality and customer service. Avon has kept a focus on what the customers want and have continued to deliver it to them throughout the life of the company. Avon's business transformation initiatives were due to complaints by which Avon acted on and began packaging all products in a new modern look as well as distribution them more efficiently in effort to keep customer satisfaction high. Avon was ranked number four in "Most Admired Soap and Cosmetic Industry of 2002", in Fortune magazine and has been in the top four for the past three years, Avon achieved this ranking not only because of their quick turnaround but because of their commitment to their customers.
Threats:
Foreign economic and currency issues:
Every company will want to research countries thoroughly before entering their markets. Countries that possess corrupt politics and unstable economies will probably not be worth the risk of entering. A lot of South American countries struggle with this problem. A good example of this threat is when Argentina's peso was devaluated in 2001 due to adverse reaction in the geographic region and the country's unstable economic situation.
Rivals and competition:
The cosmetic industry is very large with numerous competitors. There is always a threat of losing sales to similar products. Every company in the industry fight for high market shares and are always trying to come out with new innovative products that will in turn result in name recognition and increased sales. Avon has to be aware of the CFT industry in terms of what products are popular, what their competition is developing and their marketing schemes. Falling behind on trends and awareness of competition will only cause Avon to fade away and lose customers, sales, and money.
High operating costs:
In order for Avon to stay competitive in its industry it must continue spend millions on research and development and although the products that result from this research and development and spent money benefit the company it continues to be a huge cost. It is almost impossible for the company to cut costs in research and development so Avon must attempt to find other areas in which costs can be reduced or eliminated and although Avon has been able to find ways to do such things in the past they are beginning to run out of places to cut cost. High operating costs can cut considerably into profits and can eliminate equity in the company and drive down stock prices.
Recession/ national economy:
Every industry is affected by the general state of the economy. No industry can feel zero effects due to turns in the cycle of the economy because so many aspects are interrelated. During periods of a recession Avon will feel the impact not only in sales but also with suppliers, employees and will also notice their competition experiencing the same difficulties. The economy in general may be seen as a threat to every industry in periods of economic downturn and recession.
Changing tastes and trends:
Just like every other industry the tastes of consumers change. Trends in cosmetics change constantly with seasons and fashion trends. Avon must constantly be aware of new trends in fashion and be able to forecast what the new season may bring in terms of colors, and what new products may be introduced. For example Avon could run specials on their "Skin-so-Soft" insect repellent in April along with introducing new, improved, or just redesigned sun screens, self tanners, and extra moisturizing lotions and creams for the upcoming summer season as well as have new promotions and advertising introducing their latest colors for the upcoming season.
Competitive Analysis (Five Forces)
Rivalry within the industry: STRONG
Rivalry intensifies as the number of competitors increases and as competitors become more equal in size and capability: Unilever and Procter & Gamble dominate the world market in the CFT industry sales and they are highly competitive and mature corporations. Huge corporations who dominate the market make it more difficult for smaller companies in the same industry to gain market share and they are also able to mass produce at lower costs which in turn allows them to offer lower prices compared to competitors.
Rivalry is usually stronger when demand for the product is growing slowly: At the current time growth rates are low in the domestic population and household formations, because of this it will be harder for CFT companies to acquire substantial sales gains. The slower a demand for the product is growing the more companies have to compete with another for sales and market share.
Rivalry is stronger when customer's costs to switch brands are low: Switching costs in the CFT industry are very low, due to the endless amount of different brands of similar products. This cost is due to the higher number of competitors in the CFT industry and their tendency to mimic and copy new products in order to stay competitive. This minimizes the cost of switching to customers down to pennies.
New Entrants: WEAK
Barriers of entry:
Economies of scale: This particular barrier is weak for new small companies wanting to enter the CFT industry because they would not have to enter on a scale larger than the amount of risk they can reasonably accept. New competitors will not be able to keep up with others in the industry in areas such as advertising, marketing and distribution, financing, research and development.
Cost and resource disadvantages independent of size: Existing firms in the CFT industry such as Avon will have a lot of resource and cost advantages over any potential entrant. Avon's advantages would include product innovation acquired by the big investment in the research and development division, a grade A credit history along with a strong cash flow, the high quality associated with Avon brand products, and the leverage created by larger market share will allow Avon to have lower borrowing rates. Avon has lots of experience with suppliers and know who has the best quality for the best price, something the competition may only acquire through research and experience.
Learning and experience curve effects: New firms entering the CFT industry are way behind according to this barrier also. Avon would be able to produce products in the same product line for a lot less due to their acquired expertise and experience they have gained by being in the business for over a century.
Brand preferences and customer loyalty: This barrier would be another problem for new entrants because having a quality brand with a strong customer base and loyalty is always a crucial competitive advantage. Company's such as Avon that have a strong brand name will automatically receive higher market share and create opportunities for additional growth along with the ability to fluctuate prices on their products. A new entrant with no loyalty from consumers or name recognition will find it hard to compete with Avon as well as other big players in the CFT industry.
Capital Requirements: Entering the CFT industry may cost a pretty penny for new entry firms. Finding suppliers, research and development for products, finding a sales force and a marketing scheme to establish clientele all can add up to a significant amount of money. These costs are even excluding start up costs and losses that may be incurred.
Access to distribution channels: New entry firms may see several problems here unless they have already dumped a substantial amount of money into marketing and are beginning to be recognized in the industry. Wholesalers may be reluctant to pick up a product with no buyer recognition. Retail distribution may have to be set up from scratch, or existing retailers may need convincing to give away shelf space to the new entry and allow it an ample amount of time to sell. In essence it may cost a new entry a lot of money just to convince someone to sell their product.
Expectation reactions of incumbent firms to new entry:
I feel that the incumbent companies in the CFT industry are more concerned about fellow competitors of equal size rather than take the time to maliciously destroy anew small firm that has a tiny market share and will probably take years to develop even a percentage of the products or sales that a large corporation has. These new entries will have a hard time competing with the prices, advertising, loyalty of customers, and the years of experience that the larger firms like Avon have acquired over the years. Incumbent firms may not pay much attention to a new entry until it survives for a period of time or if they somehow come through with an innovative product that needs to be copied under the larger name.
Substitute products: WEAK
Looking at the CFT industry I do not believe it has any real substitutes, because by definition substitutes have to come from a different industry. The only substitute products are similar products from another company within the industry. Basically you either buy from Avon or one of its competitors or you just do not use products from the CFT industry at all. Because there are no true substitute products from a different industry the threat of substitutes is extremely weak.
Suppliers: WEAK
I will have to say that supplier power is weak because of the accessibility of the Internet and the fact that Avon uses a huge variety of products and most of them are easily obtainable through multiple different means. This makes it hard for suppliers to exercise sufficient bargaining power to influence the terms and conditions of supply in their favor. The Internet now makes it possible for companies to find the best suppliers for the best prices and collaborate closely with them to obtain maximum efficiency. Avon can get supplies basically from anywhere in the world not only because of the Internet but because they have entered foreign markets and produce products in different countries as well. A lot of Avon's supplies such as packaging and so forth may be easily substituted if a supplier raised prices substantially. I will also assume that supplier's would enjoy being a supplier for Avon because of the size of the company and the fact that it is a well-established firm basically guaranteeing sales. Avon could possibly keep a supplier in business.
Customers: MODERATE
Customer buying power is moderate because switching costs are low and customers have the flexibility to fill their needs by switching brands. Buyers tend to be well informed about Avon's product prices and costs largely due to the Internet and this puts customers at a position of higher bargaining power. Customers do not pose a threat of integrating backwards; I cannot imagine women actually making their own make-up, perfume or skin care products, or mass-producing plastic bottles or containers that Avon uses to package its products. There are also a large number of buyers, not to say that all of Avon's customers are not important but losing one will not significantly impact the company's market share or financial position.
Key Success Factors
Key success factors concern the product attributes, competencies, competitive capabilities and market achievements with the greatest bearing on company profitability. These are the things that the company does well and helps them obtain profits.
Ability to get new products out of R&D and into the market:
With all the money and time Avon has put into the Research and Development part of the company it ahs paid off. In 2002 Avon spent $100 million on a new state-of-the-art research and development facility. This provides researchers with the materials they need in an easy work environment, which in turn improves efficiency in every aspect of the process. Having this facility enables Avon to have their new products out in the market very quickly compared to other rivals such as Revlon and Estee Lauder. This skill gives Avon an image of superior technology and quality and provides them with the first mover advantage in many cases as well.
Internet capability:
It was only in the past decade that Avon became familiar with the Internet. When Jung took over she saw that e-commerce was on a fast rise and that Avon was not capitalizing on this sales opportunity. It was only a matter of time before Avon had their own website that now has all kinds of e-commerce activities. Avon's website enables customers to order products, read on the most recent developments by Avon, informs them of sales and clearances as well as free gift giveaways and the top ten selling items. Customers can shop by product or category and check on their account status, review the most frequently asked questions or get assistance all at the click of a mouse. By making their web site easy to navigate and perform multiple tasks, Avon has helped reduce ordering costs and increase sales.
Managerial Experience:
Andrea Jung, Avon's Chief Executive Officer, has been with Avon since 1994. Before working for Avon, she graduated from Princeton and joined Bloomingdales where she rose to second in command before the age of thirty. When she joined Avon she entered as the President of United States product marketing and continued to impress her upper management. Her bold decisions made her stand out and she was named CEO in 2001 at the age of forty. Susan Kropf who has been with Avon since the early 90's moved and Executive Lieutenant, to Executive Vice President and President of North American operations. Kropf has worked along side Jung and was key in the Business Process Reengineering efforts that achieved great success in 2001, with savings of more than $150 million. The experience and success of Avon managers is unteachable, irreplaceable and are definitely a huge factor on why Avon is where it is today.
Accurate filling of orders:
Only six years ago you would hear customers complain about the inaccuracy of Avon's mail orders. This is a rare complaint today. New training programs and the implementation of the Avon website has enable the company to fill orders fast and accurately. The days of human error with direct selling have almost become obsolete with the new initiatives taken place to eliminate such error. Incentives implemented by the sales leadership program have also made Avon give consistent quality service.
Internal Analysis
Strengths:
Strong advertising and promotion:
Traditionally Avon has been a word-of-mouth and catalog company that did not spend a tremendous amount of money on advertising. You now can turn on the television and see commercials for Avon products. These commercials not only advertise the products but they give the web-address, a phone number, or advise one to seek a local Avon representative so consumers know how to obtain Avon products. The new commercials also give the image of elegance and are quality enhancing the Avon products and showing consumers that Avon is truly concerned with the quality of their products.
Globalization:
Avon has been consistently improving and developing particularly high quality global products in the past ten years. Only 11% of the company's beauty products were attributable to the international brands during the mid to late 90's. That percentage increased greatly to 60% by the end of 2001. This is a huge success for Avon and their global products. The driving force of this substantial success was their focus on global and cross-cultural appeal and the aggressive venture into new countries. The multiple distribution channels that Avon has throughout the world enable them to have a successful globalization campaign.
Brand name recognition:
Avon has been around for decades and is a very widely known cosmetic company. The Avon name is usually associated with quality and superior customer service and more recently has been associated with product diversification and innovation. Avon is continuing to try to use this image it has developed in the states and expand it to more international markets.
Product innovation:
When Andrea Jung became CEO of Avon she saw that customers wanted more innovative products to accompany Avon service and quality. This is exactly what she did and the company has been a lot more profitable since. New markets such as anti-aging and preventative aging as well as teen products opened up and Avon wasted little time capitalizing on the potential sales in such markets. Their innovation not only gave them more sales but developed a better name for Avon in the product innovation category.
New product developments:
Avon has continued to expand its product line almost every year along with improving their existing products. The most recent "Anew" product line is an example of and extension of products and has a specific anti-aging purpose that has become increasingly popular in the last few years. The Anew product line contains products such as triple lifting eye cream and triple lifting night cream along with retinal facial treatment and transforming cream. These products are aimed at more affluent older women and come in very attractive compact packaging. The success of the Anew product line has been considerable and I am sure that Avon is developing more products to add to the Anew line as well as possibly launch another brand new product line.
Competitive capabilities:
Avon's competitive capabilities are superior because of their experience, management, financial capabilities, research and development, and brand recognition. The Avon name is known all over the world and is associated with quality. This gives Avon an edge when people are looking for a more high quality beauty product, most consumers will buy the name they know before trying something completely new by a no name company. Avon has been in the business for over a century and is very familiar with markets and knows how to identify their personal strengths and weaknesses and what steps to take in improving them. Constant change is a must in any industry and Avon has been able to do this while maintaining superior competitiveness in the industry.
Weaknesses:
Internal operating problems:
Avon has been on a turn around for several years now but this turn around was needed because of the internal operating problems. Orders were being placed and not filled, packaging was out of date and customers were becoming disgruntled. The Internet was also not being utilized as a marketing and selling tool. Since these problems have been brought to the attention of Andrea Jung changes have been made but Avon needs to continue to pay attention to its internal operations to avoid a reoccurring problem in the future.
Obsolete products:
Although Avon develops new products every year they have in the past overlooked current products that are becoming obsolete. This causes a loss in profits due to decreased sales and wasted money spent on marketing, packaging, and buying the supplies for the product. More recently Avon has retired products off of the product line but they need to get into the habit of evaluating every product at some time during the year and determining if they need to produce less, more, or stop producing the product altogether.
Focused product line:
Avon has been in the cosmetic industry since it was founded in the 1800's. Major companies that are ahead of Avon in the CFT industry include Unilever and Procter and Gamble. Both of these companies offer a variety of products including cosmetics, lotions, shaving products for men and women, baby care products, and shampoos/ conditioners and other hair care products just to name a few. If Avon wants to become the number one seller in the CFT industry they have tough competition to surpass because of their diverse product line. Putting the Avon name and symbol of quality on a new product line would definitely attract consumers.
Inconsistency:
Although Avon has been around for over 100 years they have never really been super consistent with their promotions, product launches or retirements, and training and distribution changes. Avon has gone through some changes more so in the past 15 years than any other time but it has always been an abrupt change without warning to people in the company such as direct sales representatives. This causes tension because people are reluctant to change and always like a warning before it happens. I am by no means trying to say that the changes Avon has gone through are a weakness but I am saying their inconsistency in the warning or enlightenment of the change to the rest of the company has been weak.
Financial Analysis
Profitability:
Gross profit is an indicator of the total margin available that is used to cover operating expenses and yield a profit.
Gross Profit Margin: 1999 2000 2001
Avon 61.9 62.9 63.0
Industry Avg. 44.0 42.9 43.7
Estee Lauder Co. 77.3 77.7 78.9
Avon seems to be doing well with their gross profit margin coming in above the industry average but they are still below one of their big competitors.
Operating margin is an indication of the firm's profitability from current operations without regard to the interest charges accruing from the capital structure.
Operating Profit Margin: 1999 2000 2001
Avon 10.3 13.8 12.5
Industry Avg. 6.0 5.4 6.1
Estee Lauder Co. 11.5 11.8 10.8
Avon continues to operate with a high profit margin, but you will see later that it goes to its shareholders.
Liquidity:
The Quick Ratio is a tool used to measure the ability to pay off short-term obligations without having to liquidate inventory.
Quick Ratio: 1999 2000 2001
Avon 0.5 0.7 0.9
Industry Avg. 1.0 0.8 0.8
Revlon 0.7 0.8 0.9
Avon has had a steady improvement over the last three years telling us that Avon is getting rid of debt without sacrificing savings, having liquidation sales, or things of such nature. This also informs us that if Avon went under at this moment they would be able to pay off 905 of their debt without including current inventories.
The current ratio is indicative of the extent to which the assets can cover the short-term claims of its creditors and be converted to cash in a timely manner; hence, current ratio shows how liquid a company is.
Current Ratio: 1999 2000 2001
Avon 0.8 1.1 1.3
Industry Avg. 1.6 1.5 1.4
Revlon 1.2 12 1.3
Avon again has been improving every year in this category and now is right at the industry average and even with a major competitor Revlon. This shows us that Avon is a stable company worth its stock price.
Leverage:
Long-term debt to equity ratio is used to measure the balance between debt and equity in the firm's long-term capital structure.
Long Term Debt to Equity 1999 2000 2001
Avon NA NA NA
Industry Avg. 34.2 33.8 32.9
Estee Lauder Co. 45.7 36.1 30.4
Avon information on long-term equity was not available.
Long-term debt to asset is used to measure the balance between debt and assets in the firm's long-term capital structure.
Long-Term Debt to Capital: 1999 2000 2001
Avon 237.8 124.2 106.4
Industry Avg. 27.2 35.1 28.4
Estee Lauder Co. 31.4 26.5 23.3
This tells us that Avon has done well in reducing the amount of debt compared to their number of assets but are way above industry average and competitor Estee Lauder. Avon's long-term debts have continued to be paid off in the last three years.
Activity:
Inventory turnover provides an indication of whether a company has excessive or perhaps inadequate finished goods inventory.
Inventory Turnover: 1999 2000 2001
Avon 3.8 3.7 3.6
Industry Avg. 3.3 3.3 3.4
Estee Lauder Co. 1.8 1.8 1.7
Avon's inventory has finished goods above the industry average showing us that they have more inventories of finished goods available for sale than other companies in the industry.
Total Assets turnover is a tool used to measure whether the firm is above or below the industry average in utilization of their assets.
Asset Turnover: 1999 2000 2001
Avon 2.1 2.1 2
Industry Avg. 1.2 1.2 1.2
Estee Lauder Co. 1.5 1.5 1.5
Avon has consistently been above the industry average and competitors showing us that Avon's assets are utilized efficiently, generating more profit than the industry average and major competitor Estee Lauder on each asset.
Other Ratios:
The interest earned ratio provides us with information regarding the amount of interest a company has acquired on their outstanding debt.
Times Interest Earned 1999 2000 2001
Avon 12.7 9.2 10.4
Industry Avg. 2.4 2.1 3
Revlon 2.4 2.1 3
Avon is significantly above the industry average and competitors but has been improving over the years by getting rid of some of their outstanding debt.
The dividend payout ratio indicates the percentage of profits paid out as dividends.
Payout Ratio 1999 2000 2001
Avon 61 36.8 41.8
Industry Avg. 0 0 0
Revlon 0 0 0
Avon has been struggling but hopes to keep shareholders happy while giving up fewer profits in payout to them at the same time.
Strategic Problems To Address
What to do about new product lines:
It would be a good idea for Avon to research into launching new products in different lines than they are currently in but keep them similar in the industry. In order to continue growing and obtain bigger cash flows and profits you have to spend before you get a payoff. With Avon's new research and development plant they should be able to quickly design and market new product lines without many problems. Having new product lines will help maintain growth and internal expansion.
How to maintain growth:
Avon has been growing globally for decades to continue to do this Avon needs to be aware of what it will entail. They have taken care of research and development with their new facility but there are many other factors that could inhibit them. Reluctances to expand internally will hold them down as well as finances. Avon may have to look into selling totally new products, which is consistent with what was before mentioned.
How to continue cutting costs:
Throughout Avon's business transformation they have done an incredible job cutting costs mostly thanks to Kropf. How to continue to cut costs may rise a problem because they have launched new cosmetics that are selling well, put millions into research and development, and do not want to upset loyal customers by retiring old products that have a loyal customer base. Some customers may be hooked on a classic product such as Skin-so-Soft and just happen to by other products every once in a while when they reorder their Skin-so-Soft. Cutting this product out of the line will not only result in a loss of sales due to the product but all other little buys that each customer may order in the process. Avon's business transformation may have to look elsewhere at every part of its value chain to try and cut out expensive virtually unneeded parts to try and cuts costs.
Internal expansion:
Some may say that there is no room for internal expansion because Avon has done such a good job in international markets and that it is not needed. I believe that the CFT market is so big that internal expansion within the company should be a must. I think Avon should continue to grow within and outside the United States, create more jobs and look into developing more new product lines in the men's shaving and baby care areas. Avon's strategy wants to diversify and penetrate new markets and what better way to do it than with new products (after research on the demand of course!). Developing alliances with department stores and more Internet selling will also help with internal expansion.
References
1. www.avon.com
2. Standards And Poors Industry Survey. Vol. 170, No17, section 3
P.6
3. Business and Company Resource Center (ECU data base)
4. Stock Investor Professional software database.
Amor, Adlei. "Global trends are reshaping business strategy and markets."
World Resources Institute, Washington
5. Business Week Online "Cosmetics Industry Recessions" by: Wee Heesun August
20, 2002
6. Handy, Charles. "Taming the giants."
http://www.umanitoba.ca/faculties/science/esp/courses/28200
7. Wall Street Journal "Avon Calls on Good Looking Research" May 23, 2002 by Emily Nelson page: B6
8. The New York Times "Avon to Lay Off 3,500 workers, 8% of Work Force"
March 19, 2002 Author Unknown, page: C.4
9. Business Week Online "Cosmetics Industry Recessions" by: Wee Heesun August 20, 2002
10. Incentive "Don't Cry For Me Argentina" April 2002 By Estell, Libby, Casison, and Jeanie. p.8
11. ebscohost WSJ Eastern Addition 3/20/02 Vol 239 P. B12A
12. Direct Marketing, Garden City "Avon to Target Teens" November 2001Anonymous, Volume 64 Issue 7 p. 22
13. Investor Relation Business "Avon Ups Johansen" Editorial Staff, January 28, 2002, p.1
14. Brandweek, "Avon Calls on Upscale Women for Becoming" by Christine Bittar, August 13 2001, p.6
15. Quarterly Report (SEC for 10Q)
16. "Unbecoming" by Moreno, Katarzyna, Forbes, June 10, 2002 Vol. 169 Issue 13
17. Business and Company Resource Center "Cosmetics, Household, and Personal
Care Products US outlook" Lewis May 2, 2002
18. "Alliance Formation with Direct Selling Companies: Avon and Mattel", Lawrence B. Chonko, Journal of Personal Selling and Sales Management, Winter 99′ Vol.19 Issue 1 pg 51.
19. "Most admired Soap and Cosmetic Companies, 2002". Fortuen, March 4, 2002. pg. 77
Related Topics