Assessment of Enrollment System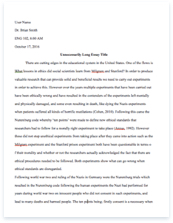 The whole doc is available only for registered users
A limited time offer! Get a custom sample essay written according to your requirements urgent 3h delivery guaranteed
Order Now
A computerized enrollment system is a multi-function processing operation. Computerization of enrollment information interrelates different yet interdependent transactions in a systematized and functional way. The use of computerized enrollment systems by organizations to help coordinate people and information is increasing throughout the world.Many experts cite numerous reasons why computerized enrollment systems are viable choices for schools, training programs and workplace operations. Educational institutions, such as colleges and grade schools, are assessed for a case study.Computerized enrollment systems for educational services and training programs reduce processing time and human errors. Online automated systems, which accept and organize enrollee information, can boost productivity. Systems operations proceed faster, more efficiently and with greater accuracy than manual enrollment systems.
Programs are comprehensive and capable of handling all interrelated processes, including: completion of all related forms; development, organization and maintenance of files; creation of master lists and other special reports; fee assessments and balances; departmentalized accounts receivable reports; class schedules; and record updates.Computer generated enrollment solutions afford students choices like options for payment 24/7 that can benefit the whole operation. Systems typically include data protection and backup frameworks. Student enrollees have access to their personal information only.
School personnel are able to keep up with teacher and student photos, grade point averages and other pertinent identification data, such as grades, quizzes and any other modules that are considered necessary for efficient administration. Modifications in school policies and requirements are easily edited online. Career guidance and evaluations are facilitated and traceable.What the online enrollment program effectively amounts to is a self-service, on-demand student and administrator friendly guide and process optimizer. Employee workload is decreased and administrators can spend more time giving students more personalized attention and encouragement. Also, the enrollment system is compatible with mobile app versions for students and school staff.
http://www.reference.com/motif/Education/case-study-of-computerized-enrollment-system
A worldwide online system designed to perform the process involved in registration, advising, assessments, and payments of students as well as scheduling of classes. http://www.askkids.com/resource/What-Is-Enrollment-System.html School Enrollment System
The School Enrollment Management System is custom-made to fit all learning institutions in the Philippines. It automatically computes for student transactions in enrollment, calculates other charges, miscellaneous expenses and even penalties. A student's account is entered into the system with corresponding due dates. The other half is the collection of payments made through the Cashier. This procedure updates the status of each student's liability (balance). This system also has a Credit Memo and Debit Memo module that accepts adjustments on the balances. The School Enrollment Management System is capable of generating necessary print outs such as school charges slip, official receipts, statement of account, student info sheet, receivable list and the day to day collection proof list. FEATURES
1. Payment Management
•Prints electronic PR/OR with Accounts Balance, Examination Permit & Important Announcements •Automatic Posting in the student's Accounts Ledger
•Prints the SOA anytime
2. Class Record (with Transmutation Table) –enter score to compute automatically and print the grades on the following: •Form 137 (Permanent Records)
•Form 138 (Report Card)
•Form 18E/A (Report on Promotion)
•Top Performers – for honorees and awardees
•List of Failed Students – for performance management
3. Reports – information are readily available with just a point and click of a mouse.
•Daily Collection Reports
•Receivables & Aging Reports
•Enrollment Listing / Statistical Report
•Student Performance
•Student Listing
•Standard DepEd Reports
•Comparative Enrollment Growth
•And other useful reports
4. Printable Forms – one-time data entry to print the following:
•Enrollment Registration Forms
•Accounts Ledger & Schedule of Payments
•Payment Receipt
http://www.proinfinity.com/what-we-offer/services/school-enrollment-system/
It is important in such a way that it benefit not only the student but the administration as a whole. It lessen the workload, and provide an accurate information needed you dont have to keep the files and other records.. data retrieval is also easy.. once the data is entered you will get so many information and reports at your fingertips.. also manipulation of data is also easy.
http://answers.yahoo.com/question/index?qid=20060622032503AAi859w
Related Topics