'Ang Nalalabi Rito' by Nikka Osorio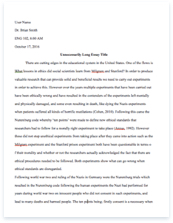 The whole doc is available only for registered users
Pages: 8
Word count: 1833
Category: Poetry
A limited time offer! Get a custom sample essay written according to your requirements urgent 3h delivery guaranteed
Order Now
While reading 'Ang Nalalabi Rito' by Nikka Osorio, I have felt a roller coaster of emotions. Today, the class listened to her explain her book and she shared a lot of her insights to us. First, I want to take note of what she said about the book: Nikka said her aim for the book was to bring only light emotions for the reader. I beg to differ; I kind of found the book to be a little bit heavy with emotions. I am not saying that it's a bad thing. For me, the book is really great because it made me ponder and divulge my emotions. In that sense, I sometimes can't help but think that if not most of the time, the author seems sad. I do not mean to offend; it is just how I interpreted the readings. I also want to emphasize on how the author gave us her insight on how she writes. She said that, for he, writing is like entering a labyrinth. There are a lot of ways inside, and sometimes you will not notice how deep you are inside and how long you have been there but as she said, like writing, she knows that she is done writing when she gets there.
She doesn't worry about how long or how deep she is in writing because when she gets there, she knows. And She knows that there is a finish. After hearing that, it made me think that the challenges we tackle in life are much like labyrinths. We don't know how long it will last and we don't know how deep we are in but we can be sure that it has an ending. I would like to also apply that way of thinking in my life after hearing that. I want to think that with every challenge that comes along my way, I would like to always remember that there would always be various approaches towards the problem and that even if there are uncertainties, I should always remember that every problem has an end and every challenge has a way out. I have also heard the different interpretations of the author regarding the poems she wrote but I also have my own interpretations in which I will put them here.
A lot of the poems I read in the book have struck my emotions. It made me think a lot of what I am feeling and how life revolves around me. One of the poems that I liked the most is the one titled Imahen, and the way I interpret the poem is that it is about a person seeing someone from a far and admiring the person from a distance. I also see it the admirer not being able to go near the person. It may be because, in the poem, the person is afraid or shy, or maybe the admirer is unable to because the person is no longer there or the person is now unreachable and that the only way for the admirer to reach the person is to find someone who knows the person and let that someone pass a message to the person so that the person will know of the admiration being offered.
Upon reading the next page, the poem was made clearer by the explanation of the author but what stuck on me the most is where the poem was based upon: the Automat by Edward Hopper. I read in her piece that beside the artwork, it says that the painting is an image of sadness but it is not a sad image. After reading that, my focus swayed from the poem to the painting. It made me ponder why it was said to be an image of sadness but not a sad image. Deep inside, I could relate to that statement, I could feel that image of sadness also being portrayed through me. I could feel the same image of sadness coming from the painting because I think I also emit the same image of sadness at times. I also read a few about the painting and some critics claim that the image is a portrayal of alienation. The way I see it, sometimes people feel alienated even in one's own country but not in other's country, but it could also work vice-versa.
Another poem that I really liked is the poem entitled Ang Nalalabi Rito. The last stanza of the poem goes like this: ng alaala ng wala pa noon, sa alaala ng wala na roon. The last stanza made me think, I know the last stanza may be as simple as it is already but I wanted to know what the author really meant by it. The way I understand the last stanza is that in the person's view in the poem, he or she was too late for that something he or she is waiting for. Too early for it, or too late for it, either way, the opportunity has been missed.
Another poem that got my interest was the poem entitled Kung Bakit Nagsusulat. It got me interested because through the poem, the author speaks to the reader on how she started to write and what her reason for writing is. Through the poem, I can see through the author's eye, experience her perspective and story in writing. The first stanza also caught my eye. The first stanza goes like this: Hindi ko na maalala kung ano ang dinahilan, basta nalampasan ko ang tanong, at natagpuan ang sarili. I also want to incorporate that in the way I live my daily life. For me, those lines are talking indirectly to me. They are telling me that if I stop questioning everything that has happened, is happening, and will happen in my life, then I will be able to move on towards a better future and I will be able to find the answers to all the questions that need not be asked.
A few more poems that I liked are the ones that have not been finished. It may seem that they are unimportant and that they are just works that have not been done but to me, I find beauty in them. To me, it shows the imperfection of things. To me, it shows that not everything works okay and not everything will function or go the way we want them to go but even though it does not, things can still be beautiful, and things can still be appreciated with just a simple change in point of view, tulad na lamang ng mga di natapos na obra ni Nikka Osorio, even if it is unfinished, I still find it essential, beautiful, and real.
Another poem that caught my eye is the poem entitled, Sa Kapihan, the author talked about being inside a coffee shop and the experience she felt being on the other side of the glass pane while sipping on her coffee and observing the different people going about in their business in a fast paced manner. She talks about how everyone outside the aromatic world of beans seemed like they were in a rush to reach their destination. The author also talks about how the pigeons are always almost at the same place when they could be free with their wings and fly away to anywhere they want to go, with that statement, it made me wonder why? In my own interpretation, I think, just like the person in the poem, they are observing the busy world. Wondering why these people are in such a rush, going about, minding each and every one of their businesses, never pausing to mind the other people passing them by. Just like the author, they wonder. In the last stanza, the author said: At marahil, kailangan ang ganitong kulimlim, Na ang isa sa amin ay nasa bahagyang dilim, upang may makapanalamin. I liked that line. For me, it shows that balance is needed or so I think the author is saying that there must always be a balance in everything, Yin and Yang, Light and Darkness.
Up next is the Divine Madness. I like this poem because during the talk with the author, Nikka said that it is basically, about a lover's quarrel. After re-reading it again, it made sense to me. The way I interpret the poem, I guess it's how the quarrel ended up being bad and that there were words used that were not meant to be said and that the couple wished they did not said those words and that if only they can take it back. That is why it seemed like the poem was flowing in reverse, to reflect the desire of the couple or the one who said the bad things to turn back the time and to take back everything that has been said.
Another one I like is the Pakiusap poem. I liked it because it shows the uncertainty a person can have towards an outcome he or she is waiting for. Just like what the author said, it is about picking a flower asking If one will be forgiven or not. Just like the 'she loves me, she loves me not' being done usually by admirers asking if the one they admire will love them back or not. The poem shows the desperation and the almost dwindling hope of the person asking if he or she will be forgiven. Once again, the poem shows realism and gives life to real emotions that people like me will be able to connect with and make a bond with it.
Overall, I found the book to be of high quality, the make was very good and the pages were very tough. I also found the book to be very insightful, it helped me realize and explore some of my hidden emotions as well as divulge deeper into the current emotions that I already know of. It made me realize and accept that there are things that you have to deal with daily and that there will always be challenges in life, you just have to know how to deal with it and you just have to control the way you react to things. Sometimes it is better to step back from the world every once in a while, find a peaceful sanctuary, and observe the world around you. The author has also taught me other lessons that will help me in my life, she has taught me that no matter how hard the challenges are, there will always be an answer to it and that there will always be a way out as long as you keep on going and not give up. In some pieces in the book, I also learned to quit questioning everything that goes into my life; sometimes we just have to accept the things that we cannot change and deal with it in another way.
Related Topics