American Regime – Philippine Literature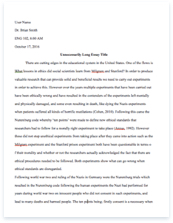 The whole doc is available only for registered users
A limited time offer! Get a custom sample essay written according to your requirements urgent 3h delivery guaranteed
Order Now
Historical Background
June 12, 1898-Independence day
Gen. Emilio Aguinaldo-the first president of the Philippine Republic Fil-American was resulted in the defeat of Gen. Miguel Malvar in 1903 The Peace Movements started a early as 1900
3 Popular Newspapers
1. EL NUEVO DIA (The New Day) – Sergio Osmeña
2. EL GRITO DEL PUEBLO (The Call of the Nation) – Pascual Poblete 3. EL RENACIMIENTO (The Rebirth) – Rafael Palma
PLAYS:
1. KAHAPON, NGAYON AT BUKAS – Aurelio Tolentino
2. TANIKALANG GINTO – Juan Abad
3. MALAYA – Tomas Remigio
4. WALANG SUGAT – Severino Reyes
3 GROUPS OF WRITERS THAT CONTRIBUTED TO PHILIPPINE LITERATURE DURING THIS PERIOD A. Writers in Spanish – honoring Rizal and other heroes
B. Writers in Tagalog – conditions of the country, one's native tongue C. Writers in English – imitation of American themes and methods
A. LITERATURE IN SPANISH
Cecilio Apostol
wrote poems for Rizal, Jacinto, Mabini & all other heroes
A RIZAL
Fernando Ma. Guerrero
shared with Apostol the reign in Balagtasan
book "CRISALIDAS" – black, wooly caterpillar
"INVOCACION A RIZAL" – June 19, 1901
Jesus Balmori
Batikuling
"Remembrance and Forgetfulness" – debate
Poet Laureate in Spanish
Manuel Bernabe
Lyric Poet
OLVIDO (Forgetfulness)
Claro M. Recto
Nobility of Speech and theme
Book "BAJO LOS COCOTEROS" (Under the Coconut Trees)
Other Writers in Spanish
Adelina Gurrea
First woman poet in the Philippines
Zobel Prize- EL NIDO (The Nest)
Isidro Marpori
4 Books "AROMAS DE ENSUEÑO" (Scents of Dreams)
Macario Adriatico
Legend of Mindoro "LA PUNTA DE SALTO" (The Place of Origin) Epifanio Delos Santos
Don Panyong
Good Leader and Biographer
Pedro Aunario
DECALOGO DEL PROTECCIONISMO
B. FILIPINO LITERATURE
FLORANTE AT LAURA of Francisco Balagtas
URBANA AT FELISA of Modesto De Castro
Julian Cruz Balmaceda ( 3 Kinds of Tagalog Poets )
1. Poet of the Heart
2. Poet of Life
3. Poet of the Stage
Noted Novelists:
Lope K. Santos
Novelist, poet and author and grammarian covered three periods of tagalog literature – American, Japanes and the Contemporary period "Father of National Language Grammar"
Writers call him "Apo"
BANAAG AT SIKAT (masterpiece)
Jose Corazon De Jesus
Huseng Batute
"Poet of Love"
ANG ISANG PUNONGKAHOY (masterpiece)
Amado V. Hernandez
Makata ng mga Manggagawa
ISANG DIPANG LANGIT, BAYANG MALAYA, MUNTING LUPA, ANG PANDAY (masterpiece) Valeriano Hernandez Peña
Known as Tandang Anong
"Kuntil Butil" – pen name
NENA AT NENENG (masterpiece)
Iñigo Ed Regalado
"Sumpong" (whim) of his pen
storyteller, novelist, newspaperman
Tagalog Drama:
Severino Reyes
Father of Tagalog Drama
"Walang Sugat"
Aurelio Tolentino
"Luhang Tagalog" (masterpiece)
"Kahapon, Ngayon at Bukas"
Hermogenes Ilagan
"Campaña Ilagan"
Patricio Mariano
"Ninay"
"Anak ng Dagat" (masterpiece)
Julian Cruz Balmaceda
"Bunganga ng Pating"
Tagalog Short Story
Mga Kwentong Ginto
published in 1936
Alejandro Abadilla, Clodualdo del Mundo
50 Kwentong Ginto ng 50 Batikang Kuwentista
published in 1939
Pedrito Reyes
Parolang Ginto at Talaang Bughaw
Alejandto Abadilla
Other Forms of Literature
ILOCANO LITERATURE
Pedro Bukaneg
Father of Ilocano Literature
"Bukanegan" – Balagtasan
Claro Caluya
Prince of Ilocano poets
Poet and Novelist
Leon Pichay
Best Bukanegero
Poet, novelist, short story writer, dramatist and essayist
PAMPANGO LITERATURE
Juan Crisostomo Soto
Father of Kapampangan Literature
"Crisotan" – Balagtasan
Aurelio Tolentino
Ngapon, Ngeni at Bukas
VISAYAN LITERATURE
Eriberto Gumban
Father of Visayan Literature
Magdalena Jalandoni
Ang Mga Tunuk San Isa Ca Bulaclac
C..PHILIPPINE LITERATURE IN ENGLLISH
3 Time Frames
1. Period of Re-orientation (1898-1910)
2. Period of Imitation (1910-1925)
3. Period of Self-Discovery (1925-1941)
PERIOD OF RE ORIENTATION
August 13, 1898
English as a literary vehicle came with the American Occupation 1900
English came to be used as a medium of instruction in the public schools. 1908
The primary and intermediate grades were using English
UP was founded
Two Periodicals
El Renacimiento
founded in Manila in 1901
Rafael Palma
Philippines Free Press
established in Manila in 1905
R. McCullough Dick and D. Theo Rogers
Poetry
1907
SURSUMCORDA by Justo Juliano (first work
published in English)
1909
MY MOTHER and AIR CASTLES by Jan F. Salazar
TO MY LADY IN LAOAG by Proceso Sebastian
PERIOD OF IMITATION
1919
UP College Folio published the works of the First Filipino Writers in English
Writers of UP College Folio
Fernando Maramag (the best editorial writer of this period)
Juan F. Salazar
Jose M. Hernandez
Vicente del Fierro
Francisco M. Africa
Victoriano Yamzon
Essays
Carlos P. Romulo, Jorge C. Bocobo, Mauro Mendez and Vicente Hilario their essays were truly scholarly characterized by sobriety, substance and structure
Ignacio Manlapaz, Godefredo Rivera, Federico Mangahas, Francisco B. Icasiano, Salvador P. Lopez, Jose Lansang and Amando G. Dayrit they introduced the informal essay, criticism and the journalistic column. They spiced their work with humor, wit and satire.
Short Stories
Dead Stars
written by Paz Marquez Benitez in early 1920's
stand out as a model of perfection in character delineation, local color, plot and message.
Newspapers and Periodicals
The Bulletin
The Philippines Herald (1920)
The Philippine Review
The Independent
The Rising Philippines and Citizens
The Philippine Education Magazine 1924
Few of the Writers
1910: Bernardo P Garcia
1917: Eulogio B. Rodriguez
1919: Paz Marquez Benitez
1920: Marcelo de Gracea Concepcion
1920: Procopio L. Solidum
1921: Lorenzo E. Paredes
1921: Zoilo M. Galang
1924: Eliseo Quirino and Vicente Hilario
1924: Rodolfo Dato
1924: Carlos P. Romulo
1925: Zoilo M. Galang
PERIOD OF SELF-DISCOVERY AND GROWTH
Poetry
Jose Garcia Villa
The first to break away from the conventional forms and themes of Philippine Poetry placed the Philippines on the literary map with the publication of his books in the U.S.
Some of the Writings
1925: The Philippine Writers Association
1926: Manila: A Collection of Verses
1932: Bamboo Flute
1934: Moon Shadows on the Water
1934: An English-German Anthology of Filipino
1936: My Book of Verses
1937: First Leaves
1939: Nuance
1940: Like the Molave and Other Poems
1940: Many Voices
1941: Poems
Short Sory
1927: Paz B. Benitez published her first anthology of Filipino short stories entitled FILIPINO LOVE STORIES 1929: Jose Garcia Villa published Philippine Short Stories
1930: Jose Garcia Villa's Mir-in-isa won first place in The Age Press short story writing contest 1932: Zoilo M. Galang published his first volume of short storiess entitled tales of the Philippines
The Commonwealth Literary Contest awarded first prize to HOW MY BROTHER LEON BROUGHT HOME A WIFE by Manuel Arguilla.
Essays and other Prose Styles
Notable writers of essays
a. Political, social reflective essays – Federico Mangahas, Salvador P. Lopez, Pura S. Castrence, Vicente Albano Pacis, Ariston Estrada and Jose A. Lansang. b. Critical essays – Salvador P. Lopez, I.V. Mallari, Ignacio Manlapaz, Jose Garcia Villa, Arturo B. Rotor, and Leopoldo Y. Yabes. c. Personal or Familiar essays – F.B. Icasiano, Alfredo E. Litiatco, Solomon V. Arnaldo, Amando G. Dayrit and Consuelo Gar.
Some of notable works
1940: Literature and Society
1940: The Filipino Way of Life
1941: From My Nipa Hut
August 16, 1941: I Am A Filipino
Biography
1935: I.P. Caballero and Marcelo de Gracia Concepcion wrote about Quezon 1938: The Great Malayan by Carlos Quirino
1940: Mallari's The Birth of Discontent
History
1937: The Brief History of the Philippine Islands by Teofilo del Castillo
Publications
The Philippine Free Press provided the first incentives to Filipino writers.
The Drama
Daughters for sale and other plays by Carlos P. Romulo
The Radiant Symbol by Jorge C. Bocobo
The Husband of Mrs. Cruz and A Daughter of Destiny by Vidal A. Tan The Cil Lamp and The Earthquake Augusto C. Catanjal
The Waves by Hilarion Vibal
The Land of Our Fathers by Severino Montano
Panday Pira, The Cannon Maker by Jose M. Hernandez
13 Plays by Wilfredo Ma. Guerrero
Related Topics