A Review of Dostoevsky's "The Dream of a Ridiculous Man"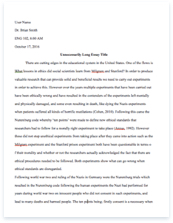 The whole doc is available only for registered users
Pages: 2
Word count: 304
Category: Novel
A limited time offer! Get a custom sample essay written according to your requirements urgent 3h delivery guaranteed
Order Now
Dostoevsky's story, "The Dream of a Ridiculous Man" is something of a long monologue that details the process of the protagonist's "metamorphosis" into the "madman" the he is. He begins by telling the reader that he is a ridiculous man, and while this suggests that he is inferior to other people, as the story goes on it becomes more and more obvious that there is some merit in the man's "ridiculousness." "They call me a madman now," he continues, and that would have been a promotion if not that he is considered more ridiculous than ever. However, instead of hating those who ridicule him, he pities them because he believes that he possesses the truth, and that they do not.
The plot is very straightforward—no twists, no convoluted complications. He despairs, he dreams, he destroys his dream world, he wakes up, and he becomes a changed man. As a work of art, it cannot be objectively said that the story has any flaws.
The story is a work of art meant not just for entertainment. It is a highly philosophical examination of human existence. The theme of the story concerns itself with the human experience, more specifically alienation and human reasons for continuing to live as they do. The conflict can be said to be all within the protagonist himself, because it can be argued that his problems were self-created. However, it can also be considered that the main conflict in the story is between the ridiculous man and the rest of humanity.
The protagonist is ridiculous on many levels. Although he may be ridiculous in the conventional and obvious sense of the word as the people who know him believe him to be, he is also ridiculous because he continues to live despite the apparent absurdity of life.
Related Topics