A Night of Terror: an Abduction Experience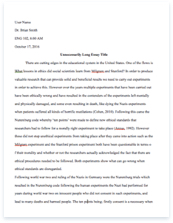 The whole doc is available only for registered users
A limited time offer! Get a custom sample essay written according to your requirements urgent 3h delivery guaranteed
Order Now
Being abducted is a traumatic experience that can haunt a victim for the rest of their life while nothing can guarantee a safe outcome. Generally, abduction is a political and social weapon as well as a pure crime of violence and intimidation. Its victims seldom retain their life or sanity. In one sense, abduction is the ultimate crime. It has the simple, indecent clarity of a knife held over the jugular vein. The mere seizure of a victim for the extortion of a healthy price slides back deep into history. Abduction is worse in some ways than many murders. Sometimes murder is a crime of passion, of sudden impulse, or even drunken or drugged incomprehension. But abduction is premeditated, preplanned, and ruthless. And when plans go awry, quite often the only way out, it would seem to the criminals involved, is to murder the victim. Moreover, one of the most tragic and horrible experience in the case of kidnapping is Paul A. Getty, the grandson of oil billionaire who was kidnapped in Rome last July 9,1978 was held five months and five days in huts and caves in the wilder, remoter areas of the Italian country. He was blindfolded, tortured and also suffered hemorrhage on his head.
He did not move for about ten days but manage to survive until he was released after the demanded ransom was paid to the abductors (Wikipedia, 2008). Recently, there were vastly number of cases of kidnapping. One of the latest kidnapping cases was the horrible experience of a T.V journalist reporter, Ces Drilon, and two of her crew members, who was abducted by alleged members of the Abu Sayyaf in Sulu last June 8, 2008. Describing their experienced as "horrifying," Drilon said they were tied by their "bandit" captors, allegedly belonging to the Al-Qhadafi faction of Abu Sayyaf, who made them to sleep on hammocks or directly on the ground, and was fed noodles divided among the four of them. With her face, arms and legs covered with mosquito bites, she said: "While we condemn the kidnapping, it also opened our eyes to the conditions and saw why they think that way. There is an environment that makes them like that (Arab News, 2008). In the Philippines, kidnapping for ransom activities perpetrated by criminal groups, became quite sophisticated, including obtaining inside information about net worth of assets and knowing which families were holding large sums of cash.
Their targets include local and foreign tourists and Chinese-Filipino ("Chinoy") nationals. (Philippine Center on Transnational Crime, 2004). In Davao City, the crime rate of abduction is at its remarkable all-time low because of the controversial city Mayor Rodrigo Duterte's "Dirty Harry" brand of enforcing law (Moral, 2008). However, the mayor cannot protect its citizen from time to time. Renato Tan, a Davao businessman was grabbed while driving his car with his daughter heading from home about 6:30 p.m. and demanded 10 million pesos in ransom money for his release (Cael, 2003). We choose this challenging study which was entitled A NIGHT OF TERROR: AN ABDUCTION EXPERIENCE because we aimed to know what would be the experiences of the victims of abduction, the possible effects of that traumatic situation and its implications towards the victims life and to the society that we are living in. We are encourage in doing this study because we are alarmed in the outcropping crime of abduction for reasons more complex than the simple extortion contained in "your money, or this life".
Purpose of the Study
This study entitled A NIGHT OF TERROR: AN ABDUCTION EXPERIENCE specifically tends to answer the following objectives: 1) Describe the experiences of the kidnap victims; 2) Identify the various effects of the incident to the kidnap victims; 3) Determine the kidnap victims coping strategies; 4) Determine the safety measures; and 5) Identify the Laws and Penalties towards abduction.
Review of Related Literature
Famous Abduction Cases and their Experiences
The abduction of American missionaries Martin and Gracia Burnham by bandits Abu Sayyaf put the country Philippines into the spotlight all over the world. The couples were celebrating their wedding anniversary when they were taken hostage by the rebel group Abu Sayyaf, a terrorist group with ties of Osama Bin Laden. After spending 372 days as a hostage here in the Philippines, Burnham made a point of getting as far away as possible from fireworks after returning to the United States. During their captivity, they faced near starvation, constant exhaustion, frequent gun battles, cold hearted murder and intense soul – searching about a God who sometimes seemed to have forgotten them. Six years after her rescue, Burnham says she has reached a point where firecrackers don't bother her anymore. But not a day passes when she doesn't think of the time of her captivity with her husband Martin, who died during an exchange of gunfire between her captors. Burnham says that at several points, she came to experiences sympathy for her captors, a phenomenon known as the Stockholm Syndrome. Psychologists say Burnham's struggles after her release are common among people who spend time as hostages or prisoners (Grinberg and McLaughlin, 2008).
Consequently, after the abduction of the American missionaries, abduction happens again in Zamboanga. Fr. Giancarlo Bossi was also abducted by the Abu Sayyaf. During a press conference Fr. Bossi revealed that he was constantly moved from place to place during the 39 days of captivity. He never lost his inner peace and he is thankful to the Lord for that. He remained calm and peaceful in the face of everything. Fr. Giancarlo said that he is a bit of confuse to see that the youthful rebels around him pray to the same God with their weapons on the ground but not too far from the prayer mat. He said at that moment, he would ask himself which God is on. He would also ask, "Are we praying with the same God or a different God? Is it the God who wants all these things or what? He also confessed that he used to smoke a lot prior to the abduction. Then one day when he was climbing a mountain together with his abductors he felt very weak, so he then realized that if he wants to survive he would not smoke anymore. With respect to his captors, Fr. Bossi declared that he was treated well and he would also pray for them (Asia News, 2006).
Due to the curiosity about the Abu Sayyaf s' real identity and motives, more members of the press wants to get a scoop about their group. Unfortunately, some of them were also been abducted like Journalist Arlyn de la Cruz who was with the Philippine Daily Inquirer and Net25 TV station, was kidnapped in Zamboanga on Jan 20, 2002 while trying to interview Abu Sayyaf leaders. She was physically harmed and constantly threatened with execution and was released 98 days after she was kidnapped. De la Cruz said that she had the most agonizing chapter of her life when she was kidnapped by a group of gunmen in the town of Indanan. She said that she was slapped in the face, and pushed around until she hit a rock. She was ordered to undress and change into an outfit they threw at her face. Sometime, pointed a gun at her forehead. According to de la Cruz they tied her hands and forced her to lay flat on her face. And for her meals, she was often given rice, sardines and coconut water (Cruz, 2008).
Unluckily, another reporter was also been abducted by the Abu Sayyaf Group. Recently, ABS–CBN senior correspondent Ces Drilon, her two cameramen Jimmy Encarnation and Angelo Valderama, and Prof. Octavio Dinampo of Mindanao State University were supposed to interview the one – armed Abu Sayyaf leader Radulan Sahiron in Sulu last June 8, 2008. Upon seeing Ces, the ASG leader told her that it is kidnap-for-ransom. The broadcast journalist was devastated and she recalled feeling at that time.That was the beginning of their ten – day ordeal at the hands of the terrorist group. Ces confessed that she was threatened to be beheaded by his captors. Ces described the maltreatment that she received in the hands of the Abu Sayyaf Group like being tied in the hands, slapped with a gun, slapped on the face and sleep on the ground. She also described it as horrible (Drilon, 2008). In addition, the cameraman Jimmy Encarnacion recalls that he had no regrets about joining the reporter in this dangerous mission.
For Ces part, she is grateful for the care and concern shown by her crewmembers. She said that she could feel their love and respect for her and she would not have been able to go through that ordeal if not for them (Dimaculangan, 2008). Another case was the abduction of one of the engineers last October 22, 2006 in Zamboanga City by gunmen in Jolo said that their ordeal was traumatic. He said at a press conference in Zamboanga that he had been staying in Sulu for quite sometime and he did not expect it that would happen to him. During the press conference, Larry Bautista an engineer of the Manila – based Terra Zyme chemicals, said that they manage to untie themselves and escaped when one of their captors fell asleep. He also confessed that his experience made him closer to God. His ordeal has made his faith God stronger. The third engineer Reynaldo Rubio also revealed that the kidnappers told them they did not mean to harm them and that they only wanted money.
His captors' took his ATM (Automated Teller Machine) card and was to withdraw about 60,000 Pesos from a bank in Jolo. The fourth victim, Isidro Amarano Lapus, driver, said it was a terrible experience for him, having been manhandled by their captors. The four hostages were seen by troops as they were walking near a village in Parang town on Friday (Jacinto, 2006). After the initial euphoria of freedom wears off, former hostages can face a variety of difficulties in adjusting to normal life, depending on the nature of the captive environment and the amount of time they spent there. Just because they're home and out of danger and back in their own beds doesn't mean they've fully realized the fact that they're safe. Every person is different; one common factor that shapes the experience returning home is how former hostages are able to make sense of their time in captivity. The extent to which the experience traumatizes them depends on how they find always to give purpose or meaning to what they've been through (Grinberg and McLaughlin, 2008).
Effects of Abduction to Victims
The following emotional, cognitive, behavioral and physiological reactions are often experienced by people during a traumatic event. It is important to recognize that these reactions do not necessarily represent an unhealthy or maladaptive response. Rather, they may be viewed as normal responses to an abnormal event. When these reactions in the future, they can be joined by other symptoms such as recurrent distressing dreams, " flashbacks," avoidance behaviors and etc, and interfere with social, occupational or other important areas of functioning, a psychiatric disorder may be in evidence. These individual should pursue help with a mental health professional. In the Emotional response, it may include shock, in which the individual may present a highly anxious, active response or perhaps a seemingly stunned, emotionally-numb response. He may describe feeling as though he is "in a fog". He may exhibit denial, in which there is an inability to acknowledge the impact of the situation or perhaps, that the situation has occurred. He may evidence dissociation, in which he may seem dazed and apathetic, and he may express feelings of unreality.
Other frequently observed acute emotional responses may include panic, fear, intense feelings of aloneness, hopelessness, helplessness, emptiness, uncertainty, horror, terror, anger, hostility, irritability, depression, grief and feelings of guilt. Regarding Cognitive response, it is often reflected in impaired concentration, confusion, disorientation, difficulty in making a decision, a short attention span, suggestibility, vulnerability, forgetfulness, self-blame, blaming others, lowered self-efficacy, thought of losing control, hyper vigilance, and preservative thoughts of the traumatic event. In Behavioral responses, it may include withdrawal, "spacing-out," non-communication, changes in speech patterns, regressive behaviors, erratic movements, impulsivity, a reluctance to abandon property, seemingly aimless walking, pacing, an inability to sit still, an exaggerated startle response and antisocial behaviors.
In the aspect of Physiological Responses it includes rapid heart beat, elevated blood pressure, difficulty breathing, shock symptoms, chest pains, cardiac palpitations, muscle tention and pains, fatigue, fainting, flushed face, pale appearance, chills, cold clammy skin, increased sweating, thirst, dizziness, vertigo, hyperventilation, headaches, grinding of teeth, twitches and gastrointestinal upset (Brookside Center, 2006). After experiencing such traumatic situation, victims are likely to experience psychological distress, including depression, anxiety and Post-Traumatic Stress Disorder, and to experience cognitive consequences such as increased self-blame, lowered self-esteem, and greater fear of crime. Violent crimes do not only affect the victims alone but friends and relatives also suffer indirect victimization because of it. At an extreme, these individuals may suffer secondary traumatic stress, which refers to those psychological symptoms typical of Post-Traumatic Stress Disorder. More common are heightened fear of crime and greater avoidance of situations presumed to be risky (Ruback and Thompson, 2005).
Coping Strategies of the victims of Abduction
Recently, there have been two main approaches to addressing traumatic situations. These are Coping techniques and Cathartic techniques. Some therapists give their clients specific in vivo methods for counteracting or coping with the symptoms of Post-Traumatic Stress Disorder. These clients learn to adapt to, to live with, their Post-Traumatic Stress Disorder condition. They learn, for instance, how to avoid situations that trigger them, how to distract themselves when they are triggered, how to rebreathe in a paper bag to avoid hyperventilation. Women who have been assaulted or raped may take self-defense classes.
Others encourage their clients to "release their feelings", to have a catharsis. The idea is that past traumas generate a certain amount of negative energy or "emotional charge'", and the therapist's task is to work with the client to release this charge so that it does not manifest itself as aberrant behavior, negative feelings and attitudes, or psychosomatic conditions. This notion, derived from Freud's libido theory, is a "hydraulic" theory of psychopathology. Charge generated in past traumas supposedly exerts a pressure towards its expression. If not expressed in affect appropriate to the experienced trauma, it must express itself in inappropriate ways. Therapists espousing this theory use methods such as implosion therapy, psychodrama, and focus groups to help the client release the charge.
Coping methods and cathartic techniques may help a person to feel better temporarily, but they don't actually improve the client's stability. Clients feel better temporarily after coping or having a catharsis, but the basic charge remains in place, and shortly thereafter they feel a need for more therapy. In cathartic work, the presence of an affective discharge indicates that the client has contacted a past trauma and "worked it through", but not that she has eliminated it. Coping strategies don't provide a permanent solution either. A week, a day, or an hour later, some random environmental stimulus such as a loud noise or the sound of helicopters can trigger anew the same charge. Traumatic Incident Reduction could be regarded as a kind of "exposure technique", in that, as with exposure, the point of Traumatic Incident Reduction is to help the viewer become more aware of the traumatic incident. Exposure theorists rely on a desensitization model, in contradistinction to Traumatic Incident Reduction's person-centered model, but the two techniques converge on the need for repeated exposure to the trauma (Bisbey, 2008).
Safety Measures to avoid being Abducted
"Prevention is better than cure". If you believe that you or members of your family are potential targets of kidnap for ransom groups, the most logical thing to do is to be security conscious always in your person and in your day to day activities. The following preventive measures are hereby suggested. First, keep abreast with the activities and incidents occurring within your immediate environment and continue your situation analysis from time to time. Remember you can brainstorm this situation by formulating the "What if.." questions and answering them. Second, based on your assessment, develop a security system in your residence and in your place of work. Adopt a security system that is legal and within the bounds of social norms. Use only the security equipment you will need and use them properly. Do not use security equipment tat is illegal to operate. Third, be very selective in hiring your employees or your household's helps. It is suggested that you let a trusted person secure the necessary police clearances for them and check on their background. Keep thorough personnel data record of all employees whenever possible.
Fourth, watch out and report to police questionable presence of persons loitering near your home and office. In this connection, maintain or compile notes of any unusual incidents, suspicious personalities and vehicles, etc. indicating the date/time and description of each as accurately possible. In order not to attract attention, avoid ostentatious display of wealth. Fifth, while on the board car, be very observant. If you notice you are being followed or observed by doubtful characters, take note of the vehicles description, especially the plate number. If you have seen the faces/appearances of the persons tailing you, try to remember their description. If you have other vehicles, use them alternately to distract .any pattern of movement. Sixth, in your daily trips from home to office or school and back, try not o develop a pattern. Do not establish a definite schedule and roué.
In addition, avoid routes that are deserted. Vary or break your pattern of movement. And finally, if you are accosted or intercepted along the roadway for alleged traffic violation and asked o pull over by questionable persons, sop only in a place when there is a policeman or there are other persons around (Cael, 2003). Although there are several steps or guide in order not to be abducted, it should be understood that each adult and adolescent family member should recognize that, even with professional protection, they are still responsible for their personal security and should carry it out, not with fear and paranoia, but with confidence and self-assuredness. Kidnappers, like all criminals, seek the easiest prey and, if the intended victim practices the above measures, he or she is likely to discourage the criminals like kidnappers, and save themselves and their family from tragedy (Armor Group, 2007).
Laws and Penalties related to Abduction
Republic Act 267 or Kidnapping and Serious Illegal Detention states that any private individual who shall kidnap or detain another, or in any other manner deprive him of his liberty, shall suffer the penalty of reclusion perpetua to death: If the kidnapping or detention shall have lasted more than five days; if it shall have been committed simulating public authority; if any serious physical injuries shall have been inflicted upon the person kidnapped or detained, or if threats to kill him shall have been made; if the person kidnapped or detained shall be a minor, female or a public officer. The penalty shall be death where the kidnapping or detention was committed for the purpose of extorting ransom from the victim or any other person, even if none of the circumstances above – mentioned were present in the commission of the offense.
Moreover, Republic Act 268 or Slight Illegal Detention states that the penalty of reclusion temporal shall be imposed upon any private individual who shall commit the crimes described in the next preceding article without the attendance of any of circumstances enumerated therein. The same penalty shall be incurred by anyone who shall furnish the place for the perpetration of the crime. If the offender shall voluntarily release the person so kidnapped or detained within three days from the commencement of the detention, without having attained the purpose intended, and before the institution of criminal proceedings against him, the penalty shall be prision mayor in its minimum and medium periods and a fine not exceeding seven hundred pesos. (Revised Penal Code of the Philippines, 2004).
Research Design
This study entitled A NIGHT OF TERROR: AN ABDUCTION EXPERIENCE will require the use of phenomenology, wherein structures of consciousness as experienced from the first-person point of view. The central structure of an experience is its intentionality, its being directed toward something, as it is an experience of or about some object. An experience is directed toward an object by virtue of its content or meaning (which represents the object) together with appropriate enabling conditions. In this study, we also use interview guide to validate our study which served as our primary source of information from the respondents. We were guided by the interview schedule that ensured the accuracy and appropriateness of data.
Scope and Delimitation
Initially, this study confined itself on interviewing two (2) females and three (3) males who were victims of abduction on December 1, 2007 in Datu Paglas, Maguindanao. In this study, the findings could be subject to other interpretations and would not be generalizable to all the victims of abduction.
Definition of terms
For clarity, the key terms used in this study are defined.
Night of terror is the period of darkness in which the people has a feeling of intense or overwhelming fear. Abduction experience is an incident wherein a person or group of persons have been deceive and taken by force or deception by criminals or lawless elements for personal or other motives.
Significance of the Study
The results of our research are expected to provide much needed information to the following: Law Makers. This study hopes to help them consider amending laws that are proven ineffective and inapplicable in the present time. Law Enforcers. The outcome of this study will help them to be more aware on how extensive or non-extensive they implement the law against abduction crime. This will also help them realize the importance of their role in the society in protecting and keeping the peace and order of the country. Community. This study will help them to be more aware of the existing crime and precautionary measures in order to reduce or stop such crime, if possible.
Respondents. It is hoped that this study will help them better understand the physiological, psychological, emotional and spiritual effects of the crime to their entire being and help them recover from that traumatic experiences in their lives. Researchers. This will help them uplift and broaden their social, political, and security awareness in the country and will also help to further understand the experiences of the victims during and after that traumatic situation. It is also hoped that this study will help us in coming up in the future, possible researches or studies that will improve or contribute something to the community where we live and even to our country if possible.
Profile of the Respondents
There were five respondents in this study and all of them were victims of abduction in Datu Paglas, Maguindanao last December 1, 2007. The first respondent was Nestor, a 53 year old married man with seven children. He is a driver and at the same time co-owner of their family business. Next to him was Roy who is 24 years old, married. He is the son of Nestor. He is one of the releasers of stocks and encoder in their family business. Third in the row was Ness-ness who was the daughter of Nestor. She is 23 years old and also residing in the house of his father. She is also one of the cashiers. The fourth was Jones, 22 years old. She is presently residing in Dacoville Subdivision, Dumoy, Davao City. She also works as a cashier. The fifth respondent was Buloy, 26 years old. He is residing at Babak, IGACOS. He is also a releaser of the stocks. The five respondents have ages ranging from 20-60 years old.
Related Topics