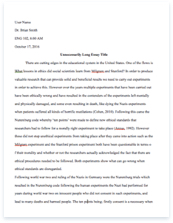 The whole doc is available only for registered users
A limited time offer! Get a custom sample essay written according to your requirements urgent 3h delivery guaranteed
Order Now
A narrow escape is something that almost everyone can relate to. Not only have I had luck on my side so did my dad and the other person in the other car. Getting into a car accident is very serious and can be very severe in some cases. Luckily, everyone that was involved in this one turned out to be alright physically but mentally I am still scarred for life.
March 18, 2003 I just turned eight years old. I woke up in the morning so excited because who isn't when you're a little kid just waiting to open the presents your parents and siblings got you. I got everything I wanted of course because all I ever wanted was baby dolls. After opening up all of my presents I got ready to go to school. Going to school everything was exciting. My teacher threw me a surprise birthday party she must have remembered me telling her that it was my birthday on that day. I just could not wait to get back to my house because all of my friends were coming over.
When my friends and I got to my house there was a princess theme decorated all around my house of course, because I am the princess. We had a great time playing all kinds of games, eating a bunch of food, hitting the piñata, and just overall having a good time. Then finally when it started to get late everyone went home and I got ready for my dance class that I had that night. Dance controlled my life when I was little it took up so much of my time every day it wasn't even fun anymore. I got a shower packed everything I needed and was off to dance for seven to nine. I attended Gigi's dance study in New Castle, Pa from when I was three till I was nine when her business got shut down then I went and joined another company called Jennifer Lee's Dance Gallery. Regardless, at dance more of my friends were there and we were having a good time learning our new dance for competition. After an hour and half of practicing everyone finally got the routine down and we were ready for one last run through.
During the last run through of the dance when I had to do two leaps and a frontal Russian I ended up falling on my ankle wrong and sprained it. I was crying because I felt so bad that I had let my squad down and because I was eight it hurt badly. I started to blame it on Gigi because we continuously practiced for two hours straight; someone is bound to get hurt at some point in time. After all of that I was getting ready for my dad to come pick me up like he did every night and Gigi came up to me apologizing for working me so hard but I felt bad that I blamed it on her and said it was fine it was my own fault for not landing right.
Finally, my dad was there carried me out to the car because my ankle was all swollen. He said that he was going to make me a doctor's appointment for the morning. I got into the backseat buckled my seatbelt and we headed out of the parking lot. I'd say we got about 30 yards out of the parking lot and the person coming down the hill did not stop at the stop sign and came head first into my dad and I hitting us straight at the side we were on. We got rammed into the railing half tipped over the huge hill almost about to go into the lake. I started to ball my eyes out I was so terrified I didn't know what to do.
My dad told me to stay in the car and someone called the ambulance and the police. My dad went to check on the other person to make sure they were ok trying to keep his cool from not yelling at someone. The person ended up missing the stop sign because he was texting and it almost cost me and my dad our lives. The cops and ambulance finally got there checking to see if everyone was ok and my mom kept calling my dad to see where we were because thirty minutes have gone by already and we still were not home when I only live about six minutes from my dance studio. My dad ended up getting bruised ribs but I was fine. We ended up getting home and my whole family was waiting in our dining room grandparents and all waiting to sing for my birthday and my dad had to come in and tell them what happened and my grandma tried to blame it on my dad saying he should have paid more attention but that was not the case at all. So, I started to get upset that she was trying to blame my dad for doing nothing but trying to get me home for my birthday.
That turned out to be the best worst birthday I have ever had. That being my narrow escape I am blessed that no one especially my dad or me got severely injured. Everyone can get in car accidents just make sure you have your seatbelt on and that you're not texting and driving because you or the person you hit can get hurt.
Related Topics